While the official 2016 voluntary benefits market sales numbers won't be calculated until next year, anecdotal evidence from brokers, consultants and analysts suggests another strong year of growth.
To that end, we reached out to several stakeholders with various roles in the market. All have high expectations for next year. And all see continued momentum for consumer-driven workplace trends.
Here are some impressions on the past year and future from a diverse representation of industry players — voluntary specialists, a traditional broker, a voluntary market analytics provider, a consultant, a benefits disrupter and an industry analyst.
[Click NEXT to begin]
Kimberly A. Landry
Senior Research Analyst, Insurance Research, LIMRA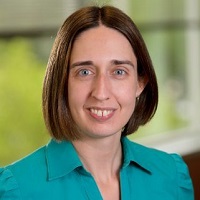 "The voluntary market experienced steady growth in 2016, with total voluntary sales up 8 percent year-to-date as of the end of September. This success was shared across product lines, with almost all life and health products increasing over last year. We have seen steady year-over-year increases in sales for the past five years, and expect that this trend will continue into next year.
"For 2017, we expect to see continued focus on critical illness, accident and other supplemental health products as carriers expand their offerings in this area. However, employers will experience greater uncertainty about possible changes to or repeal of the Affordable Care Act — and, as a result, they may be hesitant to make changes or additions to their own benefits packages until this is clarified. On the enrollment front, we will continue to see shifts toward electronic enrollment as well as the introduction of more education and decision-support tools helps employees learn about their benefits."
Joe Alfonsi
Partner/founder, TriBen Insurance Solutions
Voluntary benefits specialty brokerage
"We finished the year with an extremely strong fourth quarter, signing up 25 new groups in the last three months, almost all of which were replacement cases that had voluntary programs in place.
"That tells me that employers are taking a paternalistic approach to the voluntary benefits they offer. Voluntary products have traditionally been a 'conceptual sale,' but that has changed. It has now become a pricing and product sale. Employers are saying 'we need to introduce something better for the employee' — that mindset marks the biggest way the industry has changed in the past five years.
"We're expecting a strong 2017. But the market has become increasingly competitive. There are more carriers in the voluntary market, and they're competing more than ever for business. That gives us the chance to compete on pricing, which is clearly to employers' and employees' advantages — but also means the competition among brokers is intense.
"It's so intense, in fact, that we can't ever afford to go into an employer without the best product for that group — there are always three or four brokers behind us competing for the business. If you're not putting your best foot forward, you are easily exposed."
Susan Combs
Founder/CEO, Combs & Company
Full-service P&C and benefits brokerage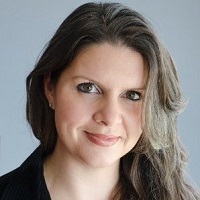 "We're seeing the shift to consumerism in the form of our clients shifting back to the old cafeteria-style offering as a way to both control benefits costs and empower employees to design their own benefits solutions.
"Clients are adding vision, dental, long-term and short-term disability and life insurance, and then peppering in newer voluntary options like prepaid legal coverage and pet insurance — this is giving employees the option to select the benefits that work best in individual situations."
Nick Rockwell
Senior Consultant, Eastbridge Consulting Group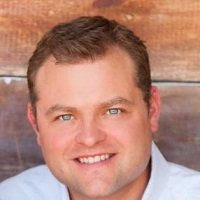 "2016 was another positive year for voluntary benefits. While sales numbers for the year will not be tallied until late spring, there were other indicators of continued growth and market health. For example, we saw an increase in voluntary sales productivity among active employee benefits brokers and producers. We also saw strong employer interest in integrating their voluntary benefits and existing benefit administration systems — a further signal that voluntary programs, particularly in the eyes of the employer, are becoming a foundational element in benefit offerings.
"In 2017, we expect this momentum to continue. Our research on employer-related trends and attitudes found increased interest in adding a new voluntary benefit in the coming year. In terms of product development, Eastbridge research is hinting at an influx of new hospital indemnity programs to the market in 2017, but with an eye of caution. In light of the election results and possible legislative developments on the horizon, more carriers may choose a wait-and-see approach before launching any new gap-type plans. Undoubtedly, it will be a year of unknowns and change — and one that Eastbridge will continually monitor and research."
Patrick Toner
CEO/Founder, Customer Benefits Analytics
Provider of data analytics voluntary marketing support tools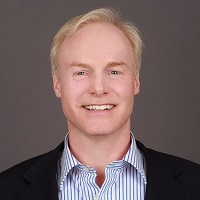 "I think the recent election highlights the value that data analytics can create for the voluntary benefits market.
"Media reports have explored how Trump's surprise victory was keyed by data analytics and digital marketing operations, which outperformed the Democrats' efforts. Segmentation and targeted online messaging motivated votes in swing states. Those same techniques can be used to drive higher participation rates with voluntary benefits.
"In 2017, repealing Obamacare may dominate the headlines, but the tailwinds favoring growth of voluntary benefits will remain in place. A robust employment outlook will support the role of benefits used to attract talent. And participation in voluntary products will grow as more high-deductible plans are offered. Better online enrollment tools showcasing voluntary and ancillary product will lead to higher take-up rates.
"Overall satisfaction with benefits can be expected to improve. As Baby Boomers retire, the workforce is shifting to younger employees. For most of them, a high level of employee contribution to benefits has always been the norm. CBA's research shows satisfaction with benefits increases with younger respondents.
"I think, in 2017, we will see benefit admin and online enrollment companies increase investment in data-driven enrollment experiences in order to increase participation in voluntary products. Carriers and brokers will look for greater premium revenue in order to justify the investment in technology. Platforms that demonstrate the ability to convert employees to customers will win favor in the market."

Eric Silverman
Principal, Silverman Benefits Group
Voluntary benefits specialist brokerage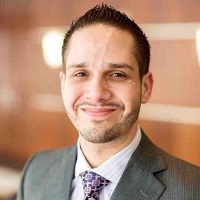 "I think 2016 as a whole will be historically viewed as the year of initial major benefits market disruption that led to unparalleled agent and broker discomfort. The bottom line is our industry is being forced to innovate.
"Let's face it — 2016 was a crazy year in the benefits world. We started with the rise and then out-of-control spiral of Zenefits and all the good and bad that came with that. And, of course, there was the world's biggest political reality drama that was the presidential election.
"Uncertainty over the ACA is going to capture the headlines for most of 2017. I think it's anyone's guess how the law gets overhauled.
"But no matter what emerges from Congress, I strongly believe 2017 is going to be a record-breaking year for the employee-funded enhanced benefits space — or the industry formally known as 'voluntary benefits.'
"Continued threats to repeal and replace the ACA will continue to drive employers to pass more benefits expenses onto their employers as consumer-driven models continue to grow.
"I'm also extremely passionate about changing the mindset of the vast majority of employers and HR departments who still believe that old fashioned 'major medical' health insurance is the most important piece that will "save the day" and that the enhanced benefits portion is simply an 'ancillary' non-vital add-on.
"I also think we'll see more and more traditional health brokers have lightbulb moments in 2017, whereby they realize that enhanced benefits are no longer the unimportant add-on they've always been viewed as. We'll see more brokers buy into the value of voluntary. That will naturally trickle down to affect the mindsets of the decision makers we covet."

Gary Ware
CEO, The Ware Group
Voluntary benefits specialty brokerage
"I'm extremely optimistic for 2017. I'm expecting it to be one of the better years on record for the voluntary market. The change in the country's political future is going to help, as more people start hiring and wages go up. That will help the benefits market, but I've also seen the voluntary market surge in down cycles. I launched this company in 2009 during the worst economic cycle we've seen in a while. It didn't slow us down a bit.
"We have more business lined up for 2017 than we have ever had going into a new year. As more employers are pulling back on major medical, we've been able to enter spaces that weren't available to us in the past. Employers are definitely taking a closer look at value of each benefit they offer, and more are definitely moving to providing a given dollar amount to employees with a menu of benefit options that their workforce can choose from.
"I think the ancillary market, where carriers rate and price products based on the experience of the group in a given employer, is going to slow down. That momentum will transfer to voluntary worksite products, which are rated and priced on a statewide basis."
Nate Randall
Founder, Ursa Major Consulting
Benefits and Healthcare Innovation Advocate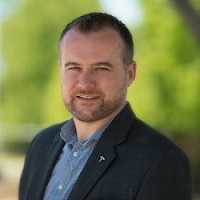 "There are two exciting and significant trends that we expect to accelerate in 2017. In fact, we can't speak to a prospective client or attend a conference without hearing about them.
"One is greater employee flexibility in benefits choices — giving people the ability to craft personalized benefits packages will continue to gain momentum in 2017. Technology expedited this trend in 2015 and 2016, allowing employees to meet their individual benefits needs and circumstances. As large, forward-leaning employers continue to adopt this approach (driven in part by the tech sector), employees and their families are increasingly able to spend benefits dollars as they wish. We expect this momentum to create a system for employee benefits and perks that is modern, flexible and highly valued.
"We also see a trend toward independent advice and fee transparency. There now exists considerable awareness and impatience from savvy benefits managers who question whether the traditional commission-based brokerages can offer fiduciary responsibility when advising clients on capital-intensive benefits like healthcare. This awareness has been spurred on in part by carrier reductions in commissions and bonuses. Noticeably, many brokers and consultants have attempted to replace lost revenue by pushing voluntary benefits; others have given deliberate and thoughtful reflection to their pricing and the value of their services. We expect that the large employer marketplace will demand transparent, independent or flat fee pricing and, ultimately, make commission-based brokerage services obsolete in the coming years."