Protecting the Protector II: Keep your clients' information secure and employees safe from a privacy breach
Date: Wednesday, November 4, 2015
Time: 2pm ET | 11am PT
Cost: Complimentary
This multi-faceted webcast will cover all angles of identity theft protection, whether you're an HR manager looking to keep employees safe or a benefits broker/advisor who needs to protect client data. And with a forecasted average loss for a breach of 1,000 records between $52,000 and $87,000 it's not only important to the preservation of client and employee relationships but critical to maintaining financial health.
Many of those duped by scammers are valued clients and employees, unknowingly allowing thieves to infiltrate systems and steal data. 23% of recipients open phishing messages and 11% click on attachments*.
Join BenefitsPro for this vital webcast and learn:
How fraud affects employees, clients, brokers, distributers and carriers
How to identify the best identity theft solutions
How identity theft solutions can increase revenue channels and protect and strengthen relationships
How to help your employees and clients during a breach and educate them on identity theft risks
Register today!
Featured Speakers: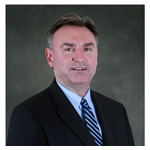 Page Elliott
Director of Business Development
IDT911
Page has more than 25 years of experience in employee benefits with health insurance carriers, benefit brokerage/consulting firms, and communications/marketing companies.
Before joining IDT911, Page was the executive VP at Chesapeake Insurance Advisors overseeing their healthcare exchanges and carrier partnership initiatives. Page started his career with Medigroup HMO, a subsidiary of Blue Cross Blue Shield of NJ, achieving the role of Director of Sales, as well as Aetna Health Plans where he established sales and distribution channels in their Delaware Small Business Market (SBM). He later cofounded Benefitport Mid-Atlantic, a leading provider of distribution and technology solutions for the employee benefit group insurance industry.
Raygin Burris
Director of Business Development
New Benefits
As Director of Business Development, Raygin creates strategic plans for smooth client implementations and productive sales campaigns to meet the client's definition of success. With more than eight years of industry experience, Raygin works closely with new clients to ensure the business relationship is a "win" for both organizations. He manages client lifecycles including planning, delivering, monitoring and reporting account growth and development.