Protecting the Protector: Keep Your Client Files Secure and Employees Safe from a Breach
Date: Tuesday, June 9, 2015
Time: 2pm ET | 11am PT
Cost: Complimentary
More than 12,000 laptops are lost in airports alone each week, a staggering number that doesn't include smartphones or other mobile devices like tablets.
The amount of data on laptops, or other devices, is immeasurable – employee information, financial data, stored login and passwords, and other intellectual property. As businesses become more mobile and adapt new technology and ways of doing business, the risk to employee and company data increases exponentially.
In a world overloaded with data and devices, how can benefits brokers and carriers stay ahead of the predators, as identity theft situations, like medical and criminal identity theft and tax fraud, continue to plague employees? How can organizations best protect themselves and their employees against security breaches? And how can brokers secure their trusted partnerships while shoring up their benefits portfolios with identity management services?
Join Benefits Selling Magazine and Benefitspro.com for this live, interactive webcast, sponsored by IDT911, and learn:
The various breach scenarios and identity theft risks;
Solutions and steps businesses can take to help avoid breaches and how to respond when they occur;
Services available to organizations and their employees in the event of a breach or identity theft situation; and
How voluntary benefits packages that include identity theft protection increase broker partnerships and revenue potential.
Register today!
Featured Speakers: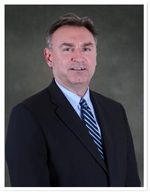 Page Elliott
Director of Business Development
IDT911
Page has more than 25 years of experience in employee benefits with health insurance carriers, benefit brokerage/consulting firms, and communications/marketing companies. Before joining IDT911, Page was the executive VP at Chesapeake Insurance Advisors overseeing their healthcare exchanges and carrier partnership initiatives. Page started his career with Medigroup HMO, a subsidiary of Blue Cross Blue Shield of NJ, achieving the role of Director of Sales, as well as Aetna Health Plans where he established sales and distribution channels in their Delaware Small Business Market (SBM). He later cofounded Benefitport Mid-Atlantic, a leading provider of distribution and technology solutions for the employee benefit group insurance industry.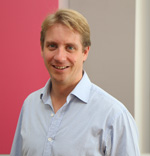 Chris Bruce
Co-founder & Managing Director
Thomsons Online Benefits
Chris Bruce is the managing director and co-founder of Thomsons Online Benefits. His role spans every aspect of the business, from engaging with clients to the development of Darwin™ software. This means he is in close contact with HR and benefit specialists globally, understanding the changing benefit landscape.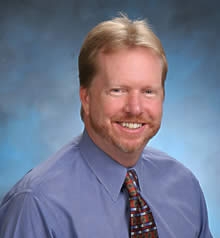 Oli Thordarson
Chief Executive Officer
Alvaka Networks
Oli Thordarson is CEO of Alvaka Networks, a provider of network security and network management services. Oli has 30 years' experience running his own companies in the Information Technology industry and is proud of the success of his entirely self-funded companies. Oli was the founding chairman of Intel backed Global MSP Network in 2001, an international consortium of companies providing network management services. Oli currently serves on the board of CompTIA, the Global IT trade association promoting industry standards, growing professional expertise, and providing IT skills education.
When not running Alvaka Networks, Oli serves on the editorial advisory council for computer industry publications, writes blogs and chairs the Technology Leadership Political Action committee. TL PAC serves to educate legislators, shape IT friendly laws and advance the interests of technology companies. Oli has also served on the national board of the American Electronics Association, the association for the high tech industry and currently sits on the board of the Discovery Science Center.