Why Identity Theft Protection is One of the Hottest Employee Benefits
Date: Tuesday, May 10, 2016
Time: 2pm ET | 11am PT
Cost: Complimentary
As employers strive to expand their benefit offerings, many are looking beyond the traditional offerings to voluntary products. In recent years, identity theft protection has grown in popularity as a way to attract and retain employees, as well as keep them more productive at work.
Help your employer clients better understand the latest trends around identity theft protection and why identity management services should be offered to employees.
Join BenefitsPro.com and IDT911 for this vital webcast to hear industry experts discuss key topics, including:
How recent regulations such as the Red Flags Rule are impacting employer strategies
In what ways offering identity theft protection can result in a more productive workforce
How brokers and employers are positioning identity theft as a wellness benefit
What employees can do to keep their identity secure when submitting taxes
Register today!
Featured Speakers: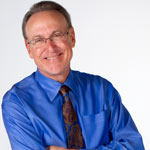 Joel Ray
Chairman and CEO
New Benefits
A pioneer in the discount medical industry for over 25 years, Joel Ray grew New Benefits into the nation's leading comprehensive solution for non-insured medical and lifestyle benefit programs by continually investing in his employees, print services, customer service center, compliance, administration and proprietary systems. As employers and individuals must navigate a changing healthcare climate, Mr. Ray has positioned New Benefits as the single source solution for products and services to help the insured, uninsured and under-insured save time and money.
John J. "Jody" Sevy, CLU
Managing Partner
Solid Nine Solutions, LLC
Jody is the founder of Solid Nine Solutions, LLC. In this role Sevy focuses on the design and promotion of best practice solutions in the Identity Theft/Data Risk space.
Solid Nine partners with a variety of established employee benefits firms to identify emerging trends, acquire new clients and enhance business retention. With 30 years in Voluntary Benefits, Sevy's experience (across all aspects of the business) gives him a unique perspective and tremendous insight into how organizations can drive both top and bottom line results.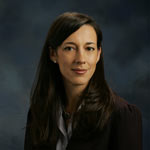 Tiffany Stiller
Vice President, Carrier Relations
BenefitMall
Tiffany Stiller has been with the Carrier Relations team at BenefitMall since 1999, and was named Vice President of Carrier Relations in 2004. Prior to her time at our company she spent four years as Vice President of Business Development with Secure Dental. In her previous position, she was responsible for negotiating General Agency contracts, resolving GA and broker issues, product advertising and promotion, plan design and monitoring sales and distribution in 17 states. Prior to Secure Dental, Stiller was Marketing Director for a large group of orthopedic surgeons in Southern California and Nevada. In her current role, Stiller is responsible for negotiating carrier contracts and maintaining strong relationships with BenefitMall's carrier partners nationwide. She is also heavily involved with new product design and implementation.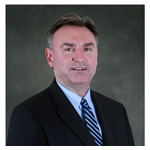 Page Elliott
Director of Business Development
IDT911
Page has more than 25 years of experience in employee benefits with health insurance carriers, benefit brokerage/consulting firms, and communications/marketing companies. Before joining IDT911, Page was the executive VP at Chesapeake Insurance Advisors overseeing their healthcare exchanges and carrier partnership initiatives. Page started his career with Medigroup HMO, a subsidiary of Blue Cross Blue Shield of NJ, achieving the role of Director of Sales, as well as Aetna Health Plans where he established sales and distribution channels in their Delaware Small Business Market (SBM). He later cofounded Benefitport Mid-Atlantic, a leading provider of distribution and technology solutions for the employee benefit group insurance industry.
Paul Wilson
Editor-in-Chief
BenefitsPro.com
Paul Wilson is editor-in-chief for BenefitsPro.com. and Benefits Selling. He can be reached on Twitter at @wilsoneditor and by email at pwilson@benefitspro.com.