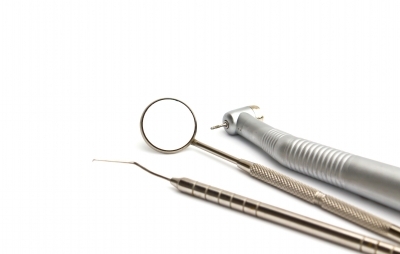 When it comes to benefits, most employers tend to focus on health insurance. While the coverage is certainly important, this often leaves ancillary benefits, such as dental plans, as an afterthought, says Dr. Gene Sherman, a former practicing dentist and senior vice president at AlwaysCare Benefits Inc., an insurance and benefits provider in Baton Rouge, La.
In Sherman's experience, it's not uncommon for a one-hour benefits meeting to spend 50 minutes covering health insurance while trying to cram in information on dental plans and other ancillary benefits in those last 10 minutes.
"By the time you get to address dental plans during these benefits meetings, you only have enough time to do your quick elevator speech," Sherman says. "Dental plans just don't get the time and attention they should."
Although much attention is given to medical plans because of health care costs, dental plans should not be overlooked, Sherman says, because proper dental hygiene correlates to good general health. Diabetes, heart disease, blindness and pregnancy complications can all be affected by dental hygiene and impact overall health costs. In fact, the National Institute of Health estimated in 2007 that $174 billion in direct and indirect expenses were created by diabetics, and those suffering from diabetes are 2.3 times more likely to have higher medical costs than people without diabetes. The diabetic population is growing, Sherman says, but with good oral hygiene, it is easier to control one's insulin levels.
"Let's face it: Medical is the 800-lb. gorilla," Sherman says. "You've got $2 trillion in medical costs per year, and dental is only 5 percent of that. Dental is approaching $100 billion, so when you just look at the leverage of the costs, people think they're going where the savings is, but they don't realize that dental can leverage some of that savings on the medical side."
Offering a good dental plan is also important for the workplace, Sherman adds, because it can help with attracting and retaining talent. Dental plans are the second most sought-after benefit by employees, following medical insurance, and with today's competitive talent landscape, employers are looking for ways to appeal to the work force's top talent.
"People with dental insurance are twice as likely or more to visit a dentist and get regular care," Sherman says. "Providing employees with the care they know they should be getting is attractive to them."
An employee who has a dental plan tends to be more productive in the workplace, as well, Sherman says. When an employee is receiving the proper dental care, he or she is less likely to be in pain while on the job or leave for a dental emergency that could have been prevented with proper care. If an employee doesn't have dental insurance, it is also likely his or her children are not covered, either, and if any of the children have to miss school because of dental complications, the employee could also have to take sick days.
When choosing a dental plan, an employer should take the time to review the details carefully, Sherman says. Because so much attention is given to medical plans, employers tend to overlook the details in dental plans, but covered care can vary. For instance, some dental plans may allow for diabetics to have extra cleanings to monitor the disease, which can lower the potential for further medical problems.
"I don't think employers really spend the time to understand that all dental plans aren't the same," Sherman says. "They spend a lot of time comparing the costs, but they don't look under the hood to see what the benefits actually are. Employers need to ask questions to their brokers who can help them do these comparisons and understand what they're purchasing."