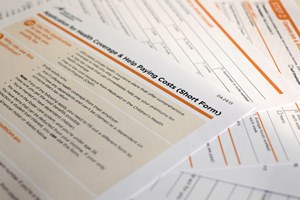 After numerous complaints over website problems with HealthCare.gov, the Obama administration Friday announced they are giving consumers an extra eight days to sign up for health coverage that takes effect Jan. 1.
The Centers for Medicare & Medicaid Services — a part of the U.S. Department of Health and Human Services and the parent of the Center for Consumer Information & Insurance Oversight — said it will push the individual coverage enrollment deadline to Dec. 23, from Dec. 15.
Read related blog: Here we go again
The CMS move changes an administrative deadline set by HHS and has no effect on Patient Protection and Affordable Care Act statutory exchange program and enrollment period deadlines.
The first exchange open enrollment period is set to end March 31.
For coverage starting on the first of February or later months, the application deadline will continue to be the fifteenth of the previous month, officials said.
Julie Bataille, a CMS representative, announced the change today during a conference call with reporters.
During the call, CMS officials said the agency has sharply reduced error rates and increased site speed, and that planned updates should give the site to handle 50,000 visitors at a time and 800,000 per day by the end of November.
Bataille declined to give any daily application or enrollment activity figures.
CMS will not release activity figures for November until mid-December, Bataille said.
See also: