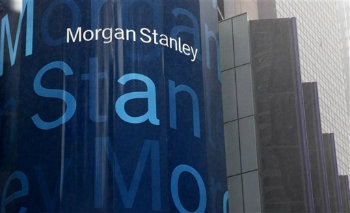 June 24 (Bloomberg) — Morgan Stanley, owner of the world's largest brokerage, received more than 90,000 applications for its summer program for analysts and associates.
More than 1,000 individuals accepted offers from the New York-based firm and began working in the past few weeks, Chief Executive Officer James Gorman, 55, said today in an internal memo. Mary Claire Delaney, a spokeswoman for the bank, confirmed the contents of the memo.
Wall Street firms have been touting the selectivity of their programs for recruiting junior talent to combat worries that they are less attractive employers in the wake of the financial crisis. Gorman said in his memo that more than 80 percent of those who were offered a spot accepted.
"That is not a constraint, it's not going to be a constraint," Gorman said of attracting new employees in March 2012. "There will always be somebody who says 'Well, I always wanted to be an investment banker, but I've had this sort of moral epiphany, and now I'm not.' I mean, it's ridiculous."
The title of analyst typically refers to undergraduate students who intern for the summer, and doesn't refer to research analysts who recommend stocks to investors. Associates are usually graduate school students.
Goldman Sachs Group Inc. last year hired 350 summer analysts in its investment-banking division from a pool of more than 17,000 applicants, President Gary Cohn said in May 2013.
Morgan Stanley's summer class this year hails from more than 275 schools, according to the memo.
"Clearly, Morgan Stanley's brand on college and university campuses is strong and continues to grow as we seek to attract and recruit the very best talent," Gorman said in the memo.