Setting aside weather and access to a golf course, where, really, are the best places to retire in the U.S., especially for those with potentially inadequate resources?
The National Institute on Retirement Security has produced a report that attempts to answer that question, scoring states on a 1-10 scale based on its assessments of three typically important considerations for retirees facing the prospect of having saved too little:
1) retirement income taxes and plan participation and balances among private-sector employees;
2) housing and health care costs for older households,
and 3) labor market opportunities for older workers.
Even the best-performing states, note the study's authors, struggle in certain measurements. Understanding how each state compares, and where even the more secure states lag, can help policymakers do a better job in helping Americans secure a more stable economic future, the institute says.
This year's scorecard assesses results from 2012, the most recent data available, and compares them to results in 2007 and 2000. Here is how the most secure states fared, and where they may face challenges going forward:
The best state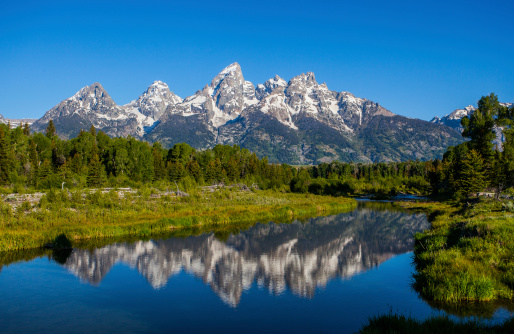 Wyoming. The least populous state in the union scored a nine out of 10 on the institute's Financial Security Scorecard, ranking in the top five in retirement income and retirement costs, and top seven in labor market opportunities for older workers. Wyoming tied for the most secure state in 2007 and 2000, and was able to improve its score in 2012 to nine from eight.
All eights
Alaska. The Last Frontier state actually has one of the highest household median incomes in the country, at over $64,000 a year. Alaska scored an overall eight, up from six in 2000. Alaska scored eights in retirement savings and retiree costs, and was the top state in labor market opportunities for older Americans, with a score of nine.
Minnesota. Long regarded a politically progressive state, Minnesota scored an eight out of 10 on the strength of stable housing and employment opportunities for retirees. The state's retirement security has gradually improved over the years, as it scored a six in 2000 and a seven in 2007.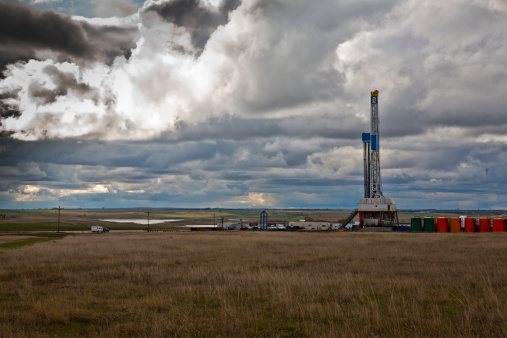 North Dakota. Home to a tremendous economic boom thanks to the Bakken oil field, North Dakota was able to survive many of the setbacks to retirement security that the Great Recession had on the rest of the country. Its overall score of eight out of 10 was an improvement from 2007. Low out-of-pocket Medicare costs and a generous Medicaid program help keep retiree costs low, and a low unemployment rate for older workers makes for a favorable labor market.
Photo: The oil boom in North Dakota has meant plenty of jobs. Getty Images.
The sevens
Iowa. The Hawkeye state has been steady in its retirement security performance, scoring an overall 7 in 2000, 2007, and again in 2012. It scored nine in retiree costs, but only a seven in labor market opportunities, suggesting room for improvement in creating work for its older residents.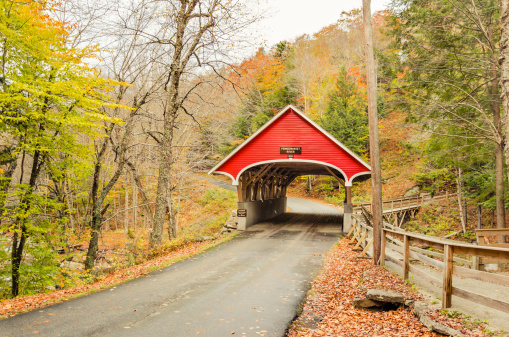 New Hampshire. In 2000, New Hampshire tied Wyoming for top honors with a score of eight, but has fallen back since, scoring a seven in 2012. Its lowest ranking came in the retiree costs category — it only managed a five out of 10, reflecting high health care and housing costs.
South Dakota. The state managed a seven, thanks to its leading performance in the Retiree Income category, where it was the only state to score a nine, suggesting high 401(k) participation rates and balances. Retiree Costs and Labor Market scores were both a six, suggesting areas where state policy makers need to focus.
Washington. The Evergreen state's overall score was a better-than-average seven, but its Retiree Cost score was only a five, due to higher out-of-pocket medical costs.
West Virginia. The state's overall Financial Security Scorecard has vacillated over the years. In 2000, it was a five, in 2007 it shared top honors with Wyoming with an eight, and in 2012 it dropped off a bit, to a seven. West Virginia tends to rank near the bottom of median household income.
Photo: One of New Hampshire's many covered bridges. Getty Images.
Thirteen states scored an overall six: Alabama, Colorado, Delaware, Hawaii, Indiana, Kentucky, Maryland, Missouri, Nebraska, Pennsylvania, Tennessee, Virginia, and Wisconsin.
States with the worst scores included California, Florida and South Carolina, all of which received 3s — the lowest scores of all — because of their high taxes on retirement income and expensive housing.