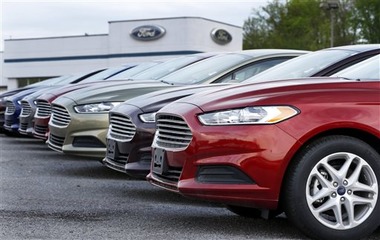 Hiring in the manufacturing and service sectors is becoming as hot as the summer weather, according to the Society for Human Resource Management. The organization released its "Leading Indicators of National Employment Report" Wednesday.
According to the report:
More than one-half (53.2 percent) of manufacturers expect to add jobs in July, which would represent a 14.8 percent increase over the same period in 2013.
Nearly one-half (49.2 percent) of service-sector businesses also plan to hire, for a year-to-year increase of 6.7 percent.
Hourly and salaried job openings also increased in June compared to the previous year, with service-sector hourly vacancies showing the largest growth. There's even more good news for those being hired: 10.9 percent of manufacturers and 12.5 percent of service businesses report increasing new-hire compensation in June.
The uptick in hiring carries with it an increase in compensation. The report found that challenges in recruiting for key positions reached a four-year high in both business sectors. A net of 25.9 percent of manufacturing human resource professionals and 19.3 percent in the private sector experienced more difficulty in recruiting.
"With hiring rates trending upward, it makes sense that recruiting difficulty has also continued to rise," said Jennifer Schramm, manager of workforce trends at SHRM. "The index rose in both sectors in June compared with a year ago, indicating that competition for the most qualified candidates in key positions may be heating up."
Trends point to compensation being an increasingly important recruiting tool.
"Compensation is now the top employee job satisfaction factor," Schramm said. "In response to this more-competitive environment, employers may begin experiencing pressure to increase wages."