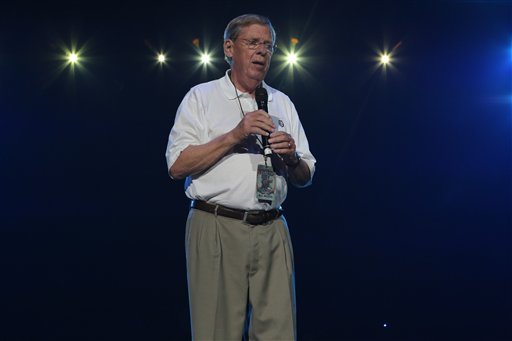 A Congressional bill to override an automatic enrollment provision of the Patient Protection and Affordable Care Act has received the endorsement of a new coalition of hundreds of businesses opposed to the provision.
The offensive provision: Section 1511 of the 2010 health care law, which amends the Fair Labor Standards Act by inserting Section 18A, "Automatic Enrollment for Employees of Large Employers." This requires that employers with 200 or more full-time employees automatically enroll their full-time employees in health care coverage by their 91st day of employment, unless the employee had opted out prior to the deadline.
Those who object say it should be an "opt-in" decision, not "opt-out."
In a letter to the bill's sponsor, U.S. Sen. Johnny Isakson, R-Ga., more than 170 businesses said the provision requiring employees to opt out of automatic coverage "may create additional confusion for our employees in an already complex benefit area, and could result in unnecessary hardship if they find themselves automatically enrolled in a plan in which they do not wish to participate. In addition, the automatic enrollment requirement is redundant, expensive and unnecessarily burdensome for employers without increasing employees' access to coverage."
See also: PPACA auto-renewal bad for newcomer carriers
Many of the signing organizations are in the retail and hospitality industries. The provision wouldn't take effect until next year. Isakson's bill, if passed, would kill it.
The Retail Industry Leaders Association told the National Journal that the requirement would constitute an "administrative nightmare" for employers.
"RILA appreciates Senator Isakson's leadership in repealing this provision under the Affordable Care Act (ACA) which increases uncertainty for employers and threatens the employer-sponsored health system," said Christine Pollack, vice president for government affairs at RILA. "Retailers are working to comply with the law and it is important that Congress make commonsense adjustments and repeal provisions such as auto enroll in order to ease the law's administrative burdens the law puts on America's job creators."