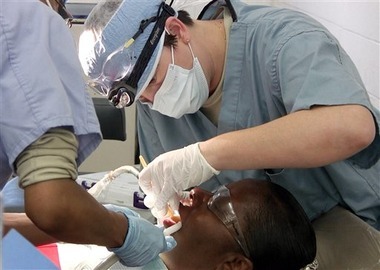 Several voluntary benefits vendors are reporting that it's been a tough couple of years, as employers and their workers are more focused on basic medical coverage than other options that cost extra. Yet other research supports a case for a greater, if gradual, acceptance of voluntary benefits as part of standard package design.
If, in fact, the Patient Protection and Affordable Care Act has caused employers and employees to hunker down with respect to package design, that may just be the bump in the road to increased interest in—and greater sales of—voluntary benefits, says one voluntary products competitor. Benefits managers need to communicate more clearly and more often so that employees better understand the role voluntary products can play in their overall financial security.
Unum, a vendor of such products, has produced a Buyers Benefits Guide to help agents and benefits managers select and promote voluntary benefits options in a way that will increase the benefits package's appeal to current and prospective employees. Unum acknowledges the dampening effect of the PPACA but offers evidence that the longer trend line for voluntary sales is decidedly upward.
"Employers are juggling the impact of the Affordable Care Act, unrelenting budget pressures and an incredibly diverse workforce," said Bill Dalicandro, vice president of the Consumer Solutions Group. "This guide can help our partners explore benefits management strategies that can safeguard the financial health of employees and companies alike."
Unum said the last decade has seen two related trends: cost-shifting to employees and the addition of more voluntary benefits that employees can choose to purchase. Unum claims this environment has led to "exceptional growth in voluntary lines of coverage – accident, critical illness, life and disability – across all age groups, company sizes and industries."
Since 2010, other trends spotted include:
Employees 20-29 and 50-59 increased their voluntary benefit ownership by a higher margin than employees 30-49. Employees in the 60+ age range increased ownership the most.
Double-digit growth in voluntary sales for every company size took place – ranging from fewer than 100 to more than 2,000 employees.
The largest increase in ownership was in industry sectors of legal services, information services, engineering, architecture, and management and marketing.
"The dramatic growth in voluntary benefits underscores the importance of these benefits in helping to meet employee needs at reasonable costs," Dalicandro said. "More employees are taking ownership of their benefits choices, and worksite benefits provide an easy way for them to enhance their financial protection."
Educating employees on the value of benefits needs to be pumped up at most workplaces, Unum said, so that when employers decide to offer more options, employees are aware of them and can choose intelligently based upon their personal needs.
"All these market changes can leave employees exposed to gaps in coverage," Dalicandro said. "Employers and their benefits partners can play a pivotal role in helping employees make the best decisions for themselves and their families."