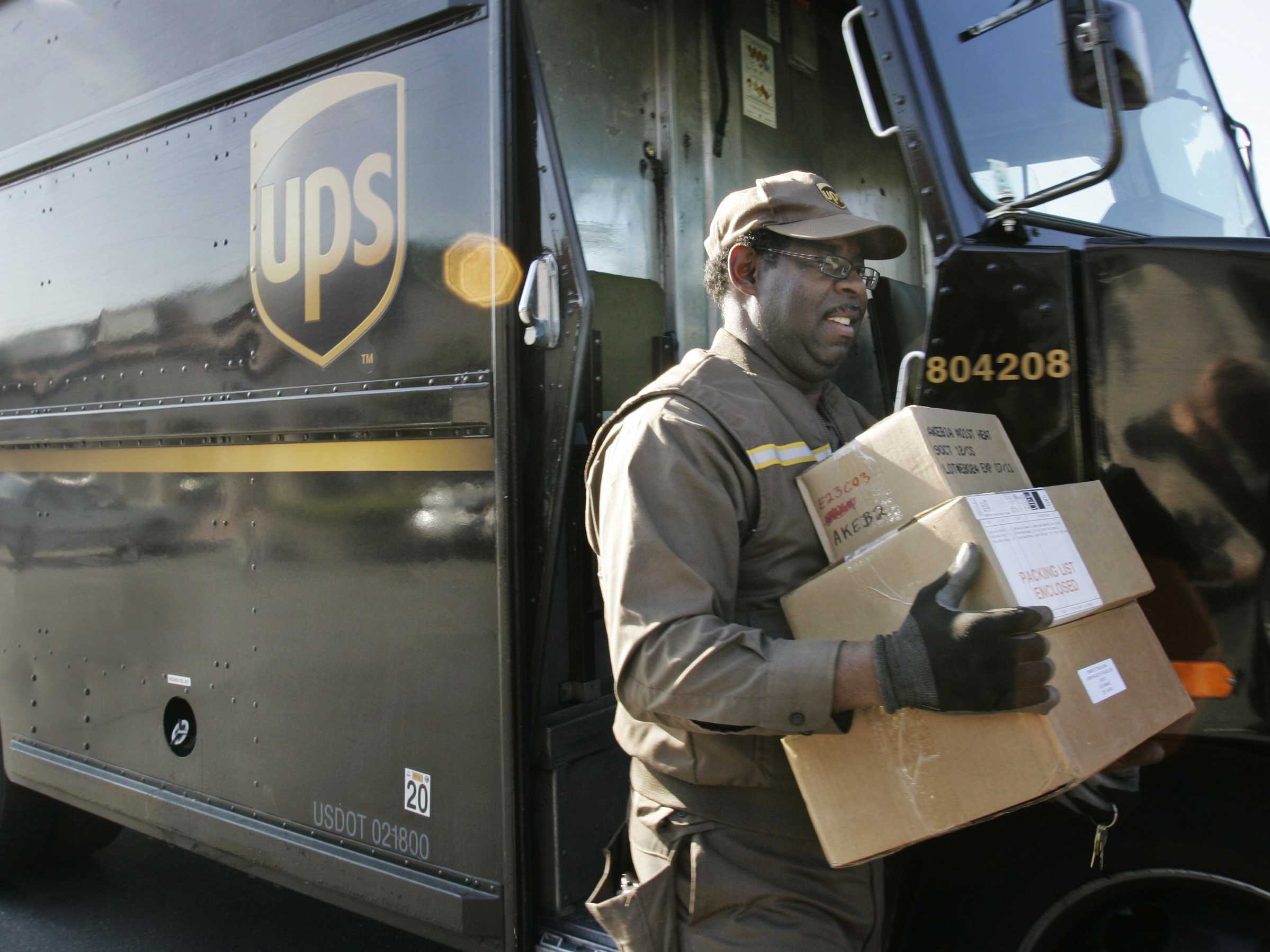 Could it be that the vast majority of the country's multiemployer pension plans are in fine shape?
The headlines around multiemployer plans this year have not been pretty, so it's easy to assume they're all in trouble.
The Pension Benefit Guaranty Corp.'s balance sheet for its multiemployer insurance program certainly leaves that impression. According to it 2014 annual report, released Monday, the PBGC has less than $2 billion in assets to cover more than $42 billion in projected multiemployer plan liabilities.
Almost 70 years after the 1947 Taft-Hartley Act allowed labor unions to pool resources and create a tax-deferred, collectively bargained defined benefit retirement system for their workers, the PBGC's multiemployer plan deficit suggests maybe it's time to write the experiment off.
Or is it?
Also read: PBGC deficit hits record $62 billion
For as bleak as the PBGC's multiemployer program balance sheet is, the indisputable fact is many multiemployer plans are performing well.
And that's in spite of the growing number of retirees in some MEPs who are withdrawing more assets than these plans are attracting and the crushing blow of the last recession, which depleted nearly a quarter of all multiemployer plan assets.
The PBGC says there are roughly 1,400 multiemployer plans. Of the $42 billion deficit — a more than five-fold increase from the previous year — the projected insolvencies of two large plans account for $26 billion of the deficit, while another 14 smaller plans account for nearly $9 billion.
Take those 16 plans out of the mix of 1,400 or so multiemployer plans it covers, and the deficit is more like $7 billion for the remaining 1,384.
That paints a considerably different picture, one that suggests the pension plans that cover much of the country's skilled trade workers have a real shot at sustainability, rather than the prospect of, say, cuts in monthly benefits or perhaps even a government bailout.
Offering further clarity, the International Foundation of Employee Benefit Plans, a non-profit benefits education advocate, coincidently released a study Monday that said the median funding level of multiemployer plans was 77.8 percent at the end of 2012. That is lower than the 88.6 percent level seen before the financial crisis, but much improved over the 67.4 percent reported at their lowest point during the recession.
"Although they are not back at pre-recession levels, multiemployer plans have been resilient," Julie Stich, director of research at the International Foundation, said Tuesday.
In other words, what the PBGC is dealing with is small percentage of the total universe of MEPs.
The troubles at Central States
Still, there remains the urgent question of how ailing plans might affect the regulation of healthier plans.
At their news conference surrounding the release of the agency's annual report, officials from the PBGC did not name the most troubled plans, though the largest projected insolvency is well known:
The Central States Plan is the teamster union's biggest pension fund. It's also the biggest drag on the PBGC's future liabilities.
No one doubts the plan's future insolvency. With participants from a consortium of about 1,900 trucking companies, the plan's imminent failure may have been sown in 2007, when UPS paid a lump-sum of $6.1 billion to leave the plan.
Today, most of the trucking industry is non-unionized. In the Central States Plan, about one worker supports every four retirees.
Also read: Labor, business urge Congress to act on MEPs
Responding to the PBGC's release of its annual report, the Partnership for Multiemployer Retirement Security, a business and labor initiative supporting multiemployer plan reforms, said the Central States Plan has about 12 years to exhaust $28 billion in assets before the plan is terminated and "becomes a ward of the PBGC."
"Congress needs to act now, before the bill gets too big for anyone to pay," the partnership said in a statement.
The problem, as some see it, is that whatever Congress does — hiking premiums, for example — could be overkill for plans that are in no way distressed.
That said, Lynn Dudley, senior vice-president of policy at the American Benefits Council, agrees that addressing the sickest plans can no longer wait.
"All of the interested parties are trying to find the edge. I don't think anyone wants to see these plans fail. But we're getting pretty close to the edge. The time to act is now," she said.
Dudley doesn't expect much from the lame-duck except perhaps for it to extend the 2006 Pension Protection Act into 2015.
"I definitely think we're going to see an effort to move negotiated legislation by the end of the year," she said.
Also read: The PBGC's perfect storm
That won't fix the problem with those plans like Central States. To really fix the problem, benefits reductions to existing retirees — of the kind recommended in "Solutions Not Bailouts," which is endorsed by the Partnership for Multiemployer Retirement Security — are going to have to be enacted, said Dudley. And that would require Congress amending ERISA, which prohibits such clawbacks.
Hard compromises ahead
Less than a week before he resigned as director of PBGC in July, Josh Gotbaum made his case for premium increases in multiemployer plans in an interview with BenefitsPro.
He said the premiums paid to the PBGC from multiemployer plans account for less than one-half of 1 percent of sponsors' total labor costs.
"If we are to do our job, if we are expected to continue to preserve the pensions of Americans when plans fail, then the PBGC needs sufficient funding, which we currently don't have," Gotbaum said.
"There has to be premium increases for multiemployer plans," he said. "That's just the reality we're all facing together."
The ABC isn't in favor of higher premiums for all, and thinks the PBGC may be wrong about some things.
Its president, James Klein, said the $8.1 billion decline reported in the PBGC's single-employer deficit validated ABC's longstanding position that a pension's funded status is highly sensitive to changes in interest rates and the stock market, and that "long term obligations like pensions should not be determined based on a snapshot moment."
The PBGC calculates its projected deficits as if the troubled plans it insures will fail, and that when they do, the PBGC will then provide a lump-sum payout to cover liabilities.
"But that's not what PBGC does. They would pay those liabilities over time. In the end the deficit is projected to be larger than it is, and sponsors pay higher premiums," said Dudley.
Randy DeFrehn, executive director of the National Coordinating Committee for Multiemployer Plans, worries that premium increases, which he thinks are necessary in some form, could encourage sponsors to leave multiemployer plans if they are raised too aggressively.
When sponsors leave, the entire funding model of a multiemployer plan can unravel, much as it did when UPS left the Central States Plan.
"Congress has to look at premium increases in measured terms," said DeFrehn. "You start with a shorter time horizon — maybe over five years."
That would account for fluctuations in interest rate and market performance that are difficult, if not impossible, to estimate when figuring deficits over much longer periods, as the PBGC now does.
Others, meanwhile, have advocated that PBGC invest multiemployer premiums more aggressively. Those premiums now must be invested in U.S.-backed bonds, while premiums collected in the agency's single-employer program have the latitude to invest in equities, too.
Dudley says the ABC thinks that should change, but like DeFrehn, she also says the problems facing the most drastically underfunded multiemployer plans, and ultimately the PBGC, are far greater than one solution can provide.
"I have tremendous sympathy for all sides of the argument when it comes to multiemployer plans," said Dudley. "With the plans in the most trouble, these are massively complicated problems that have been created over a long period of time.
"There is no easy fix," she said.
Also read: Benefit clawbacks: Only way to avoid a pension cliff?