If you're thinking about relocating for retirement, there are some places you may just want to avoid.
For a range of reasons, some places within the 50 states are just not friendly to retirees. Some of those reasons include high taxes — definitely a drawback for folks on fixed incomes — poor access to health care — something retirees will likely need more than they did when they were younger — and even the weather.
But there are other factors, too, such as high crime rates, high costs of living — New York rents, anyone? — and even common pastimes that are both detrimental and deleterious to your health and well-being.
Bankrate.com very kindly looked at a bunch of the factors that retirees would likely consider important when deciding where to spend their golden years, analyzed the results and compiled this list of the 10 worst states for retirement.
1. Arkansas
It may be known as the Natural State, but a naturally long life is not something you're likely to have in Bankrate.com's worst state to retire to.
For openers, it's got a poor rating for health care, coming out seventh lowest in the federal government's health care quality scoring. Then there's the fact that it has lots of uninsured residents and fewer resources to support health care.
Then there are a few other little drawbacks, such as the sixth highest crime rate in the country, the fourth lowest happiness scores from the Gallup-Healthways Well-Being Index (with a special honorable mention for especially low physical and emotional health scores) and even bad weather (little things like tornadoes helped with that last one).
So look beyond the low cost of living and the gorgeous scenery, consider how you might feel looking at the view from a hospital window — and retire elsewhere.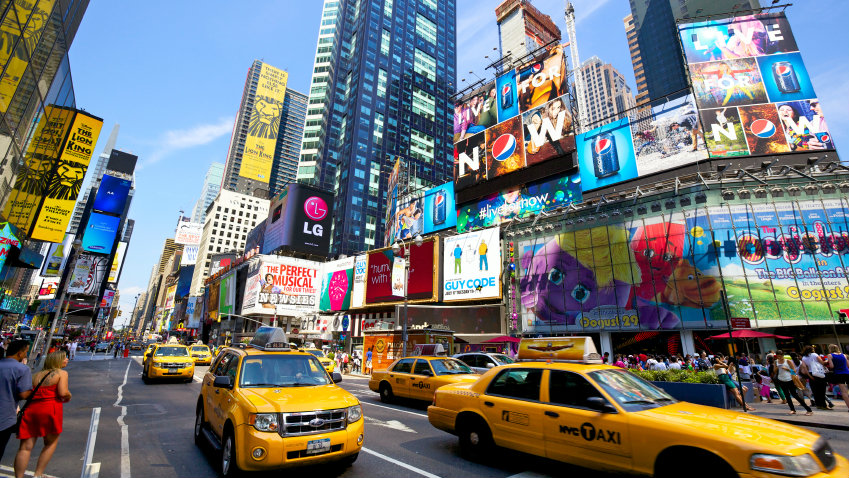 2. New York
Well, we did mention the high rent.
But New York has other costly drawbacks in addition to all its cultural riches. It may have tons of museums and art galleries, concert halls and a rich cultural diversity, but it's also plagued with high taxes (both income and property — the latter is the fourth highest in the country), crowds and all those high-rises — not places you'd want to be if there's a blackout or elevator problems.
Add in traffic and the ever-present problem of not being able to find a cab when you need one and you might want to reconsider New York as a retirement destination.
3. Alaska
Even if you're dreaming of getting away from it all and thinking longingly of Northern Lights, polar bears and salmon fishing in the wilderness, hold up for a minute and consider a few other Alaskan delights.
Taxes may not be high here, thanks to the state's cozy relationship with the oil industry, but what you don't spend on taxes you'll spend on cost of living. Remember, Alaska really is far away from everything else, so anything you want that isn't made or grown there will have to be brought in — and deliveries cost money.
Then there's crime. You may leave the big city behind, but not problems. Alaska has the fifth highest rate of violent and property crimes in the country. And forget about it if you're female: the rate of violent rape is three times the national average, at 80 per 100,000. Rape is more common in Alaska than anywhere else in the country — definitely not a statistic to be proud of.
And you'd better like it cold, even in summer, when temperatures rarely top 60 degrees. Not that summer lasts long. Oh, and there's a lot of rain; last year was the third wettest on record for the state, with rainfalls totaling 32 percent higher than normal. And did we mention the short hours of sunlight? If you've got anything like seasonal affective disorder, don't even think about it.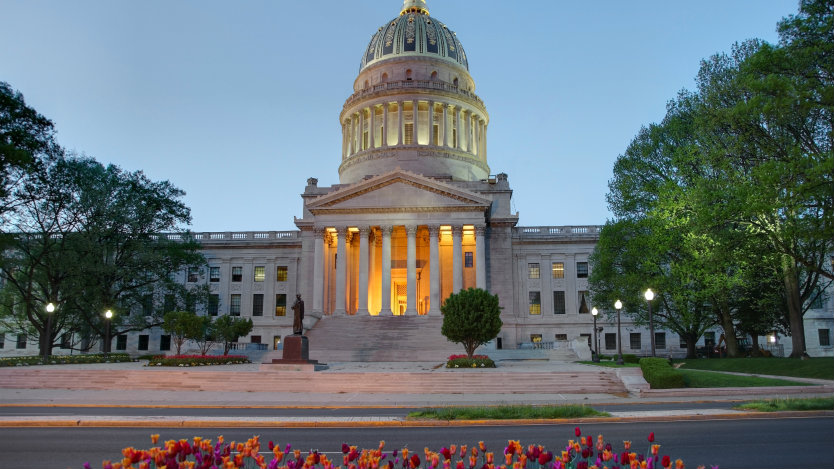 4. West Virginia
You may be humming old John Denver hits under your breath, but bear in mind that in addition to a low cost of living, terrific mountain scenery and outdoor sports, West Virginia has its problems.
The Gallup-Healthways Well-Being Index gave the state the lowest scores in the country for personal happiness. It has hot and humid summers, so unless you're fond of living in a steambath you might want to reconsider all those outdoor sports. The state also finished dead last in five out of six of the Gallup-Healthways categories — including such important ones as emotional and physical health and healthy behaviors.
And if you need health care, good luck: the Agency for Healthcare Research and Quality, which monitors state health care systems, not only gave West Virginia its lowest rating in the country but regularly ranks it in the bottom 10 for poor hospital care. Ailments that normally have low hospital mortality rates elsewhere see more deaths in West Virginia, and the state gets poor marks for high hospitalization rates for asthma and diabetes.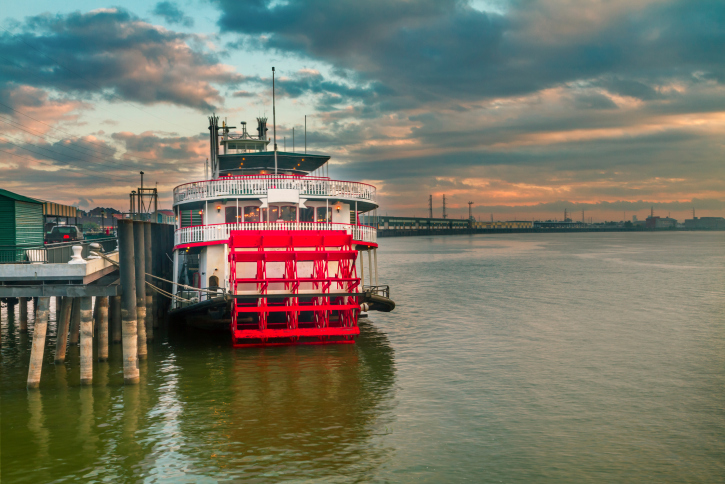 5. Louisiana
It's not all Mardi Gras and beignets. And jazz can only go so far in making a person happy — in fact, many people are figuratively singing the blues in Louisiana. Lest you've forgotten, there are all those fun things like hurricanes and tropical storms to cause destruction and disaster — not to mention sweltering summers — in the Sugar State.
With high crime rates, Louisiana had the highest murder rate in the country in 2012. And even if somebody else doesn't kill you, the state's health care ranking might not help.
The state rated low scores for happiness, and the Agency for Healthcare Research and Quality ranked Louisiana fifth lowest in the country for the quality of its health care. Part of the reason was a "worse than average" record on a range of problems, including potentially avoidable hospitalizations for chronic conditions.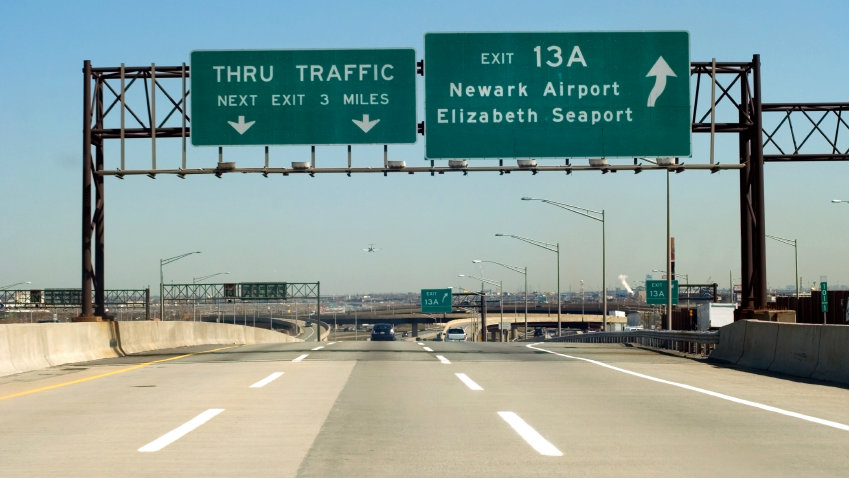 6. New Jersey
Fuggedaboudit: The highest property taxes in the country, high home prices and sky-high rents all add up to make New Jersey an unfriendly place for retirees.
Emotional health and work environment both garnered low happiness scores for the state, and state and local income taxes are the ninth highest in the country. When you add up all those taxes, it makes the cost of living in New Jersey downright prohibitive.
And if you were thinking longingly of summers spent visiting New Jersey beaches, once again, fuggedaboufit unless you have beach passes and have the patience to sit in traffic on the highways for hours. You'll probably be spending a lot of those summertime hours on the Garden State Parkway.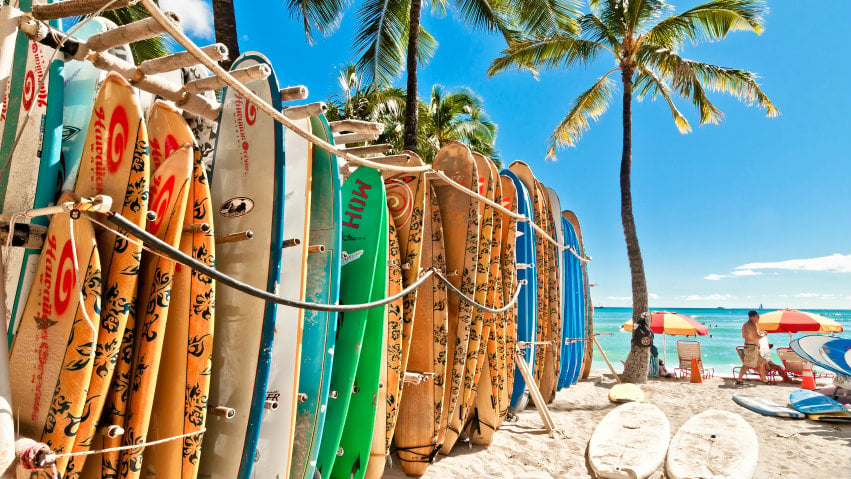 7. Hawaii
Yep, another beach state with drawbacks. Yep, cost of living. In fact, in Hawaii it's the highest in the country — once again, if it's not made or grown there, it has to be brought in. And that's expensive.
Hawaii also has the second highest personal income tax in the country, and expensive rents — not just for that idyllic little getaway with the lanai overlooking the beach, but also for the conventional little apartment without the fancy amenities.
The sad thing is that Hawaii got Gallup-Healthways' highest score in the country for personal well-being — so, if money is no object, you could do worse.
After all, just think of all those beaches, and the luaus, and moonlit nights with the surf softly murmuring outside your (expensive) window…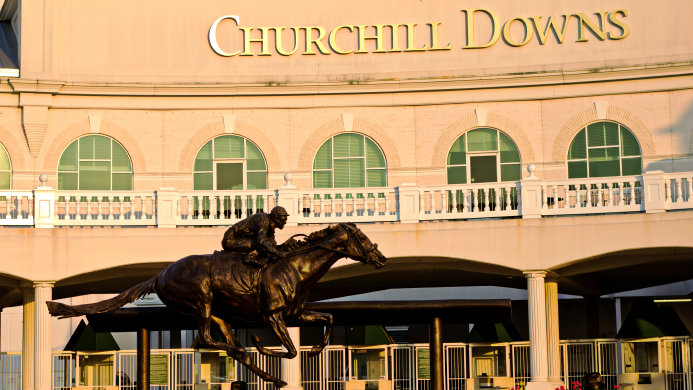 8. Kentucky
If you're a Derby fan, the Bluegrass State could be your worst enemy. Kentucky is ranked low for emotional and physical health, which is probably not surprising in a state known for horseracing (and the associated gambling), bourbon and tobacco.
It's especially unhealthy for seniors, getting the second lowest scores in the country thanks to poor lifestyle habits and to disease. Its health care system isn't too highly thought of, either, according to the Agency for Healthcare Research and Quality.
Then there's the weather. Heat, humidity, and tornadoes — what more do you need to look elsewhere?
But if the weather and health issues don't scare you, and money matters most, then Kentucky could be your choice, with one of the lowest costs of living in the country. Just remember that usually you get what you pay for.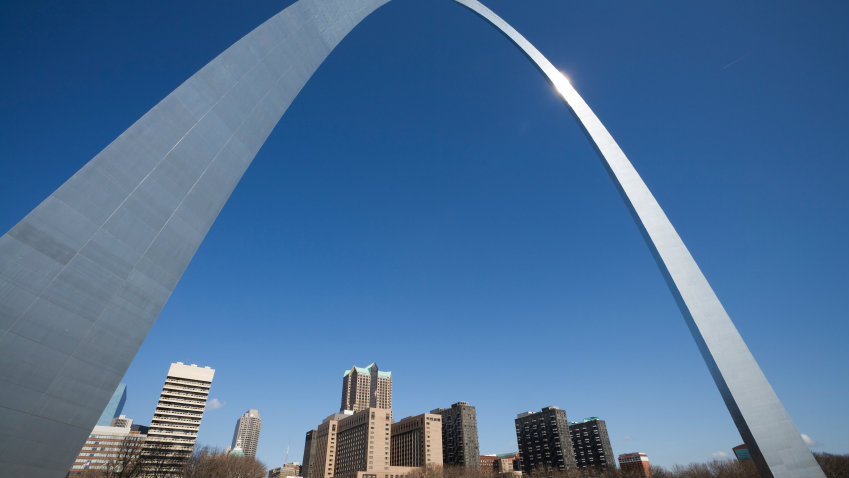 9. Missouri
Cost of living is low in Missouri, and taxes aren't very high, but the crime rate is — something to consider when deciding where you might feel safe enough to retire.
Violent and property crime rates are the 14th highest in the country, while in 2012 the state ranked sixth highest in murders.
Seniors who actually live there ranked it low on the Gallup-Healthways survey in the personal well-being category. It could have something to do with the state's long and cold winters and the tornadoes and thunderstorms that roll through during tornado season.
10. Oregon
While the state ranks pretty high in the Gallup-Healthways survey for happiness among retirees, it has its drawbacks too.
It has the seventh highest cost of living in the country, and it has high taxes as well.
Then there's the weather. Lots of rain and few sunny days can make it downright depressing for folks who need that daily blast of sunshine to make it worthwhile getting out of bed in the morning.
Of course, if it's not actually raining you could always console yourself by the ocean or in the forest with some of the state's famous craft beer…