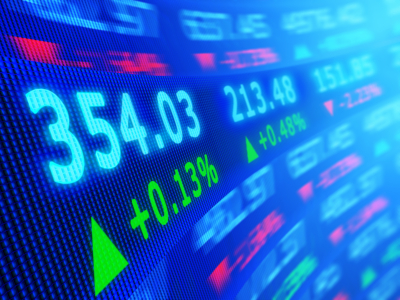 Retirement plans comprised of the private shares of S corporations vastly outperformed the stock market from 2002 to 2012, returning 62 percent more than an S&P index fund, according to an Ernst and Young study.
Participants in private company employee stock option plans averaged an 11.5 percent annual return over the 10-year period, compared to the 7.1 percent return in the S&P 500 Total Returns Index.
Private ESOPs distributed $30 billion in assets to participants over the period. Total assets were more than 300 percent higher in 2012 than in 2002, bolstered not only by strong returns, but a surge in participants as well. In 2012, the plans counted 650,000 participants, up from 240,000 10 years prior.
"S (Corp) ESOPs are a model for how to make retirement security a reality for the broad American middle-class," said Steve Smith, chairman of Employee-owned S Corporations of America, a Washington, D.C.-based advocacy for the plans.
Over the past two years, bipartisan legislation has been introduced in the House and Senate that would encourage more privately held businesses to convert ownership into shares for employees, which would be distributed through retirement plans.
Sen. Ben Cardin, D-Maryland, and Sen. Pat Roberts, R-Kansas, introduced the Promotion and Expansion of Private Employee Ownership Act in 2013. Though the bill garnered 21 co-sponsors, it never made it out of the Senate Finance Committee.
Among other provisions, the bill would have provided technical assistance for companies interested in forming ESOPs, and allow businesses to protect their Small Business Administration certification after expanding employee ownership.
Last June, a bill of the same name, with similar provisions, was introduced in the House by Rep. Dave Reichert, R-Washington, and Rep. Ron Kind, D-Wisconsin. It also had broad bipartisan support, but never made it out of the Ways and Means Committee.
More than 2,000 businesses are owned by employees through ESOPs, with 1 million workers participating in the plans. Account balances are three to five times higher than the average 401(k) account, according to an article in The Hill authored by Rep. Reichert and Rep. Kind last year.
The legislation is scheduled to be reintroduced in both chambers this year, according to a news release from the ESCA.