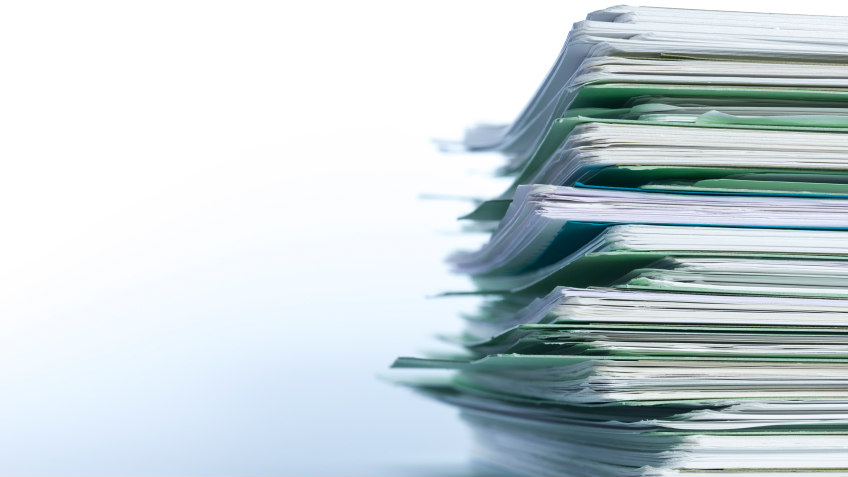 Most human resource departments are ditching paper and they're not looking back.
That's according to a survey conducted by Archive Systems, Inc., a document management consulting company, among HR professionals attending the 2015 Society for Human Resource Management (SHRM) annual conference. Of those polled, 77 percent said their departments are successfully going paperless.
The 77 percent includes those who said their departments were all, mostly or partly digital. Perhaps the most striking result from the survey is that 23 percent of respondents said their departments are still solely based on paper.
Archive Systems suggests that those who are more dependent on paper spend more time on administration than those who are embracing digital technology. The poll showed that those who report more than 50 percent of their work being digital said they spend an average of 35 percent of their time on administrative paperwork, compared to industry-wide averages of 60 percent reported in other surveys.
Moreover, departments that are entirely digital are 70 percent confident that they have all of the necessary documents for audits and compliance, compared to 50 percent of departments that still use paper for all or some of their work.
Gordon Rapkin, CEO of Archives Systems, described the survey as highlighting the lost opportunities for HR departments that are still devoting man-hours to time-intensive paperwork.
"We wanted to see if progressive HR departments who have adopted digital document processes are experiencing significant reductions in their administrative workloads, and/or improved confidence that they are on top of their compliance obligations for having and keeping the right documentation," he said.
"For HR departments to be a serious strategic contributor to a business, they need to convert busywork into strategically important work. Adopting digital document processes frees up resources so that they can make a much more valuable contribution to the business."