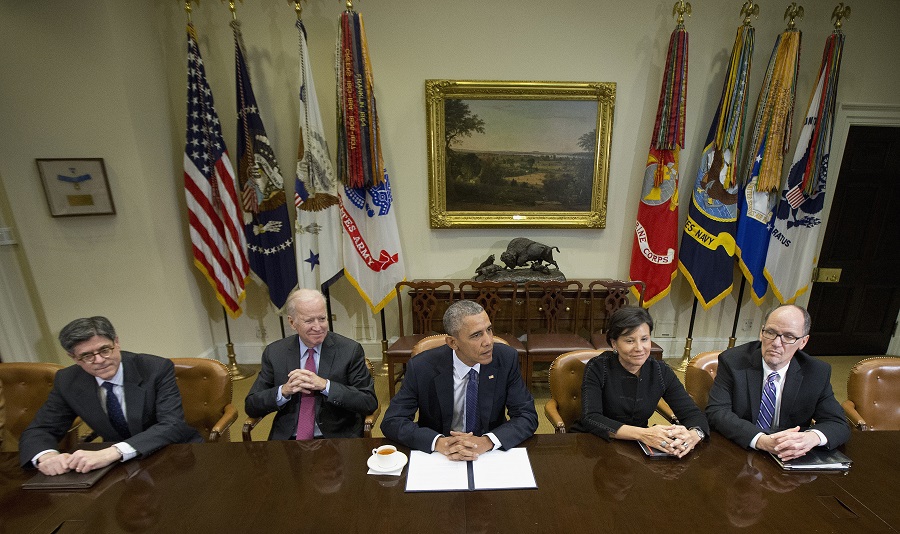 The Department of Labor has released the finalized version of its fiduciary rule, more than five years after it was first proposed.
Read: 5 things to know about the DOL fiduciary rule
In a press call, Labor Secretary Thomas Perez called the rule "a huge win for the middle class," and said the rule is central to the larger Obama White House initiative to create the "strongest consumer protections in history."
Read: Our coverage of the DOL fiduciary rule from the beginning to now
The final rule, which took into consideration thousands of comments from financial industry stakeholders, many of whom staunchly opposed the rule in its proposed form, will guarantee retirement savers a shot at a "secure, dignified retirement," said Perez, by addressing what he called systemic conflicts of interest throughout the advisory business.
"At its core, this rule ensures retirement savers get investment advice in their best interest," said Perez. "If that sounds like it is obviously the right thing to do, that's because it is."
Read: Americans want advisors legally bound on advice
Staunch support from President Obama and Democratic leadership in Congress facilitated DOL's efforts, according to Perez.
The rule will make providers of advice and products to many of the country's 401(k) plans and all IRAs fiduciaries. It will also insist substantial new disclosure requirements, and it is expected to move many commission-based brokerage accounts to a fee-based model, similar to that which existing fiduciaries currently operate under.
That prospect has been a leading source of opponents' consternation over the rule, who have argued throughout the rulemaking process the rule will create new costs for providers and employers that will ultimately be passed on to savers, ultimately pricing lower-account balance holders out of the advisory market place.
Last year, scores of Democratic lawmakers voiced concerns that aspects of the proposed rule were unworkable, and that it could have unintended negative consequences for savers of modest means.
To address those concerns, DOL made what it calls substantial amendments to its final rule.
For starters, advisors timeline to comply with the rule has been extended. Full compliance will be expected by January 1, 2018, a year after the deadline in the proposal.
Other provisions in the proposal have been eliminated, and the Best Interest Contract Exemption, which will be required for advisors to sell commission-based products, has been significantly streamlined, according to Perez.
"Consumers and businesses can both thrive in this new environment," said Perez, who said he expects some opposition to the rule to continue.
But he said the time was for industry and political leaders to come together to "fortify the critically important retirement pillar of middle class" financial security.
Further coverage of the final rule's specifics, and industry reactions, will follow.