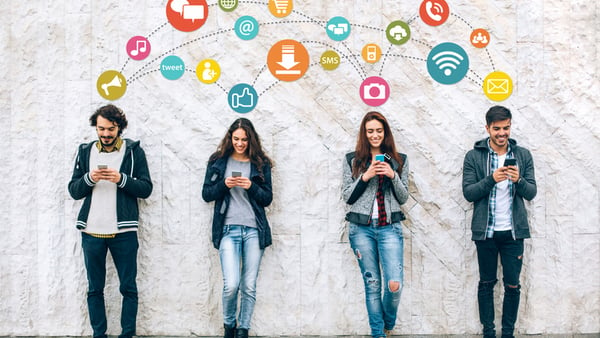 The technological edge you get from millennial employees may come with a serious drawback for your company: wasted time on social media.
A new study claims that American employees aged 18 to 34 waste $192.4 billion worth of man hours each year by hanging out on social media at the office.
More specifically, the average millennial worker spends 140 hours per year on Facebook, Twitter, Instagram and other social networks. That breaks down to 33 minutes a day on average.
The survey, conducted by Ajilon, a recruitment firm, found that 75 percent of workers say they check their social network accounts at least once per day at work, while 13 percent said they spend more than an hour on such activities.
Although Instagram and Snapchat certainly seem to be the "in" social networks these days, particularly among young people, Facebook remains by far the most commonly used at work. Eighty-eight percent of those who check social media on the job say they visit Facebook. Twenty-one percent report using Snapchat and the same percentage say they used Twitter.
Just over a quarter of respondents report procrastinating by playing Pokémon Go, a game that was all the rage for a week or two after it was unveiled in July but has since practically disappeared from the public consciousness.
A slight majority of millennials surveyed say their company has some kind of policy regarding the use of social media on the job. But 45 percent either say there was no policy or they aren't aware of one.
"When evaluating social media usage at work, the financial impact is astonishing," says Tisha Danehl, vice president at Ajilon. "Social media is here to stay and mobile platforms are only getting smarter, so employers must establish clear policies in order to keep employees productive and engaged at the office."
Danehl's comments certainly represents the traditional philosophy on workplace management, in which employers impose strict rules on supposed "time theft." However, many companies, particularly in the tech economy, have eschewed such restrictions out of the belief that allowing employees the discretion to take breaks from work will make them happier and more productive.