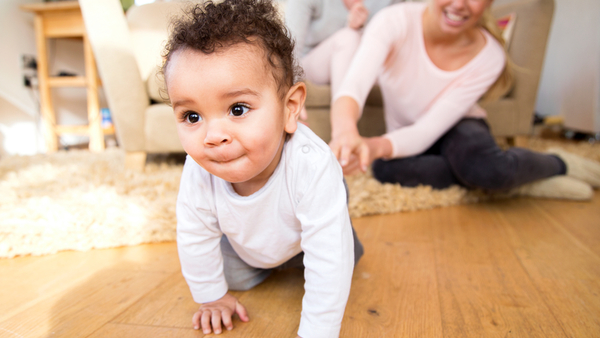 If you're under the impression that free meals and weekly happy hours will help to attract and retain millennials, think again.
Related: 10 countries with the most parental leave
Young professionals born roughly between 1980 and 2000 — now the largest segment of the U.S. workforce — are likely more interested in parental leave and childcare benefits than the cool perks that appealed to them just a few years back.
While many born in the "Me Generation" have delayed parenthood, close to half have already started a family and most intend to join their ranks in the next five years. A millennial baby boom is right around the corner.
As working parents, millennials have widely different values and expectations than the Gen Xers and baby boomers who once dominated the workforce, including an interest in cohesively integrating work and life.
Employers can help — boosting job satisfaction and slowing turnover — by offering family-focused employment benefits, better connecting, and building loyalty by understanding what makes the new workplace majority tick. Here's how:
Offer lifestyle benefits that appeal to parents
Blurring the lines between personal and professional worlds is especially important to millennials. Nine out of 10 millennials place an importance on work-life balance and the generation favors family values over corporate values. With 90 percent of babies being born to millennials, the time for corporations to think about family-focused benefits is now.
Related: Paid family leave neglected in several regions, industries
"As demographics change, we're seeing more inquiries for benefits surrounding family focused needs, such as reliable childcare and backup care, child-friendly transportation, and accessible maternity and paternity resources," says Kaleana Markley, health and wellbeing program manager for Sequoia Consulting Group, a benefits brokerage firm based in the San Francisco Bay Area.
Millennials want employee benefits that make a difference in their daily lives inside and out of the office. This includes childcare resources, generous maternity and paternity leave to support bonding time, and infertility support programs.
Educational talks about childcare, representation at health and wellness fairs, kids' days, and "meet the babysitters" events also help parents feel more connected with their childcare providers and their employers.
When an employer supports childcare needs, it reduces employee absenteeism due to childcare gaps — like when a parent is forced to stay home from work or cancel a meeting because the nanny calls in sick or a child with a fever cannot go to daycare — and ultimately provides smoother integration between work and home.
Connect with millennial passions
Millennials have no intention of holding off or waiting until retirement to enjoy life. They are committed to living in the moment, and expect their time at work to complement, rather than hinder their passions.
Employers can accommodate by offering flexibility, such as flextime, the ability to work remotely, the option to bring a pet to work, and extended time-off without pay.
Related: Parents value flex time over money, survey says
They can also offer support for pursuits and passions. For instance, millennials have supplanted Boomers as the largest U.S. pet-owning population and more than 70 percent prefer to spend their money on travel, so consider offering pet insurance or travel perks. Promoting and supporting wellness — a daily priority for millennials who devote more time and money to eating right and exercising than previous generations — can be done through health program initiatives, such as dietary consultations, stress management workshops, yoga classes, discounted gym memberships, and mental health services.
Other popular ways to support millennial interests are alternative transportation allowances, matched 401(k) plans, and generous parental leave programs.
Build loyalty to boost retention
As many as two-thirds of millennials have one foot out the door with no intention of sticking with their current job longer than a few years, says a Deloitte Millennial Survey. The alarming stat is proof that there's more to keeping millennial employees happy than attractive benefits and support for outside interests. They want to feel good about their work and the company they choose. They expect their employer to share their values and demonstrate ethical practices.
Employers can build allegiance and avoid the exorbitant cost of replacing employees — CNN reports that replacement can cost more than twice an annual salary — by practicing good ethics and appealing to their workforce's personal values.
"Happy employees are more productive and loyal to the companies that meet their needs," says Brown.
Get to know the issues and causes that are important to employees through regular surveys and informal polls. Supporting those issues can be as simple as dedicating one afternoon a month to helping a local cause, or as big as organizing a corporate charity event. Get onboard to connect with employees, and give back to the world you share.
Sharing perspective with the new majority
Shifting focus from once popular perks (is it time to retire the foosball table?) to more family-friendly benefits that appeal to new parents, better connecting with millennial employees, and securing loyalty shows an understanding and appreciation of this generation's unique perspective and its influence. It's a perspective that will continue to redefine the corporate world for years to come.