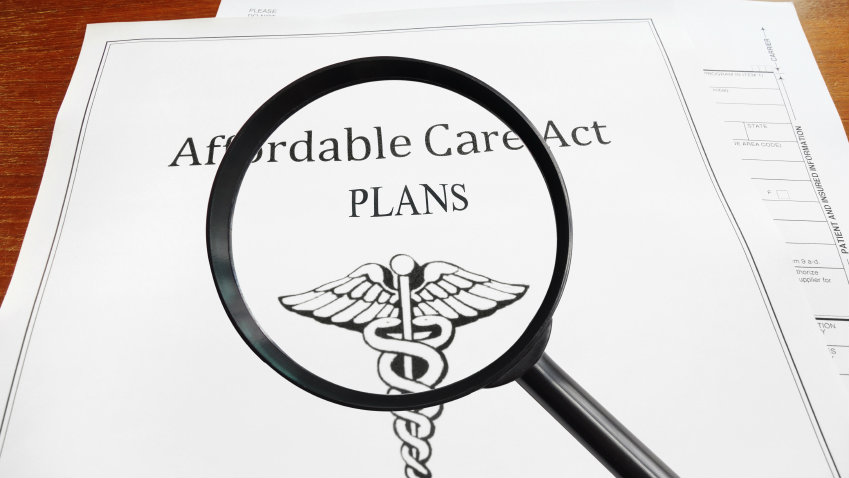 Less than three weeks before Donald Trump takes office, Obamacare's fate remains far from clear.
Despite a federal government controlled entirely by the GOP for the first time in a decade, how and when Republicans will address the Affordable Care Act, against which they have railed for nearly seven years, is anybody's guess.
Some Congressional leaders have said they want to approve legislation immediately to repeal the health law but that the repeal should not go into effect for as many as four years. During that time, they pledge, Republicans will craft an alternative to take care of the roughly 20 million Americans who currently have ACA coverage.
"We don't want anyone who currently has insurance to not have insurance," Trump aide Kellyanne Conway told MSNBC's Joe Scarborough on Tuesday. "Also we are very aware that the public likes coverage for pre-existing conditions. There are some pieces of merit in the current plan."
However, some hardline conservatives in the GOP have dismissed talk of delaying the replacement, saying that that amounts to punting on the party's core promise to voters. They also say that Trump's promise to maintain some of the ACA's popular provisions, such as the prohibition against discrimination based on pre-existing conditions, is a fantasy.
"Removing the mandate to buy insurance while leaving in place the dictate that people can wait to buy insurance until after they are ill will only accentuate the bankrupting of the insurance industry," writes Sen. Rand Paul, R-Ky., in a Monday column for Rare.
"Partial repeal of Obamacare will likely win the day, but when the insurance companies come to Washington crying for a bailout don't say that no one warned of this preventable disaster," he adds.
While Trump and others have suggested that they envision a plan that guarantees coverage, Paul and many other Republicans argue that their goal should be to drive down the cost of health care by reducing regulations and allowing consumers to buy less comprehensive health plans that are currently not available through the ACA.
Democrats, of course, are gearing up for battle. President Obama scheduled a meeting with Congressional Democrats on Tuesday to discuss strategy for opposing the GOP's repeal efforts.
"The votes in early January are simple: Do you want to go back to the days when 20 million people didn't have insurance and insurance companies were running our health care system? Or do you want to fix what we have?" Sen. Chris Murphy, D-Conn., tells Politico.
House Democratic Leader Nancy Pelosi suggests that some Republicans are getting cold feet about repeal: "The reason they can't make a proposal is because they don't have the votes," she told reporters on Monday, according to the Washington Post.
An additional headache for Republicans comes from the fact that the legislative mechanism they plan to use to avoid a filibuster by Senate Democrats will not allow them to repeal many parts of the law, potentially including the individual mandate and the state insurance exchanges. The method they are pursuing — budget reconciliation — allows them to end debate and pass a bill on a simple majority vote in the Senate if the Senate parliamentarian rules that the legislation will decrease the budget deficit.