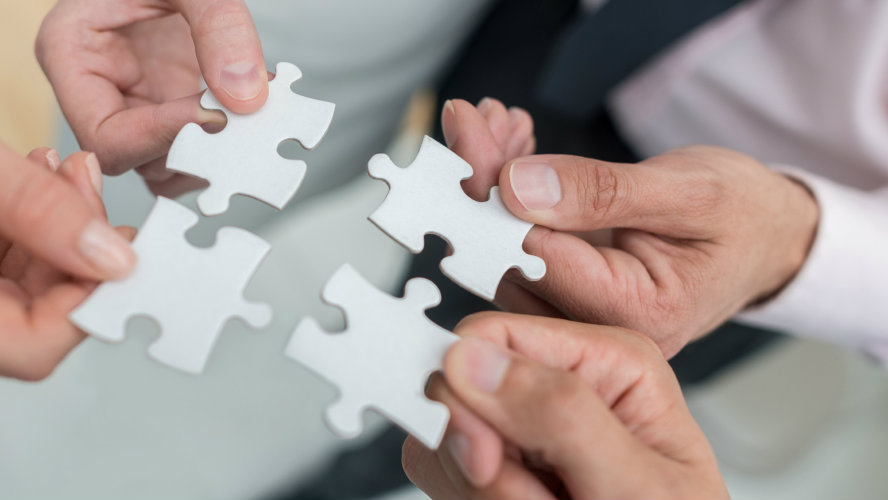 Over 10 years ago in this column, we discussed "nimbility." What's nimbility? "If people in your organization understand [customer needs] and you are ready to respond, your organization has nimbility. If not, you have the opposite trait, which we can call 'numbility.'"
Related: Choice and transparency: The new face of health care insurance
During the past 10 years, we entered "the age of the customer," but the basic principles of nimbility are more important than ever.
Empowered associates. A core element is keeping decision-making authority at the front line of service. Think how you feel when a store clerk tells you they can process a return right at their register versus telling you to go to the customer service area in the back of the store. Empowered associates have been a cornerstone of online commerce — now it has become a standard for all retail to live up to.
Technology is an enabler, not a service. Service enabling systems are tools, not services. Customers are interested in personal treatment in a tech-driven, impersonal world.
Awareness that each customer is unique. There has been an evolution toward voluntary plans and away from "one-size-fits-all" benefits, which no longer meet the needs of an increasingly diverse workforce. Each customer has their own story, needs, and viewpoint.
Related: How next-gen consumers are influencing benefits strategies
Profit and financial success elements are outcomes, not goals. An organization's goals should be customer centered. Simply measuring and striving for financial success misses the point: An empowered team dedicated to customer service is the cornerstone of great businesses. Durable customers who bring along their friends build long-term success.
Nimbility fosters change. "The most likely to survive is not the strongest or most intelligent, it is the most able to change." Credit LSU Professor Leon C. Megginson for this statement often attributed to Charles Darwin. Customers follow the classic change curve, with some adopting early and others resistant to the end. Businesses with nimbility keep old techniques (paper enrollment materials) while introducing new options (web-based enrollment systems, text-based options, etc.). It is important not to throw away old methods too fast, because a substantial percentage of employees will be slow to change.
What of "numbility"? Businesses with numbility are tone deaf to the voices of customers. They provide service that's just enough to move on to the next call. Too often, their measurement of success in service is based on numbers: How fast is a phone call back off the line? How quickly is there a response to a text or email? Efficiency can be mistaken for effectiveness. Even worse, number-centric management can place a serious strain on staff efficiency, because they know their performance is measured by metrics instead of outcomes — and they know what customers want is positive outcomes.
Related: Health care consumerism is more than a benefit design
Build an attitude of responsiveness and nimbility into your organization's business culture and you and your staff members will excel for customers. You and your staff will have the nimbility — the nimble ability — to provide the highest level of service.