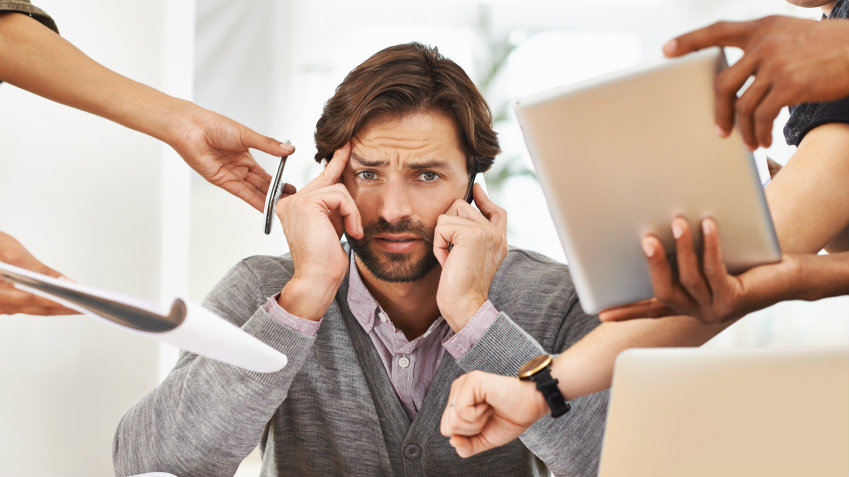 More than 57 million Americans face mental illness in some form every year. Research shows that the direct and indirect costs of mental health issues can actually have more of an impact on an employer's bottom line than physical health issues.
Related: Untreated mental health conditions: the staggering costs
A primary challenge in combatting mental health issues is they remain largely hidden. In some cases, employees are not able to recognize their symptoms. In other cases, staff are afraid to ask for help for fear of being stigmatized in the office or losing their job.
For employers, this should be concerning for two key reasons. First and foremost, employees within your company are suffering silently. Help is available but, for a variety of reasons, your team is hesitant to use those resources. Second, by letting these health issues linger, your company faces increased costs that will only grow as time passes. Consider these statistics:
About 6 percent of employees in the average workplace have some symptoms of depression every year.

Whether at their desk or at home, these employees can "miss" about 27 workdays per year. About one-third of those days are logged as formal "sick leave," but the other 18 are due to lost productivity while in the office.

Perhaps most concerning, only a little more than half (57 percent) of employees with major depression receive professional help.

While treatment for depression is not an instant fix, employees who did receive help saw an increase in their productivity. In one study, employers saw an $1,800 annual return for every $100 to $400 invested in treatment.
The positive news is that there are steps every employer can take to help identify mental health issues and connect employees with treatment, favorably impacting the company's bottom line in the process.
Know the symptoms
While the term "mental health issues" describes a wide variety of conditions with distinctive symptoms, there are some common signs that an employee is in need of assistance. Nervousness, restlessness, irritability, increased passivity, acting withdrawn, a sudden change in personality or drop in productivity are all signals that someone may be wrestling with a mental health issue. If you notice this in one of your employees, or if one of your staff members raises a concern about a colleague, work with your HR team to reach out discreetly to offer assistance.
Related: EAPs remain best option for mental health in the workplace
Encourage treatment
Employees often avoid treating mental health issues out of fear that they will be stigmatized or criticized for taking time away from work to seek help. As an employer, your first priority must be the health and well-being of your staff. Establish company policy that supports employees pursuing treatment — such as meeting with a counselor — for these challenges.
Screen for it
As more and more employers offer preventive screenings for physical conditions like heart disease and diabetes, mental health checks are not as common. Work with your benefits provider to incorporate mental health screenings into your employee compensation package.
Mental health checks are not always automatically included in regular checkups by primary care physicians, so work with your provider network to see if this can be encouraged. Most of all, it is critical to engage with your staff to ensure they understand the confidential nature of these screenings. Many employees may opt out of screening for fear of being stigmatized. Make sure your employees understand how and where to access support services in a confidential environment.
Educate your team
Unlike a sprained ankle or the flu, the symptoms of mental health issues like depression can be difficult to identify if you aren't familiar with the warning signs. Arm your staff with an understanding of how depression can manifest itself, and establish a confidential process for employees to reach out for help if they notice the symptoms in themselves or a colleague.
Related: Employers look for mental health treatment solutions
Your organization may also benefit from mental health first aid training programs that can help identify mental health issues in the workplace and connect employees in need of assistance with resources in a safe, confidential manner.
Get moving
While it is not a definitive cure, physical exercise has been shown to dramatically improve symptoms of depression. Establishing a fitness routine is particularly important for sedentary staff members who spend their workday sitting in front of a computer under fluorescent lighting.
Work with your HR department to establish a variety of fitness offerings to help employees be active throughout the day. Some examples could be starting a walking club, hosting in-house yoga or fitness classes, partnering with a nearby gym for daily group classes or offering a reimbursement for fitness memberships.
Of course, exercise has even more benefits, as employees who are more active may see improvement in physical conditions such as obesity, hypertension, high blood pressure or heart disease.
Just as employers have a responsibility to provide support so their staff can remain physically healthy, it is equally important, perhaps more important, that we ensure our team members have access to care and treatment for mental health challenges.