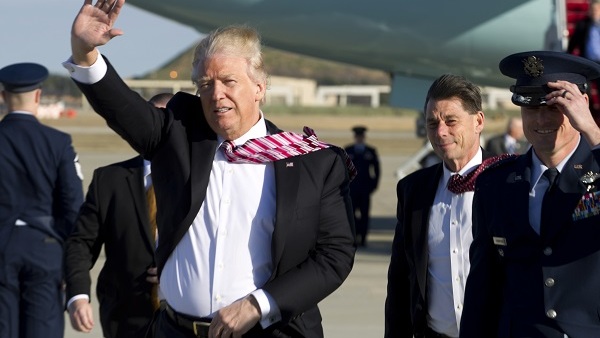 House Republicans are proposing a last-minute change to their health bill that would pay back insurers who cover sick, expensive patients, and that's essentially a less-generous version of a program under Obamacare.
The GOP proposal, called the Federal Invisible Risk Sharing Program, would give health insurers $15 billion over a decade to subsidize the care of high-cost patients, helping lower premiums for everyone.
"The cost is $15 billion and it is concentrated in the first three years until the states take over," said Representative Kevin Brady, a Texas Republican who leads the Ways and Means Committee. "Unlike high-risk pools where individuals are separated into their own pool, this amendment promotes risk sharing among insurers."
In its broad outlines, the new proposal also resembles the Affordable Care Act's reinsurance program, which gave insurers $7.9 billion for 2014 and $7.8 billion for 2015, according to data compiled by the Kaiser Family Foundation. The Obamacare program ran from 2014 to 2016, and some insurers had asked for it to be continued as a way to bring down insurance premiums.
Repeal and repeat?
"It's as if Congress wanted to reinstitute the risk corridor and reinsurance programs, but couldn't bring itself to use those words," Nicholas Bagley, a professor at the University of Michigan's law school who studies health care and regulation, said on Twitter.
It's scheduled to be added to the Republican bill to repeal and replace many parts of Obamacare just before House lawmakers stop work for the week and head back to their districts. They're trying to revive their bill after it was pulled from a floor vote last month, though they have yet to find a consensus package that can get the votes to pass the House.
The GOP proposal would give Health and Human Services Secretary Tom Price broad authority in determining how the payments are handed out, including which patients insurers would be reimbursed for and how much. Many aspects of the program would have to be worked out by HHS, and aren't detailed in the four-page amendment. In 2020, its operation would be handed over to the states.