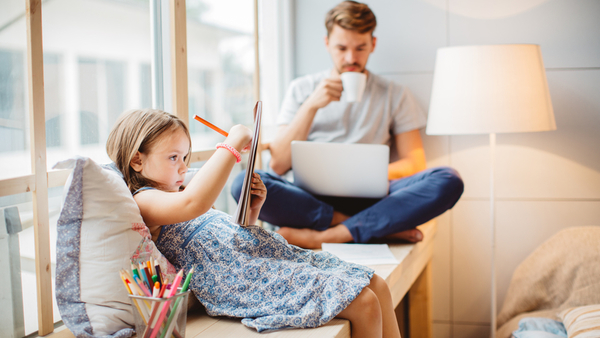 A new study from The Creative Group says work-from-home jobs and other workplace flexibility arrangements are continuing to be popular with workers.
The study surveyed marketing and advertising executives and found more than three-quarters (76 percent) of companies offer some form of alternative work arrangement. The most common arrangement is part-time hours, provided by roughly 6 in 10 employers (61 percent). Flex time is offered by 33 percent of the companies surveyed, and telecommuting is made available by another 30 percent.
"Employees value flexibility more than ever, and companies recognize alternative work arrangements can help attract and retain top talent," says Diane Domeyer, executive director of The Creative Group. "This is especially true in creative fields, where jobs can often be done anywhere, as long as the right tools, processes and policies are in place."
The survey also found that even with telecommuting options, workers still spend time at the office: for non-management positions, those who telecommute work three days a week remotely. For managers in the marketing and advertising industries, that number is one day a week.
Even though working from home and other flexible arrangements have been growing in popularity, not all employers have found it works for them. IBM recently made headlines for bringing back workers to the office after an extensive experiment with letting them work from home.
Domeyer acknowledges issues still exist in these new arrangements. "While flexibility can help professionals balance work and personal obligations, it's not without challenges," she says. "Remote team members must communicate more actively than on-site employees to stay in the know and build solid relationships with colleagues."
The survey asked employees which arrangements they prefer, and found employees chose flex time first (37 percent), followed by telecommuting and a compressed workweek (tied at 26 percent).
A separate analysis by Quartz finds those who do work from home tend to have higher salaries: "With an average annual income of nearly $80,000, people who work from home earn the highest wages of any major category of commuters tracked by the US census," the report says.
That finding fits with a 2015 Gallup study, which found telecommuting workers tend to have higher levels of education and income. The study found 55 percent of workers who said they had worked remotely have a college degree, and 52 percent of households with a telecommuting worker has an average income of $75,000 or more.
Gallup has pegged the percentage of Americans who work from home at 37 percent of the workforce, but that includes all industries and all arrangements. The Gallup study says the average worker who telecommutes in the U.S. does so two days a month. On the other hand, only 9 percent of U.S. workers telecommute more than 10 workdays a month (or at least half the monthly workdays).
For employers, the good news is the evidence suggests telecommuters are productive. Gallup says the majority of Americans (58 percent) believe workers who work remotely are just as productive as those who work in a business office.