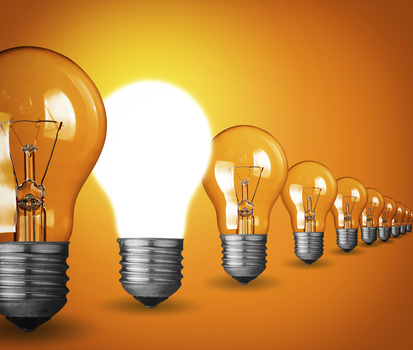 As organizations cope with changes to health insurance, they are turning to voluntary benefits to help employees maintain and increase their productivity as well as keep them engaged in the organization.
Related: Why voluntary benefits are a win-win
According to Willis Towers Watson, 92 percent of US employers believe that voluntary benefits will be important to their employee value proposition in the next three to five years. These seven benefits are rising in popularity and should be explored by every organization.
Financial wellness offerings
Studies show repeatedly that financial troubles make employees less productive on the job. Many employers go beyond the standard retirement plan options to add financial education and counseling services, discount programs and short-term loans in their portfolios of voluntary benefits.
Related: 3 reasons financial wellness may sting
Through these benefits, people gain the knowledge and resources to make sound financial decisions for their life goals. The cost to employers is minimal since many retirement plan providers include financial awareness programs as part of their services–with limited or no additional costs to the organization. As you choose these options, remember to plan for each generation's unique needs.
Student loan repayment programs
As graduates enter the work force burdened by college debt, repayment programs can be a powerful incentive for recruitment and retention of mobile, young workers. Loan repayment programs also benefit parents who share their kids' financial burden. A 2016 Society of Human Resource Management study reported that only 4 percent of employers offered student loan repayment assistance in 2016, a number that is sure to grow.
Related: One of the best new employee benefits is about to get even better
Identity theft protection
Identity theft has reached epidemic levels and impacts both organizations and employees. According to a survey conducted by CyberScout and ALM, 92 percent of HR managers know employees who have suffered some form of identity theft, and more than half plan to offer coverage, so it's no wonder that identity theft coverage is one of the fastest growing voluntary benefits.
Related: Identity theft exposure: Protecting employees in and out of the cubicle
Identity theft can be damaging to an employee's financial well-being, and remediation demands both time and expertise. Identity theft services may include consumer education, fraud alert, privacy management, risk reduction, credit monitoring, and ID theft resolution services.
Pet insurance
According to Nationwide Insurance, about 1 in 3 Fortune 500 companies offered pet insurance to staffers in 2016. Companies such as Ikea, Microsoft and T-Mobile offer the benefit, but there's still a lot of room for growth, since only about 2 percent of U.S. pets are insured.
Related: 10 ways to avoid pet insurance claims this summer
Sixty-five percent of Americans are pet-owners, and veterinary care can be expensive, so this is a benefit that is increasing in popularity.
Elder care
Employees pay nearly $17,000 in annual health care costs after age 65, and the cost doubles after age 85. It's no wonder, then, that elder care can have a negative impact on employees as they struggle to balance the demands of work and the cost and time required to care for an older relative.
Related: Employers are finally starting to deal with death and dying
Referrals to elder care services, long-term care insurance, HSA contributions, paid family leave, and employee assistance programs are among the potential benefits for elder care, many of which are offered by group life and disability programs.
Critical illness coverage
Serious illnesses can be financially devastating when standard health care coverage falls short or policyholders are under-insured. To address the financial gap, critical illness coverage provides a lump-sum, tax-free payment to policyholders suffering from critical conditions such as heart attack, bypass surgery, cancer or stroke.
Related: What's driving critical illness insurance?
On top of emotional and health impacts, financial struggles can make critical illnesses extremely disruptive life events for employees, depressing productivity and morale.
Career development
Benefits such as skills certification programs and tuition reimbursement are long-time staples in the employee benefits portfolio. Now companies are integrating these benefits into development plans that extend year-round, rather than annual exercises.
Related: Businesses failing on employee management, study says
Development plans should start by assessing skills needs across the company, then identifying programs that will expand employee skills to match those needs. Developed strategically, a career development plan will help employees to acquire highly relevant skills at every stage in their careers, while boosting employee retention and reducing recruitment costs.