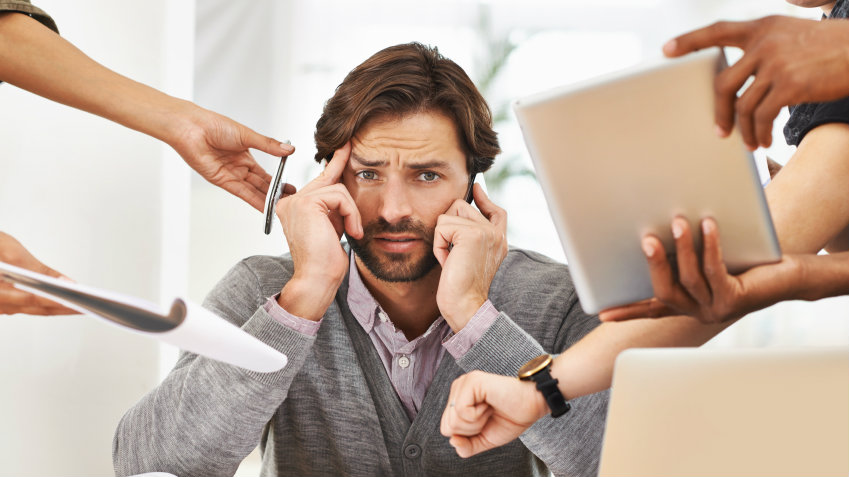 The expression "out of sight, out of mind" can really resonate for those who work in locations other than the company office. In fact, for many telecommuters, burnout and resentment come with the job.
That's according to a report from HRDive, which finds remote workers are having a hard time of it — so hard it cites a study from Kronos reporting not only do 95 percent of human resources managers, administrators, and executives surveyed say burnout is a threat to retaining employees, but they don't see a way around it.
Billable workers, in particular, are suffering. Not only must they track, record and report those billable hours, but 22 percent of them underreport those hours — so says the Billing and Burnout Report — and feel "overwhelmed, full of resentment and burned out."
One really alarming piece of information is that, to these workers, this is normal. The excessive hours that bring on burnout is just another day on the job — and even when they are burnt out, 35 percent of workers say they were unwilling to change jobs. That's a good chunk more than the 21 percent who say they were passively looking elsewhere for work.
And between underreported hours and absence from the office, businesses don't actually know how long it takes to get a job done. In addition, they don't realize it when employees do burn out.
Half the population of telecommuters are 45-years-old or older, compared with just 41 percent of the workforce as a whole. They also tend to make more money, averaging $4,000 more annually than those who don't telecommute — and on average they're also more highly educated, with approximately 53 percent having at least a bachelor's degree. Only 37 percent of those who don't telecommute have that level of education.
But all those advantages — age, experience, education and higher pay — bring higher risks through burnout and feelings of being "out of the loop" for promotions, training and plum assignments. In addition, they feel isolated and blame poor communications with higher-ups.
Employers, for their part, should be encouraging employees to take vacation time, report hours accurately so that a better picture can emerge of what it takes for them to get the job done. They should also be watching for signs of burnout or depression, pushing employees to take advantage of wellness programs and urging them to go offline so that they're not available 24/7.