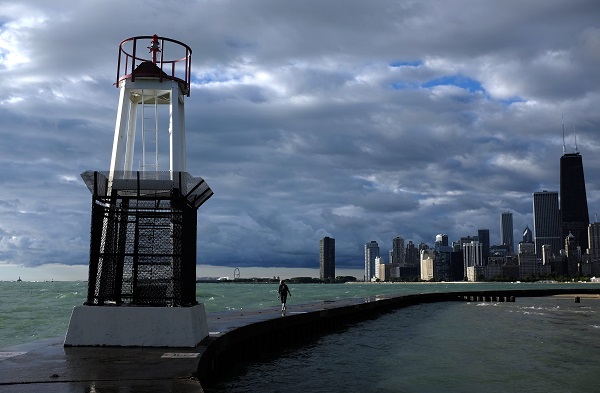 State-sponsored pensions in Illinois will be allowed to enroll new hires in hybrid 401(k) plans, a provision of that state's recently passed budget designed to give some relief to the state's worst funded pension plans.
Five of the 17 pensions sponsored by the state—the State Universities Retirement System, Downstate Municipal/Suburban Fund for teachers, the State Employees System, and the Judges/Legislators pension—have an aggregate funded ratio of 40 percent and about $130 billion in unfunded liabilities.
Related: PBGC multiemployer deficit charts new record — again
The unfunded liabilities at those funds grew by nearly $108 billion, or 675 percent, between 1996 and 2016, according to the Better Government Association, a Chicago-based watchdog group.
The controversial budget was passed after a rancorous impasse of more than two years and took a last minute defection of 15 Republican lawmakers to override a veto from Republican Gov. Bruce Rauner. It raises $5 billion in new revenue by immediately increasing the individual tax rate from 3.75 percent to 4.95 percent and the corporate rate from 5.25 percent to 7 percent.
Related: NFL pension plan is underfunded
Full details of the new defined contribution retirement option have not been released, but according to reporting in the Chicago Tribune, newly employed workers, like teachers, will have the option of choosing a hybrid plan that would defer 6.2 percent of salary to a defined benefit plan, and 4 percent to a defined contribution plan.
The state's contribution to the plan would be limited to 2 percent, while local employers, like school districts, would have to come up with the rest of employer contributions. The budget assumes the hybrid plans will result in $500 million in annual savings. Some Democrat legislators want to count the savings immediately, even though it is expected to take some time to develop and implement the plans, a tactic Gov. Rauner is fighting.
The new $36.1 billion budget is a decrease of $3 billion from the previous operating budget.
Since the budget passed, some economists have suggested the spending cuts and tax increases may be too little too late.
And ratings agencies have signaled Illinois may become the first state in history to have its debt rated at junk bond status, which would significantly increase the cost of borrowing for the state. The budget includes $6 billion in new bond issues to begin to pay down the $15 billion the state currently owes in unpaid bills. Illinois' rating has been downgraded eight times since Gov. Rauner took office.
The TRS System for downstate and suburban teachers is Illinois' largest pension and has about $45 billion assets to cover $118 billion in liabilities.
In 2016, taxpayer-funded contributions from the state to the five worst funded pensions were $6.8 billion, or more than a quarter of the day-to-day operating budget.
Last year, Illinois' Supreme Court struck down a measure that would have allowed the state to cut pension payments.