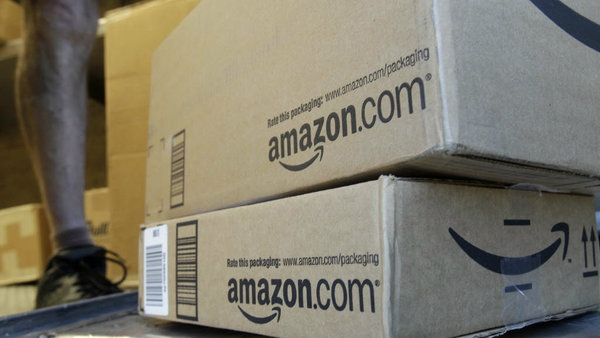 Amazon is venturing further into the health care sector, creating a "secret lab" to research opportunities in electronic medical records, telemedicine and other projects, according to CNBC.
"The new team is currently looking at opportunities that involve pushing and pulling data from legacy electronic medical record systems," CNBC reports. "If successful, Amazon could make that information available to consumers and their doctors. It is also hoping to build a platform for telemedicine, which in turn could make it easier for people to have virtual consultations with doctors, one of the people said."
The Seattle lab, which will explore these and other hardware and software projects related to health care, will be run by "stealth team 1492," likely named after the year Columbus first landed in the Americas, CNBC says.
Health care applications for existing Amazon hardware, including Echo and Dash Wand, are also being explored by the team. Amazon's voice assistant, Alexa, is already being tested in hospitals and doctor's offices.
Amazon reportedly has another unit exploring selling pharmaceuticals, and health experts were hired to help Amazon Web Services beat out Microsoft and Google for contracts with large hospitals and pharmaceutical vendors, according to CNBC.
MIT Technology Review reports that "it's not particularly surprising that it wants to muscle in on the industry, which is ripe for innovation, given that other tech giants have already made similar intentions clear."
Google's spinout Verily Life Sciences is building health-tracking hardware and launching large-scale medical studies, and Apple is pushing its hardware to track health-related data, and could announce "grander plans," based on
behind-the-scenes discussions with the U.S. Food and Drug Administration.
"No tech firm has so far managed to disrupt health care, and the industry remains fit for technological upheaval," MIT Technology Review writes. It's worth remembering that Amazon has a key advantage over other firms, with its sophisticated retail and distribution network."
Geek Wire reports that Amazon's stealth team 1492 stands to benefit from the Seattle region's deep pool of health care tech talent. Amazon might be also one day be able to compete with local biotech companies and health care innovators like Accolade, which helps patients navigate the complex health care system.
"In fact, one of the reasons Seattle tech vet Raj Singh joined as CEO of Accolade is how ripe the healthcare industry is for disruption," Geek Wire reports, adding that in an interview earlier this year, Singh said, "The health care industry needs some obsession with the consumer, and the motives are not aligned… to create that obsession."
There could be "huge consequences" for health care sector if Amazon makes an earnest play for health care innovation, according to Geek Wire.