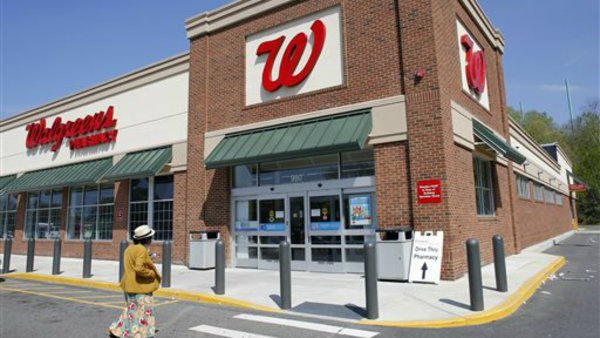 Separate lawsuits allege that both CVS and Walgreens charged insured customers more for generics than they would pay if they didn't use their insurance.
NBC News reports that CVS Health Corporation is being charged with participating in a "fraudulent scheme," in which the plaintiff, Megan Schultz, paid $165.68 for a prescription in July that would have cost $92 if she hadn't used her insurance to pay for it.
And the Chicago Tribune reports that David Grabstald has filed a proposed class-action suit against Walgreens Boots Alliance accusing the Illinois pharmacy of "fraudulently overcharging many customers for generic drugs."
Grabstald alleges that he was charged an average of $17.74 for a prescription drug over the past two years when using his insurance, but that he would have been charged just $10 if he chose to pay cash instead — something that Walgreens did not tell him.
Schultz's complaint pinpoints the same problem, saying, "CVS never told her that paying in cash would allow her to pay 45 percent less for the drug; instead, CVS remained silent and took her money — knowing full well that no reasonable consumer would make such a choice."
Related: Study: Drug price hikes & rebates not correlated
Both suits cite the pharmacies' agreements with pharmacy benefit managers, entities that act as intermediaries between insurers and pharmacies and negotiate the prices that insurers must pay pharmacies. Because the agreements over price are "confidential," customers are ignorant of the arrangement, and according to the suit, the "consumer pays the amount negotiated between the PBM and CVS, even if that amount exceeds the price of the drug without insurance."
"As a result," the report adds, "CVS can overcharge unknowing costumers by collecting copays that exceed the pharmacists' price and then remit the excess payment back to the PBMs in what's known as 'clawback' payments."
CVS released a statement denying the allegations, saying they "are built on a false premise and are completely without merit." And an e-mail response from Walgreens spokesman Phil Caruso says, "The complaint lacks merit and we will vigorously defend against the allegations."
At least 16 other lawsuits have been filed over the same issue.