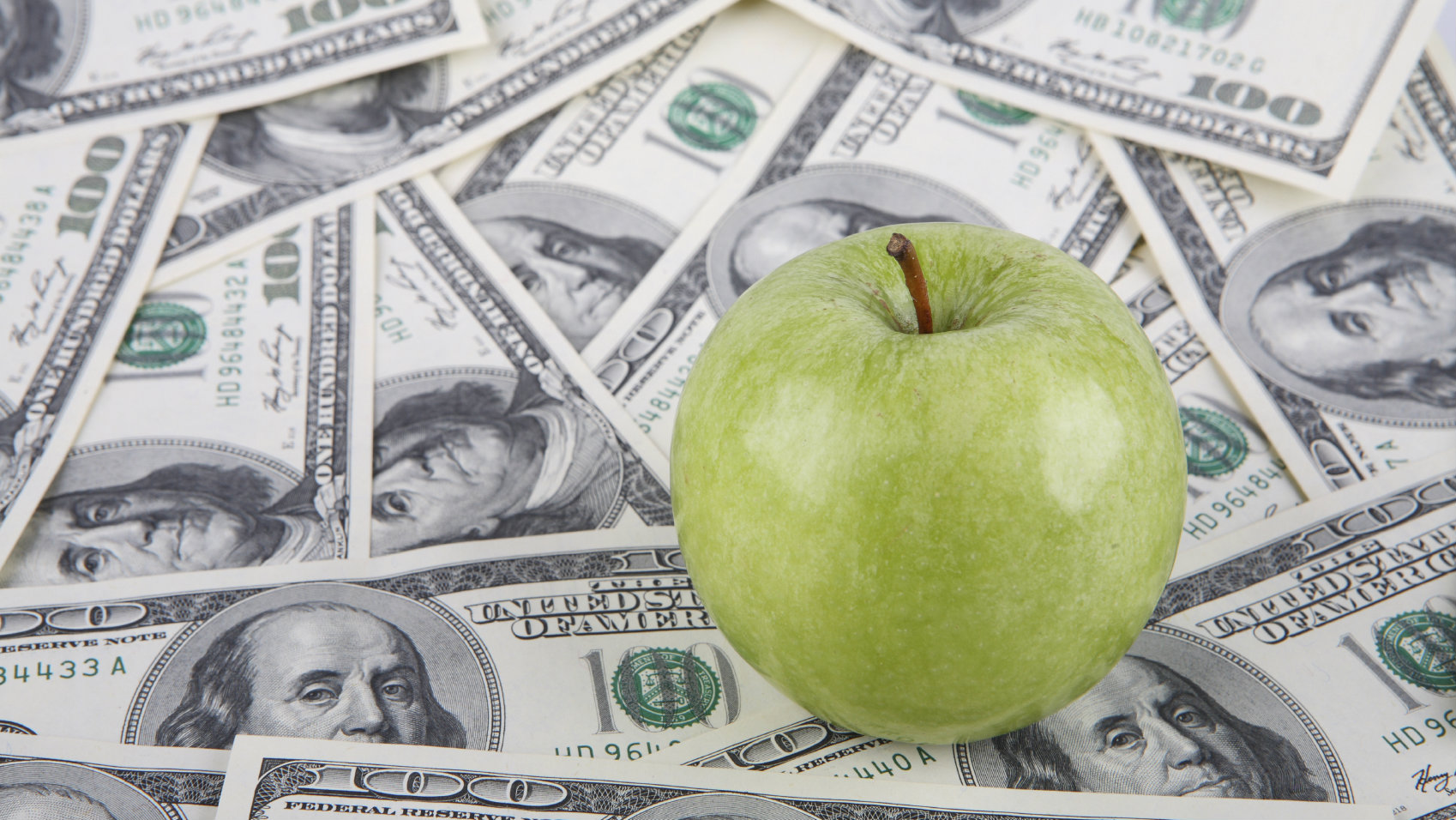 Employee wellness programs burst onto the scene with a promise that was too good to pass up:
Healthier employees = reduced insurance costs, greater productivity and higher profits.
The good news is a well-executed wellness program can deliver on this lofty objective, says Hans Hage, vice president of product development for StayWell in St. Paul, Minnesota.
"Every indication we have supports the conclusion that employee well-being programs can have a positive financial impact on a company, when implemented in a comprehensive way, using best practices," he says. "Most studies report break-even returns or better after two or more years of program implementation, and several studies suggest a $3 return for every $1 invested in the program after three-and-a-half years."
However, some employers become discouraged if they don't see an immediate, quantifiable return on their investment. This is why many industry leaders now recommend a new paradigm that looks beyond just dollars and cents.
"More and more, employers are focused on outcomes, but those outcomes are increasingly expanding beyond reduction in wellness costs," Hage says. "With the aging boomer workforce and the need to attract and retain top millennial talent, more employers are looking for structured choices with their program offering. What this equates to is an emphasis on total well-being—increasing productivity and retention, decreasing absenteeism, and looking at employees as valuable investments that they want to see learn and grow."
Beyond ROI
This means a broader focus not only on ROI, but also on what Hage calls VOI—value on investment. These metrics can be difficult to measure in the short run, but can have a significant impact on a company's fortunes over the long haul. Wellness programs can:
Support recruitment

Build employee loyalty and retention

Increase collaboration

Improve job satisfaction

Reduce costs related to absenteeism and on-the-job productivity loss

Improve individual and organizational performance
Jared Smith, national partnership manager for Interactive Health Inc. in Chicago, cautions against simplistic models that attempt to correlate wellness initiatives with specific dollar figures.
"There are many wellness vendors out there that claim to show ROI," he says. "However, many of their models and methodologies are complex, based upon assumptions that do not provide sufficient quantitative evidence to substantiate their claims. The best way to address the conversation and concerns around ROI is to shift the focus of the discussion to cost avoidance and risk migration, concentrating on key conditions."
Brad Cooper, CEO of US Corporate Wellness in Littleton, Colorado, agrees.
"The data on ROI and VOI are well documented," he says. "Unfortunately, some in the industry have exaggerated the numbers, but info on aspects like sick time, turnover, ER use, EAP engagement and satisfaction are readily available for any organization willing to track the data.
"However, I have yet to meet a single person who doesn't agree that if they were to make marginally positive changes with their sleep, stress, activity levels, fueling choices and other core areas of wellness, they would be more effective employees. So the question becomes, 'How can we help our team members make positive changes in these areas?' If we do, we not only improve our bottom line, we improve the lives of our employees."
It is easy to be sidetracked in trying to measure variables that ultimately are not all that relevant to a company's objectives. "Measurement of a wellness program is an important part of the planning process and should be directly related to the goals of the program," says Amy McDonough, senior vice president of strategy and operations for Fitbit Health Solutions in San Francisco.
Employers should monitor the factors that are important to them.
"For some employers, increasing employee satisfaction is the goal," she says. "For others, it's lowering health care costs. Regardless of your goal, setting up the measurement process before you get started can be helpful in measuring success.
"For example, if you are creating a program to boost employee satisfaction, you might consider a survey of employees before and after the program. If you're looking to create a program aimed at improving health outcomes, you may want to consider including biometric screenings as part of your program. Each wellness program is unique, and so are the metrics which determine success, but with a little planning, measurement can not only determine ROI, but can help build even more successful programs in the future."
What goes around, comes around
Interestingly, as more companies move toward VOI models that go beyond the bottom line, new research shows that approach is, in fact, contributing to profitability.
"For the past several years now, employers have begun to realize that investing in well-being can deliver more than just health care cost savings," says Jessica Grossmeier, Ph.D., vice president of research for Health Enhancement Research Organization (HERO) in Waconia, Minnesota. "There is now less of a focus on the financial impact represented by traditional ROI models and more of a focus on workforce engagement, productivity and overall business performance.
"In fact, a 2016 research study from HERO found there is a correlation between companies that invest in comprehensive approaches to employee well-being and those that report strong corporate stock performance. The conversation has thus shifted from a focus on ROI alone to a broader value proposition that includes both the tangible and intangible benefits of improved worker health and well-being."
The best measuring stick for a successful wellness program may not be the overall company, but the individual employee. Each worker starts at a different point and has different objectives. If they continue to make progress, however small, the program can be considered successful.
"Wellness has historically been seen as a tool to turn everyone into marathon-running, salad-eating yoga participants," Cooper says. "The real key to an effective employee wellness strategy is #BetterThanYesterday. Let's stop trying to turn me into you. Let's come alongside our team members in a confidential manner and help them make their tomorrow just a little bit better than their today.
"If we repeat that day after day and month after month, we're really going to improve lives, aren't we? So yes, anything that impacts my well-being can enhance the process. That may include finances, stress, nutrition, life balance, relationships, activity levels, or a vast number of other components. Wellness isn't a 'module' we complete. Rather, it's a life we live—better."
Perhaps the biggest challenge, as well as the greatest opportunity, lies in creating a corporate culture of wellness. The most important asset is people, who in turn are supported with reliable data.
"Employers are investing in worksite wellness programs to embrace a culture change supported by leadership and use data to drive strategy to achieve a healthy workforce," Smith says. "The culture must be embraced in thought and action through a grassroots approach by all members of the organization."
Companies that focus on building such a culture and engaging their employees are more likely to see the desired ROI and VOI results.
"Personalize your wellness program based on the needs of your company and your employees," McDonough says. "Take time to learn about your population and then develop your wellness program to meet your population's needs."
The new equation is just as compelling as the old one:
Healthy corporate culture = maximum value on investment.
"Elevating employee health and well-being to the level of business strategy and approaching it from a comprehensive, systemic perspective is key to achieving success with well-being programs," Grossmeier says. "By understanding the broader value improved well-being can have on a company's overall performance and investing in strategies and technologies that support total well-being, employers can create engagement in and support for employee health in the workplace and in the broader community."
Rules of engagement: Industry leaders share their insights
Forgive employers if they are getting a little burned-out on the word "engagement:"
"Employee engagement is one of those buzzwords that is painfully overused and infrequently understood in our industry," says Hans Hage, vice president of product development for StayWell.
Nevertheless, he suggests three necessary elements for successful employee engagement in a wellness program:
A supportive culture which lives and breathes its core mission, values and principles;

Clear and consistent communications that reach participants where they are with tailored and relevant prompting;

And appropriate incentives, whether intrinsic or extrinsic, to motivate the population.
Other industry leaders also share their insights on maximizing employee engagement and, therefore, both ROI and VOI:
"The single best way to increase engagement is through personalized, relationship-oriented wellness coaching. Yes, it's more costly than clicking into a website. But if done well, it provides the opportunity to create meaningful, lasting change for the employee in an area that matters to her or him."
—Brad Cooper, CEO, US Corporate Wellness
"In our experience, you need to give employees tools that they already want to use to increase engagement in wellness programs. Financial incentives are also a great way to boost engagement rates when done well and aligned with program goals."
—Amy McDonough, senior vice president of strategy and operations, Fitbit Health Solutions
"Mandating that employees participate in wellness programs can be ineffective and costly. Successful innovative strategies include the use of strategic incentive structures, web-based tools and activity-based programs that participants can access where and whenever they want."
—Jared Smith, national partnership manager, Interactive Health Inc.
"Wellness programs no longer focus solely on improving key biometrics. Forward-thinking employers now include elements like emotional health, financial well-being, professional development and community health, because these factors can affect—positively or negatively—an individual's performance on the job. This shift to a broader focus has the potential to increase participation, because the organization is meeting a more comprehensive set of needs."
—Jessica Grossmeier, Ph.D., vice president of research, HERO