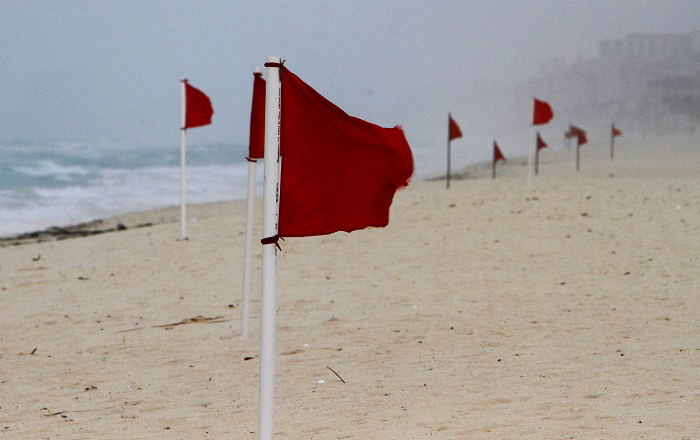 Editor's note: As Hurricane Harvey continues to wreak havoc in Texas, we look back on an article discussing how important it is for organizations and businesses to have a continuity plan — and to involve the HR team from the start.
It can't happen here. Those words could be carved on the tombstones of countless failed businesses.
"It's shocking to see the number of companies that have no business continuity plan," says Steve Layne, CEO of Layne Consultants International, a security consulting service in Denver. "Less than 50 percent of businesses that close during an emergency ever reopen."
From 9/11 to Hurricane Katrina to recent shootings in movie theaters and military recruiting offices, natural and manmade disasters have been in the news for years.
Fires, floods and storms, though less sensational, are far more common. Nevertheless, many businesses fail to prepare for the unexpected. According to the U.S. Department of Homeland Security:
Ninety-three percent of Americans are not prepared for a disaster.

Seventy-five percent of businesses do not factor in human behavior in disaster planning.

Sixty-one percent of small businesses have no disaster plan.
"Most companies that I ask for an emergency plan say they have it in draft form," Layne says. "I ask how long it's been a draft, and they say something like `seven months'."
Change is coming slowly.
"Awareness is growing, but unfortunately it usually spikes only on key anniversaries, such as 9/11," says Ralph Petti, president of Continuity Dynamics Inc. in Wilmington, Delaware. "It doesn't occur every day, but it should stay on page one at all times. You have to be ready to react."
Putting people first
Any successful plan must take into account a business's most critical asset — its people.
"Very few business continuity plans focus on human resources, but when there is a fire in the building, HR will get the call," Petti says. "Emergency management requires the participation of every business function to varying degrees. The human resources business function plays a key role is developing and supporting all emergency plans, as well as the overall capability of the organization to respond and recover."
He cites two key findings from "The Ecology & Society Study" in London:
"Recovery cannot be effective if human behavior is not considered and accounted for…."

"Employees working at a diminished capacity cost companies over $250 billion per year."
Experts make two things clear: All businesses need a continuity plan, and HR must be involved from the ground floor.
"Every organization needs an emergency operations plan, because things don't always go right," Layne says. "Business continuity falls under the umbrella of emergency planning. They need to form an emergency management team that includes HR and include business continuity."
Petti is even more emphatic.
"If you haven't involved HR directly into your disaster planning and agreed on its role, how can you expect HR to respond decisively, effectively and appropriately?" he asks.
"All client engagements must now involve the HR organization."
What specific roles should HR perform? Petti makes these recommendations to his clients at Continuity Dynamics.
1. Immediately respond and take action. "Human resources has an immediate need to respond according to the plans as set forth and agreed upon by all parties in the role that has been defined for them," he says. "HR should have the authority to do what they need to do to get things done as a part of the overall process."
2. Account for all employees. Pursue all avenues to account for employees, and then report the findings to management. Contact family members as agreed upon in the protocol, maintaining control and staying calm.
3. Focus on employee well-being. "Provide a conduit for employees for reach out to the company through HR," Petti says. "Keep a record of HR activities involving employee outreach, provide a report to management regarding ongoing events and maintain employee contact, as necessary following the event. Let the employees know that HR is absolutely there for them."
4. Be the focal point for employee families. First, make sure you have all of the correct contact information, and then contact all families and employees as necessary during an event. Be calm and assuring, yet honest, about the status of the situation. You may be their key contact during an event.
"Have an updated emergency contact list," Layne adds. "Most are outdated. Keep it in a format that is easy to access. Include not just spouses but also children's names, phone numbers and addresses. The American Red Cross, FEMA and DHS have templates available."
5. Contact supply-chain partners. "Be prepared to be a key contact point for this communication," Petti says. "Assure them that the company has their best interests in mind."
Also be sure you have current contact information before a disaster occurs.
6. Provide for counseling resources. Make sure employees know that resources are available if needed. Encourage employees to provide feedback, and keep management in the loop.
7. Address financial needs. "If the company has agreed to make certain sums available, then this should be followed as planned," he says. "Ask employees and employee families to understand the confidentiality of policies in light of other employees' needs."
8. Provide for return to work. Determine when employees will be able to return to work, and communicate this information clearly. Be sensitive to the fact that some employees will retain their jobs while others may move on to other positions, inside or outside of the company.
9. Provide for injured employees. "Discuss options for succession planning if they cannot resume duties and someone else needs to take their place," Petti says. "Maintain a clear record of their status and if an incident that may have affected the company was a party to the injuries sustained by the employee."
10. Provide for families of deceased employees. "Be sensitive of any anniversary dates or memorials," he says. "Be consistent in your memorials, such as scholarships or charitable funds, for all employees so no one is slighted.Engage clerical personnel if necessary, and agreed by all parties. These resources should have been identified prior to an incident."
The most important thing any HR professional can do is insist on having a seat at the table during disaster and business continuity planning.
"You must understand what your business continuity involves," Petti says. "Disaster recovery is all about the people. You want to be involved in the planning ahead of time. Make sure you are part of the process and not left on the sidelines.
"HR executives' leadership in developing and supporting distinctive and effective company cultures puts them at the very center of new risk-management strategies."