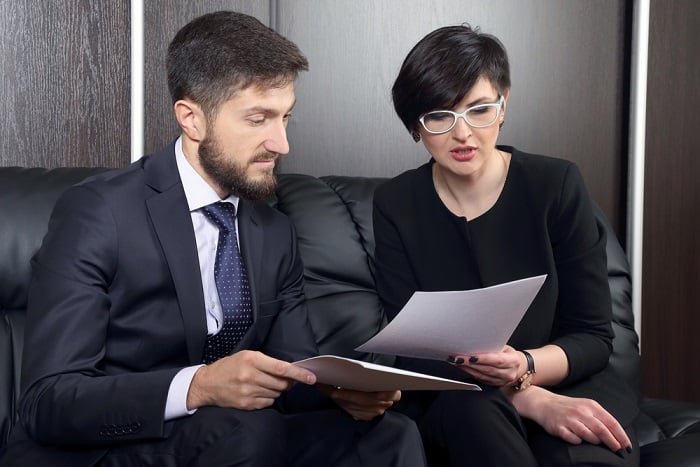 Whatever ultimately becomes of the Labor Department's fiduciary rule, its impact on how plan sponsors evaluate their advisors has already been felt.
According to Fidelity's 2017 Plan Sponsor Attitudes study, nearly four in 10 employers are actively looking for a new plan advisor.
"The stakes for plan advisors have been raised," said Jordan Burgess, head of specialist field sales for Fidelity Institutional Asset Management. "Clearly the DOL's rule has driven a significant level of focus on how sponsors evaluate advisors."
Fidelity is projecting that $1.3 trillion of the $4.9 trillion defined contribution market is "in motion," and will continue to be until 2020.
This year's report, the eighth installment of Fidelity's survey, shows a decline in sponsors' satisfaction with their plan advisors.
Of the more than 1,000 plans surveyed — some with Fidelity as record-keeper, some not — 65 percent of plan decision makers report being satisfied with their advisors.
That figure is down from 74 percent last year, though Burgess still regards the overall satisfaction rate as high.
In an interview with BenefitsPRO, Burgess said the drop in satisfaction levels, and the increase in sponsors actively looking for a new advisor, is explained by two factors: sponsors' awareness of the fiduciary rule and the role of specialist plan advisors.
"With the DOL rule coming, this year the specialist advisor mattered more than ever before," said Burgess, who describes specialists as those who derive at least 75 percent of their revenue from servicing defined contribution plans.
Fidelity's survey of sponsors does not break out which plans are served by specialist advisors.
But it does show that 70 percent of sponsors were approached by plan advisors last year; 55 percent of plan decision makers confirmed that recent solicitations from advisors are motivating potential changes.
Plan specialists are driving those solicitations, said Burgess, and in turn placing more scrutiny on the services delivered by non-specialist advisors.
"Specialists are ratcheting up the game on all advisors," he said. "Non-specialist advisors are being measured against a higher bar."
Leveraging the fiduciary rule
Half of surveyed sponsors expect the fiduciary rule to have a significant impact on how they manage their plan, according to Fidelity.
Another 35 percent report being less confident of their fiduciary responsibilities under the rule. And 60 percent cited the importance of plan advisors willing to assume formal fiduciary duties.
Sponsors say the top three likely actions they expect to take in light of the fiduciary rule are examinations of plan costs, replacing investment options, and hiring a plan fiduciary.
"Good specialist advisors are benchmarking record keeping costs annually to work those costs down," said Burgess. "They are also taking a hard look at investment menus, and searching for the best share classes."
This year's report shows a record pace of changes to plan design and investment menus.
In the past two years, 92 percent of sponsors have made changes to plan design, led by implementing automatic enrollment.
And 93 percent of sponsors have changed investment menus to drive better plan outcomes. Adding target-date funds, replacing underperforming funds, and adding index funds and lower-cost class shares of mutual funds were the top actions taken.
While nearly 30 percent of sponsors added an index fund, Burgess says lower-cost actively managed funds are also finding a place in contemporary investment menus.
Advisors' challenge: prove value
In one view of this year's results, plan specialists helped buoy sponsors' approval of plan advisors, even as more came under greater scrutiny.
The study shows that 37 percent of sponsors said concern over their fiduciary responsibilities was the top reason for hiring a plan advisor, more than any other reason and an all-time high in the survey's history.
Burgess says that fact is undoubtedly explained by the fiduciary rule. In bringing further scrutiny to plan advisors, Burgess says a lot of plan specialists have been able to prove their value to existing clients.
Still, gaps remain among plan specialists as to how thoroughly they are communicating their value to plans and participants.
Of the nearly 40 percent of sponsors who are actively seeking a new advisor, Burgess thinks some portion of those plans are getting top services, but that too often sponsors are not aware of it.
Burgess cited the experience of one plan specialist who recently lost a client. When the principal explained the services the new advisor was pledging to provide, they were in line with what had already been delivered.
"Documentation of services is not being communicated enough. The best advisors are keeping score, and coming up with better ways to communicate the value they are delivering," said Burgess. "But that can be a challenge even for good advisors."
Overall, the trends in this year's report bode well for sponsors and plan participants, thinks Burgess, who underscored the quality of record-keepers, asset managers, and plan advisors throughout the retirement industry.
"Plan sponsors are benefiting from a tremendous amount of transparency," said Burgess. "That is very healthy, and we think good for everybody."
Plan advisors may be the cohort most challenged by the further transparency in the defined contribution space.
"It puts a lot more pressure on plan advisors to prove the value of their services," said Burgess.