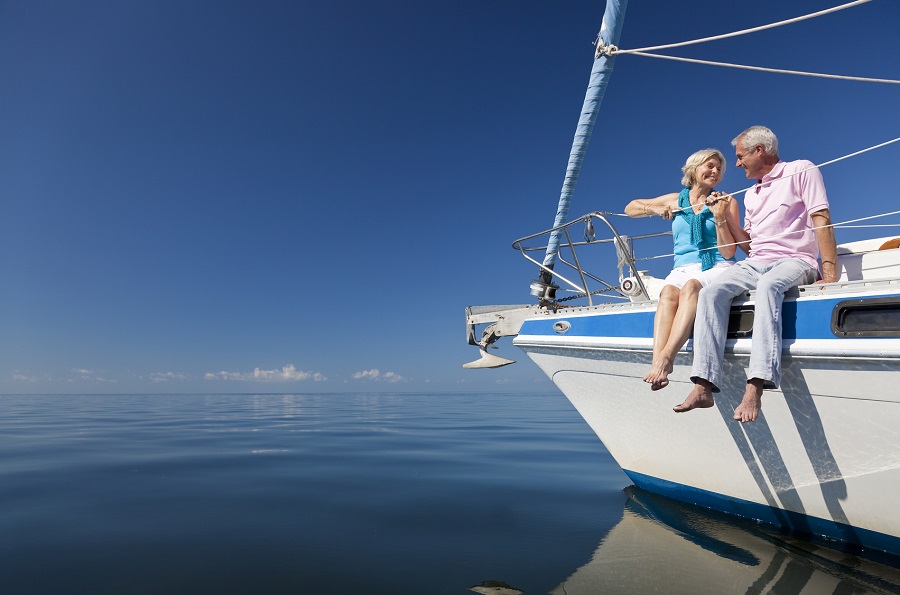 We all know there's a retirement crisis in this country.
Studies abound that indicate that Americans are having a tough time saving for retirement—and no wonder, with most workers living paycheck to paycheck.
It's tough to squeeze out retirement savings from a check that barely lasts till the next one comes in.
Yet a few dissonant voices claim that there's no retirement crisis—that people are doing just fine, thank you very much, nothing to see here, move along.
But that can be explained by the results of a study from the Economic Policy Institute, which points out that the "average" amount of retirement savings of Americans is skewed by the 1 percent.
CNBC reports that the disparity in savings between the 1 percent and the rest of us is so great that the ones at the bottom can't even dream about rising above their percentile.
In fact, the report cites the EPI study's figures indicating that "the top one percent of families had $1.08 million or more stashed away in 2013. That's 216 times the median working-age family (50th percentile), which had only $5,000 saved in 2013."
The report adds that families in the 90th percentile had $274,000 squirreled away—a whopping 55 times the total of the median American family.
And families in the 80th percentile had $116,000, or 23 times the median family.
EPI study researchers write, "Participation in retirement savings plans is highly unequal across income groups. In 2013, nearly nine in 10 families in the top income fifth had retirement account savings, compared with fewer than one in 10 families in the bottom income fifth." Now no matter how you look at it, those are not good odds for the families on the bottom.
One must remember that there's a big difference—literally—between a mean and a median. Or, as the report explains, the median retirement savings for all families in the U.S. is $5,000, and the median for families with some savings is $60,000.
But "[t]he large gap between mean retirement savings ($95,776) and median retirement savings ($5,000) indicates inequality—that the large account balances of families with the most savings are driving up the average for all families," the EPI report says.
The report also finds that retirement wealth simply hasn't grown quickly enough to keep up with the needs of an aging population and other changes—thanks in part to the shift to 401(k)s from defined benefit plans—and that Social Security is playing an expanding role in people's retirement income "due to benefit cuts passed in 1983 that are gradually taking effect."