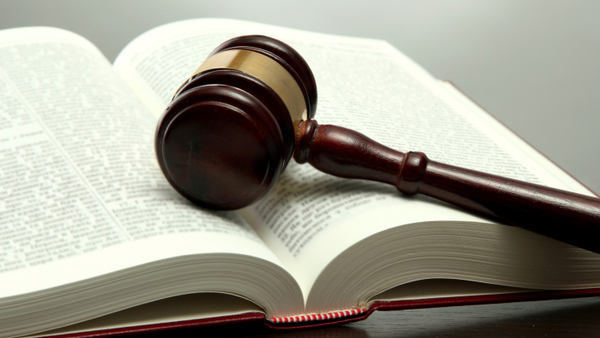 A lawsuit alleging the University of Pennsylvania mismanaged its $3.8 billion 403(b) defined contribution plan was dismissed in a federal court.
The decision represents the first victory for university plan sponsors.
Last year, a slew of lawsuits filed nationwide claim some of the most prominent institutions of higher learning are bilking retirement savers with costly investments, high recordkeeping fees, and cumbersome investment menus jammed with too many savings options.
Motions to dismiss claims against university plans have failed in several courts.
In dismissing the claim against Penn, Judge Gene Pratter, of the U.S. District Court for the Eastern District of Pennsylvania, relied on a 2011 ruling by the Third Circuit Court of Appeals in Renfro v. Unisys Corp., a 401(k) excessive-fee suit that was also dismissed.
In 2014, Penn's plan had 78 investment options offered through two recordkeepers, Vanguard and TIAA. Vanguard offered 48 funds, comprising $1.3 billion in participant savings, and TIAA offered 30 funds and annuities, totaling $2.5 billion.
Fees on the investments ranged from 4 to 87 basis points, according to court documents.
The plaintiffs in the Penn plan claimed the use of multiple recordkeepers led to unnecessarily high administration costs, an allegation made in other suits against university plans.
But Judge Pratter said there were "rational bundling reasons" to allow separate recordkeepers.
"Even if there were cheaper options available for recordkeeping fees, ERISA mandates that fiduciaries consider options besides cost," she wrote.
Moreover, the fee range on investments was "markedly lower" than the fees in the dismissed claim against Unisys' 401(k) plan.
'Broad array of needs and desires'
Plan sponsors in the private sector have been streamlining investment menus over the past decade.
That trend hasn't been adopted by the non-profit 403(b) plans currently being sued.
The Penn plan's 78 investment options is small compared to some. The Johns Hopkins and Duke plans–each are being sued–offered more than 400 options.
The Penn plan divided the investment options based on the varied needs among the more than 21,000 plan participants, said Judge Pratter.
Four tiers, ranging from the "do it for me" participant to the "self-directed" investor, were designed to address the diversity of university employees, which include cleaning crews, hockey coaches, and "renowned" Wharton School professors. "These individuals have different goals, risk tolerances, investment acumen and income," she noted in her ruling.
The high number of investments in the Penn plan did not constitute a fiduciary breach. In fact, Judge Pratter seemed to view the number as constructive for participants' needs.
"The touchstone of an effective ERISA defined contribution plan is if it offers participants meaningful choices about how to invest their retirement savings," wrote Pratter, quoting language in the law. "Such a duty to offer choice is more pronounced in plans as large as Penn's, which serves a broad array of needs and desires."
Asset-based recordkeeping fees passes court's fiduciary test
Participants in the Penn plan were charged an asset-based fee for recordkeeping costs, which were paid with revenue-sharing arrangements from the mutual funds.
The plaintiffs alleged that the asset-based fee model was a fiduciary breach, a claim that has become a staple in lawsuits brought under the Employee Retirement Income Security Act.
The argument holds that the cost to administer an account is the same no matter its size. Under the asset-based model, fees go up as assets grow over time. That creates unjustified revenue for service providers, according to the claims against Penn and other universities.
The plaintiffs argued that the Penn plan would have been better served with a flat, per-participant recordkeeping fee structure.
In her ruling, Judge Pratter turned that argument on its head. The asset-based model places the cost of recordkeeping disproportionately on higher-income savers, while the flat, per-participant model places more burden on lower-income savers with smaller accounts:
"In a flat fee system, a young individual with only a $10,000 balance would pay the same as an older individual who has invested longer with a $100,000 balance.
If there is a flat fee of $44, both parties would pay the same price, but a different percentage of their total account: the young investor would pay 0.44% of her account balance, while the older investor would pay 0.044% of the account balance.
However, if there is a fee of 0.08% of asset value, the young investor pays only $8, while the older investor pays $80. In both instances, the fees collected by the recordkeeper are the same but collected differently among plan beneficiaries."
Judge Pratter said plan sponsors are fiduciaries to every plan participant, regardless of how much money is in their accounts.
"It is not up to courts to second-guess how fiduciaries allocate that cost, only that the fiduciary discharge his duties with respect to a plan solely in the interest of the participants and beneficiaries as a whole," wrote Pratter, a George W. Bush appointee who received her law degree from Penn and is listed as an adjunct professor on the law school's website.
St. Louis-based Schlichter Bogard & Denton represented the plaintiffs in the Penn plan.
The firm has recovered tens of millions for plaintiffs in 401(k) plans, and is representing claimants in most of the 403(b) cases.
But it has not had its greatest success in the 3rd Circuit. Schlichter Bogard & Denton also represented plaintiffs in Renfro v. Unisys Corp.
In a statement, Jerry Schlichter, founding partner of the firm, said the plaintiffs would appeal the decision in the Penn case.
"We continue to believe, as many courts, including the Supreme Court, have determined, that it is a fiduciary breach to have retail funds in a billion dollar plan when lower cost funds are available, and that imprudent funds must be removed from a plan," said Schlichter.