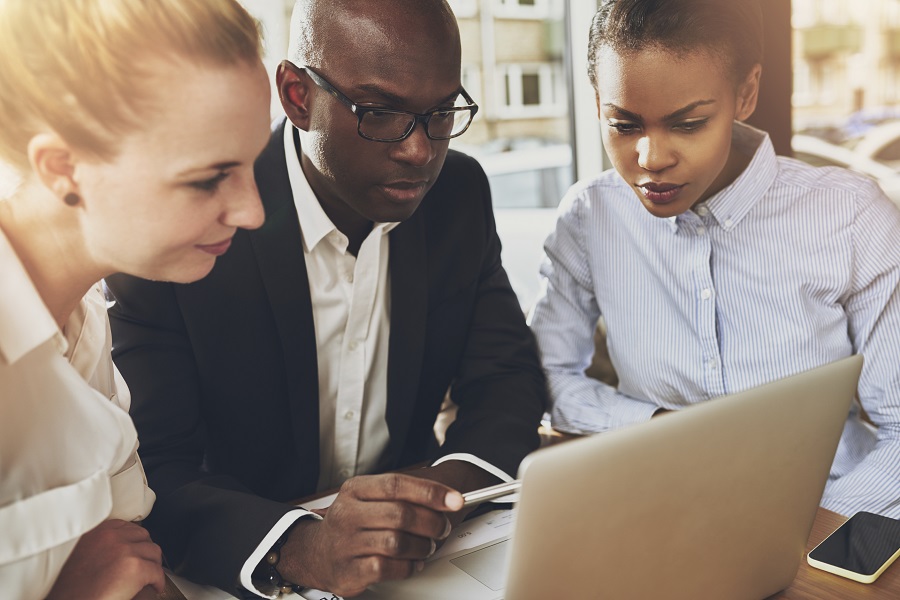 Open enrollment season is just around the corner, which means you're most likely on communication overdrive.
While you're helping clients think through how to discuss available benefits options and making sure they have everything they need for a smooth enrollment season, consider this: You may be missing an important way to help boost employee engagement and enrollment.
Tailoring messaging based on employee preferences
Persona-based decision support tools are the newest enrollment tools available to help employers communicate with employees about voluntary insurance benefits options.
While your clients may be using decision support tools already, persona-based decision support tools go one step further by layering in a way to provide employees with tailored messaging.
This aspect is important for voluntary benefits enrollments specifically, as it can make learning about new insurance more approachable.
To start, an employee is asked a few simple questions to focus in on his or her specific "persona." Each persona was determined by a person's engagement level in the purchasing process and other motivators, and is used to deliver information in a way that is best suited for their buying preferences.
This translates to a variety of personalized communications to help employees better understand their benefits options and ultimately drive enrollment.
Finding the right client fit
When looking for clients that would be a good fit for using persona-based decision support tools, we focused on employers who want to start offering voluntary products or that struggle with their existing voluntary benefits.
Also, identifying employers that pay close attention to leading-edge products and services can help you pinpoint ideal candidates that will be most receptive to this kind of technology advancement.
In addition, employers that are looking for more insight on employee motivators and preferences may find additional value from persona-based decision support tools.
This is because some of the new tools in the market include reports that allow employers to aggregate employee data.
These reports may break down persona types within an organization, and provide insightful recommendations on how to communicate with them. This can help employers sell through the value of their entire benefits portfolio.
Starting the conversation
Once you've identified the clients that would benefit from and respond well to persona-based decision support tools, there's an easy way to kick off the conversation.
Often, the best way to do this is by asking basic questions. For example, "Are you looking for ways to drive better employee understanding and satisfaction with the benefits you offer?" can start the conversation about the value of these tools.
This segues the conversation easily into the many reasons persona-based decision support tools are the latest and greatest for engaging employees' attention toward the benefits employers offer.
It's also important to note to clients that while voluntary benefits are key to helping employees bridge any gaps they have in coverage, enrollment is often low for employees who don't understand what they're signing up for.
Not all employees have the same benefits needs, whether it's due to lifestyle, age or personal buying preference, but assigning employees to a persona can help ensure benefits information is presented in a way that makes sense to them.
This enrollment season, look to persona-based decision support tools to help your clients better provide their employees with the voluntary benefits they need.
Kevin McNamara is a senior enrollment specialist at Standard Insurance Company.