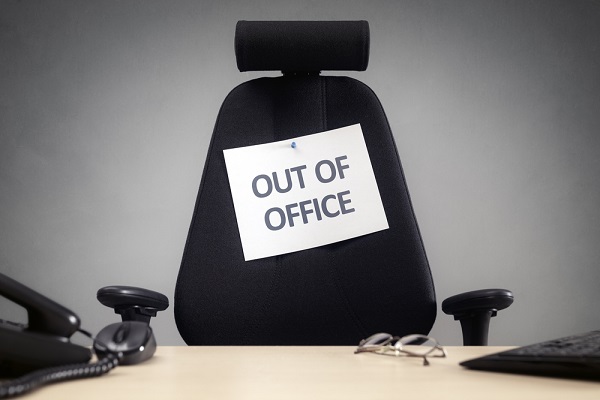 As many as 10 percent of U.S. employees who miss work due to on-the-job stress may be absent from work for 21 days or more a month. Almost another quarter may not show up on the job due to stress for as many as 20 days a month.
This is among the highlights of Mind the Workplace, an in-depth survey of thousands of U.S. workers across all industries by Mental Health America (formerly the National Mental Health Association). The survey queried respondents on a wide range of factors related to their work environments, and found that, despite the ongoing bullish economy, employers are doing little to improve morale at work.
Related: 6 key factors of workplace happiness
The absenteeism numbers were particularly disturbing. Although the majority of respondents said they either never or rarely missed work due to stress, fully a third reported that they stayed away from work from two to 30 days each month because the environment was so stressful.
Of those who missed work due to stress, 35 percent said they missed three to five days a month, and 38 percent said they missed six days or more. A shocking 14 percent said they stayed away for between 21 and 30-plus days.
When asked whether work frustration or stress resulted in "unhealthy behaviors such as drinking or crying frequently," the percentages revealed a deeper level of unhappiness. Twice as many respondents said they sometimes, often or always engaged in such behaviors as respondents who said the rarely or never did so.
The price for permitting such a work environment is staggering. The association estimates that it costs employers $500 billion in lost productivity annually.
"It isn't just the financial losses that matter," said Mental Health America President and CEO Paul Gionfriddo. "Overstressed and unhealthy employees contribute to unhappy workplaces. This means that the indirect effects on everyone else – the people who dread coming to work – may not show up in the calculated productivity losses, but contribute to them nevertheless."
The study was jam-packed with what Gionfriddo understatedly termed "eye-opening results." Among them:
Two-thirds said they worked in an environment that was hostile or unhelpful

Two-thirds said they didn't often trust their coworkers to support them at work

Two-thirds said their supervisor would not generally be supportive if they were having trouble at work

More than eight in 10 said their employers didn't deal appropriately with slacking coworkers

More than eight in 10 said the stress at work directly caused stress with family and friend relationships

More than seven in 10 admitted they bad-mouth their employer outside of work
Not surprisingly, the survey found that nearly three-quarters of all employees are either actively seeking a new job or are thinking about doing so. And turnover is not only expensive but represents another productivity killer.
According to the study, "Voluntary and involuntary turnover rates have direct and indirect costs for companies. The cost of replacing one employee is estimated to be about 20 percent of their salary, but can increase to 50 percent for various positions. Organizations must invest in replacement costs such as vacancy advertisement, screening applications, testing and interviewing, etc. Additionally, there are costs associated with orienting and training new employees.
"High turnover rates cause a decline in workplace productivity, as they demand a shift in the distribution of work while new hires are recruited and trained," the study continued.
On a brighter, proven strategies exist for turning around low engagement numbers and improving workplace environments to promote better attitudes among employees and relieve stress.
"Perceptions about one's contribution to the workplace, and the recognition (or lack thereof ) they receive, has a huge impact on their level of engagement. Within every industry and organization, its leadership can begin to identify where the disconnect lies, and implement practices and policies that may address them," the study concluded.