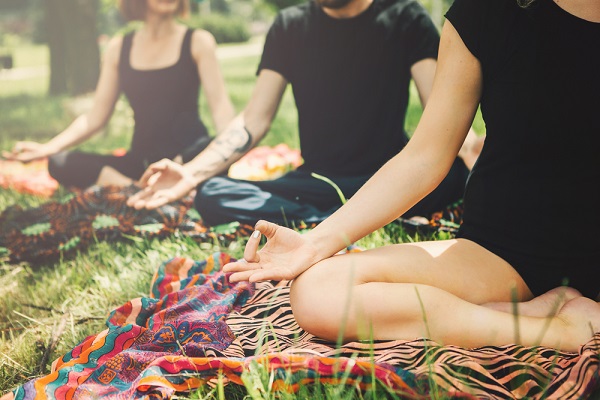 Workplace well-being programs, it seems, have never been more popular. From technology advances (especially those in the wearable tech space) to increased corporate interest to more media coverage, workplace well-being programs are on everyone's minds these days.
It's also trend season—which means you'll start seeing more posts and articles predicting what to expect in the well-being industry in the year ahead. Since we work in this space, Here are five key trends we're noticing as we cast our gaze into 2018.
1. Personalization plus!
Fact: Employees are looking for personalization in their corporate well-being programs. And companies are getting smarter about using digital platforms, apps and wearable devices to meet employees' preferences to have personalized experiences for their well-being—whether they're in the office, working remotely or on-the-go.
We're starting to see companies use all the well-being data they're capturing via this technology to more readily design experiences for employees that match their preferences and needs. What does this look like? Typically, recommended well-being content, specific program offerings, and fine-tuned offerings based on employee interest top the list.
All this focus on personalization will help increase well-being program effectiveness and adoption rates and support the awareness and communications issues currently at hand—one of the main barriers to adoption for employer well-being programs today is simply a lack of knowledge that such a program exists.
Looking ahead to 2018, I don't see technology replacing the live, human element of workplace well-being (think classes and health coaching). Rather it will enable connections that weren't otherwise possible (like linking colleagues with similar health goals and interests around the globe to build camaraderie and support one another's progress).
2. Tackling workplace stress
Over the last few years, we've heard quite a bit about the compounding effects of stress on today's employees—and their employers. In fact, the World Health Organization (WHO) has noted stress the health epidemic of the 21st century. One recent study found that work-related stress costs U.S. businesses $30 billion a year in lost workdays (some estimate it being $300 billion!).
In response, many companies are turning to meditation and mindfulness for help. And they're finding mindfulness can boost creativity and sharpen focus—two things that employers are eager to retain in the "always-on" age.
Others are looking more closely at on-site fitness centers, which can facilitate everything from creative fitness classes (like hula hooping, ballet barre and kangoo jumps) to five-minute energy breaks that can keep employees refreshed and less stressed throughout the day.
3. Napping in the workplace?
Once considered laughable, workplace napping is now a concept many employers are embracing as a way to give employees a break and boost productivity during the workday.
And for good reason. Sleep deprivation is a serious issue. One RAND study estimates sleep deprivation costs U.S. employers roughly $411 billion annually. As a result, employers are taking notice and looking for creative ways to support their employees.
In the year ahead, I think we'll see more employers tackling sleep deprivation head-on through sleep awareness and education programs, as well as incentive programs that track employees' sleep and provide points towards rewards for achieving set sleep goals. And yes, we'll see those nap rooms pop up, too!
4. Vending machines make a comeback
Another onsite well-being offering that I see resurging in 2018: vending machines. But, we're not talking about your Father's vending machines. The vending machines of 2018 will include healthy options.
We're also seeing this in the consumer space with CVS experimenting with machines that are filled with vitamins and healthy snacks. Expect to see vending machines pop up in an office near you soon (if they haven't already!).
5. The standing desk boom
2018 will be the year standing desks really make inroads in corporate well-being programs. Given the lifestyle of today's average office worker—sitting all day with minimal breaks—"sitting" has been labeled as worse than smoking. As a result, employers are looking to help employees get a little more movement in their day.
Research from the Society for Human Resource Management (SHRM) has called the standing desk the fastest growing employee benefit in the U.S. An added bonus for employers? These offerings are easy to implement and are exactly the types of perks that younger, health-minded workers are looking for when they walk through an office during the interview process.