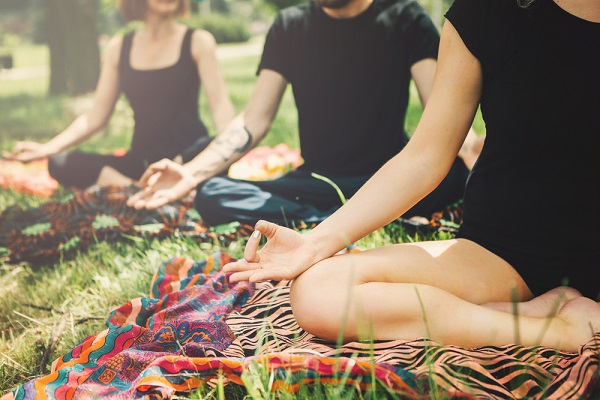 While a majority of employers say their culture focuses on improving overall well-being, too many of their workers aren't aware of all of the organization's benefits to help them – or they're just not motivated enough to do anything about it, according to LifeWorks' report, "Are we doing enough for employees? A look at wellness benefits."
LifeWorks surveyed 500 hiring professionals and employers and found the more popular well-being benefits are health insurance, flexible scheduling and free food and snacks. However, less-utilized benefits include employee assistance programs, wellness programs and mindfulness training.
The top reasons why employees don't use these additional wellness benefits include: they are unaware of the benefits; they don't understand how to use the benefits; they don't have time to use them; they have no interest in addressing their own well-being; or they don't feel supported by their peers.
"Wellness benefits are becoming more popular, but a lot of companies struggle with low utilization rates," the authors write. "While offering benefits is a great start, you're setting your staff up to fail if you're not properly educating them on why and how they should use their benefits."
LifeWorks recommends that employers don't just distribute employee handbooks and send emails about their well-being benefits – they need to get much more creative and interactive. For example, employers can conduct scavenger hunts that get employees to seek out information about the benefits offered through the organization's online portal. Employers can also set up information stations throughout the office. Make it fun and interactive so everyone works together, and consider offering prizes to those who complete it the fastest.
"Another problem that stops employees from making really important changes is a lack of accountability," the authors write. "Start employee resource groups so people with similar goals can meet regularly and hold each other accountable. This ensures everyone stays dedicated to adopting healthier habits."
Employers should encourage their workers to create their own wellness plans, with company-provided health journals so they can log activities, track their progress with wellness challenges, and add new goals. Managers might also want to hold weekly check-ins with their teams to determine how they're sticking to their personal plan and whether they need help reaching their goals.
"The trick is determining how to build a culture of well-being and how to encourage your employees to take personal responsibility for their health," the authors write.
Employers should remember the three E's – educate, engage, and encourage. They need to build a comprehensive communications plan explaining the benefits that are available, how to access them and why they're vital to workers. Employers should then train all levels of leadership on how to engage the entire staff with their benefits and any wellness programs on a regular basis.
The real trick is keeping up with the encouragement – employers should continue to find ways to support and inspire everyone so they reach their wellness goals.
"This isn't a set-it-and-forget-it strategy," the authors write. "Be consistent and get your staff excited. Plan follow-ups, develop new awareness campaigns, start fun challenges, and always remind your staff that they come first."