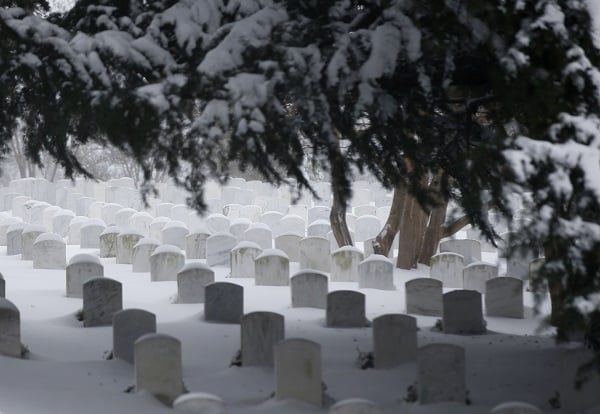 Many Americans choose early retirement and claim Social Security as soon as possible.
Social Security eligibility begins at age 62, and approximately 31% of all Americans begin claiming Social Security in their first month of eligibility, with men and women doing so at similar rates.
A new National Bureau of Economic Research paper examines whether age 62 is associated with a change in aggregate mortality.
Related: 10 questions to ask yourself before early retirement
The paper looks at mortality data from the National Center for Health Statistics' Multiple Cause of Death that covers the entire U.S. population and includes exact dates of birth and death, and finds a "robust" 2% increase in male mortality immediately after age 62.
According to the paper, the change in female mortality is smaller and "imprecisely estimated."
The paper's analysis then suggests that the increase in male mortality is connected to retirement from the labor force and associated lifestyle changes.
"Claiming Social Security is not an isolated event; many other changes commonly occur at the same time," the paper states.
The paper identifies three lifestyle changes in particular that can also occur at the time of claiming Social Security.
First, the paper notes that individuals frequently stop working or reduce work levels at this time. Looking at Health and Retirement Study data, the paper finds that the increase in claiming Social Security leads to an immediate increase in retirement. According to the paper, approximately one-tenth of males retire from the labor force in the month they turn 62.
Second, according to the paper, health insurance status can change as – upon stopping employment – employer-sponsored health insurance ceases or is more expensive under continuing-coverage mandates. And, as the paper notes, Medicare is unavailable until age 65.
Third, income can change at age 62 due to the arrival of Social Security income and the reduction in earnings.
"Each change potentially has detrimental health consequences," the paper states.
Those claiming Social Security upon reaching 62 also differ from later claimants in terms of their socioeconomic and health characteristics, according to the paper.
"Those claiming at 62 are more likely to report being in poor health and retiring due to health-related reasons," the paper states. "They are more likely to report having worked in a job that required physical activity, and less likely to have had a job involving stress much of the time."
The paper notes that these characteristics may limit the generalizability of its findings to the rest of the population.
However, the paper also notes that "age-62 claimants represent approximately one-third of the U.S. population and a higher fraction of Social-Security-covered workers, so understanding their immediate health effects is important in its own right."