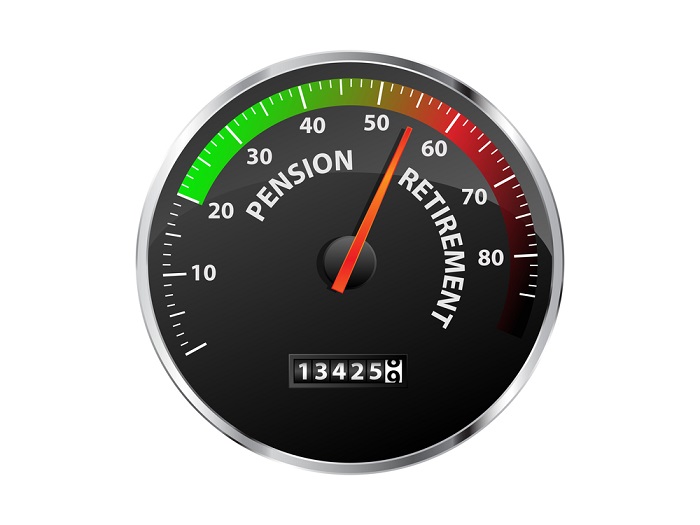 Changes in retirement plans are ongoing as employers seek to circumvent such problems as underfunded pensions or avoid them by terminating defined benefit plans and replacing them with defined contribution plans.
Related: Flailing multiemployer pension plans need 'billions' of dollars in cash
Here's a look at four recent changes that will affect thousands of workers:
4. Judge rules Baltimore violated pension contract.
In 2010, the city of Baltimore, Maryland, overhauled pension benefits for its police and firefighters. Now a judge has told the city that it violated the contract by doing so.
Chief Investment Officer reports that a circuit judge has ruled that former Baltimore mayor Stephanie Rawlings-Blake and the Baltimore city council unlawfully broke their contract with police officers, firefighters and retirees when they passed a pension overhaul plan in 2010 that cut retirees' pension benefits.
Rawlings-Blake said in 2010 that the plan would cut the city's costs by a minimum of $64 million a year and head off a fiscal crisis.
Needless to say, the police and firefighter unions didn't like the idea, which meant that firefighters and police had to increase their pension fund contributions—now amounting to 10 percent of their salaries.
Many were told that instead of being able to retire after 20 years of service, they'd have to stick it out for 25 years to get a pension—and retirees lost a so-called "variable benefit"—an annual increase tied to the stock market. In addition the youngest retirees got no annual increase through the variable benefit, and older retirees only got a 1 percent or 2 percent annual increase.
The unions sued, alleging that the ordinance that modified the contract was federally unconstitutional; the judge has agreed, writing, "The court finds that, by enacting ordinance 10-306, the city retrospectively, and therefore unlawfully, withdrew from plaintiffs Houser, Williams and Sledgeski their rights to the variable benefit feature of the plan as it stood prior to the ordinance. By enacting ordinance 10-306, the City breached its contract."
While the judge didn't specify damages for the city to pay, an actuary has estimated that it could be liable for as much as $57 million in payments. The city has set aside $23.4 million in case it loses the suit.
The litigation is ongoing.
3. Alcoa freezes DB plans.
Pittsburgh's Alcoa, Inc. has announced that it will freeze its defined benefit plans for its U.S. and Canadian salaried employees, effective Jan. 1, 2021, at which point the 800 salaried employees in both countries will cease accruing retirement benefits under the plans.
Pensions & Investments reports that in addition to freezing its DB plans, it will move those employees to country-specific defined contribution plans. It will also contribute 3 percent of affected participants' eligible earnings to their DC plans in addition to its existing employer savings match.
In addition, in its earnings statement, Alcoa said it also expects to make discretionary and required contributions of approximately $300 million, combined, to the U.S. and Canada DB plans in 2018. It also intends to make annuity purchases to lower risk and cost while maintaining minimum required contribution levels in connection with the discretionary contributions. The company expects these actions to cut its net pension liability by $35 million and record noncash, nonoperating income of about $20 million in the first quarter of 2018.
Those already collecting benefits under the pension plans, as well as those currently covered by collective bargaining agreements, will not be affected by the changes.
2. Arconic to freeze DB plans, move to 401(k).
Arconic, which was formed when Alcoa split into two companies on Nov. 1, 2016, also will freeze its DB plans for all 7,900 of its U.S.-based salaried and non-bargained hourly employees, effective April 1.
According to Pensions & Investments, Arconic will automatically contribute 3 percent of affected employees' eligible compensation to the applicable 401(k) plan, as well as match their contributions up to 6 percent of eligible compensation; that's the same arrangement as for new employees.
In addition, Arconic will provide affected employees with an additional transition contribution of 3 percent of eligible compensation for the remaining nine months of 2018.
The Quad City Times reports that new hires have been under a different retirement plan since the then Alcoa eliminated its DB pension plan in 2006; as of March 1 of that year, new U.S. salaried employees have received a 401(k) instead. That change did not impact existing Alcoa employees or retirees.
As a result of the new freeze, the report says, Arconic said its liabilities should decrease about $140 million in the first quarter as a result of the reduction of future benefits. It also said its pretax pension-related expense will decrease by about $50 million for 2018.
The freeze will not impact retirees already collecting benefits or former employees with vested benefits.
1. GE tries to cope with $31 billion in underfunding.
GE's pension fund is underfunded to the tune of $31 billion, which is the largest pension deficit among S&P 500 companies.
According to a Money report citing Dow Jones S&P Indices, that's $11 billion worse than the next closest company, according to Dow Jones S&P Indices. The $31 billion, says the report, is from year end 2016, the most recent information available.
The shortfall will affect some 600,000 current and former employees who rely on GE for their retirement benefits. Other signs of the company's financial woes include a stock price that closed below $17 for the first time in six years and a cut in dividends for only the second time since the Great Depression.
Under current CEO John Flannery, the company plans to borrow $6 billion in 2018 to cover mandatory pension payments through 2020. But the tragedy is that under former CEO Jeffrey Immelt, not only did the company have a pension surplus of $14.6 billion—in 2001, when Immelt replaced Jack Welch—but it turned its attention to sinking money into mergers and acquisitions instead of funding its pension plan.
And although the plan was running a $7 billion deficit by the end of 2008, Immelt then turned to stock buybacks, with the company spending around $40 billion between 2010 and 2016 to buy its own stock.
In 2011, it closed its pension plan to new workers, but now that GE is considering breaking itself up, those massive liabilities could make it impossible for it to do so.