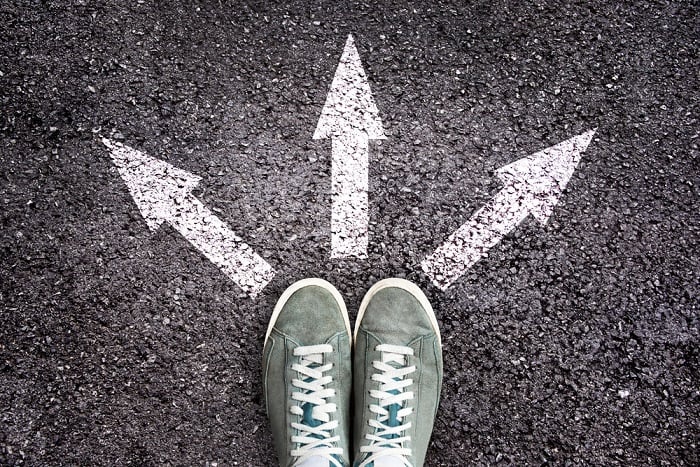 Millennials have different ideas about retirement, longevity and their finances at the end of life than other generations.
But that doesn't mean they think about those things all that much, nor realistically. In fact, they're not thinking about their future much at all.
So finds a survey from Aperion Care, which asked millennials about such futuristic questions as how long they expect to live, whether they think they'll have longer lifespans than their parents and how they're doing on saving for retirement.
Bear in mind, as the survey report notes, this generation (currently aged 21 to 37) grew up with the 9/11 attacks, the Great Recession, school shootings and the Gulf War, as well as the election of the first African-American president Barack Obama, in a society that offers a very child-centric environment, not to mention the rise of social media.
While the study finds them to be idealistic, many of their notions about the future could leave them exposed to a rude awakening.
Millennials on retirement preparation
For instance, 60 percent expect to be in "average" financial shape when they die, and 56 percent aren't all that concerned, if at all, about being a burden to people as they age, yet 55 percent say they'll be about the same or worse off financially as their parents when they die.
They also see themselves dying somewhere other than a nursing home — see the snippet from Aperion's infographic (click to enlarge):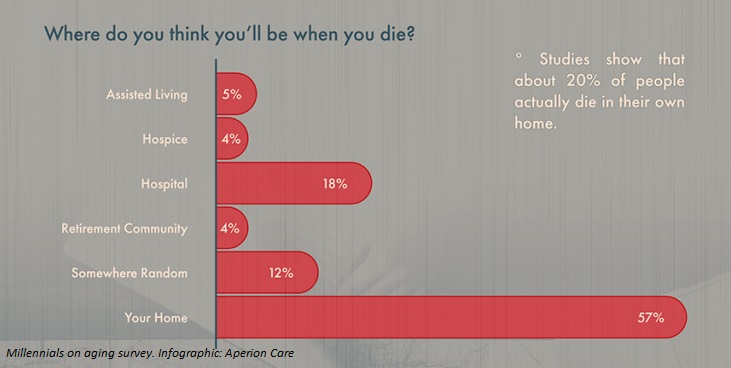 Most (58 percent) are already saving for retirement, with 84 percent of savers having accumulated less than $50,000 (what's scary is that 53 percent of boomers have less than $50,000 saved, too) — see the snippet from Asperion's infographic (click to enlarge):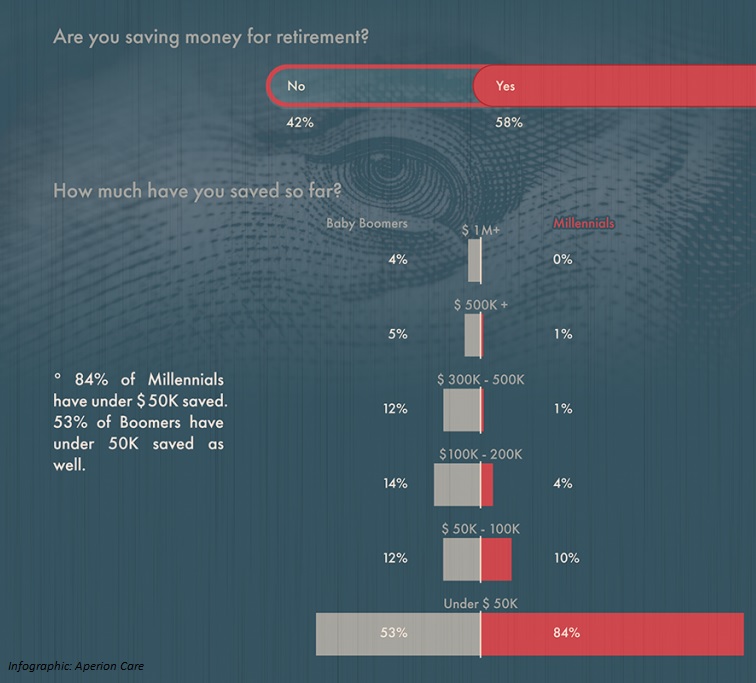 But besides that, here's the really scary part: 34 percent of millennials think they'll be able to get by—comfortably, no less—on less than $200,000 in retirement.
The reality, according to AARP, is that to be able to live off of $40,000 a year in retirement, a worker needs to save about $1.18 million for a 30-year retirement.
And despite that woefully naïve expectation, millennials have even more: Not only do 85 percent expect to own a home, despite loads of student debt and low-paying jobs, 58 percent also plan to help out their kids with college tuition and 40 percent think they'll retire younger than their parents did.
A mixed outlook on the future
Indicating a very mixed outlook, despite all those financially ambitious—if unrealistic—goals, 79 percent expect to live through another major economic depression and 51 percent think that global warming will become irreversible.
And in a sad commentary on both the state of the world and the state of millennials' minds, they believe that universal health care in the U.S. is less likely than the advent of World War III, with 44 percent predicting that the former is likely or very likely compared with 60 percent who say the latter is likely or very likely.