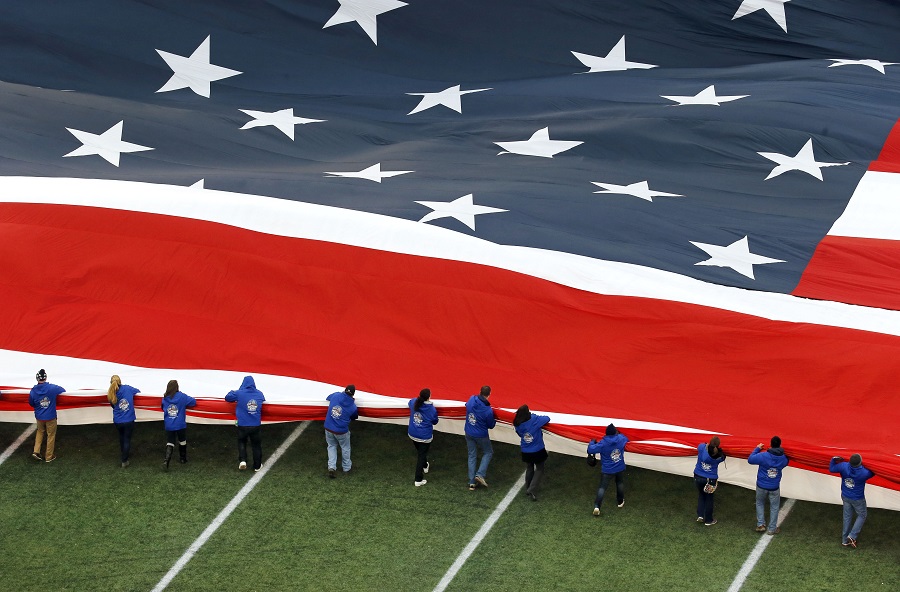 Nope, the players still haven't made it to the end zone when it comes to pension funding.
The Society of Actuaries, which last year took a look at the NFL's funded status, reports that while the funding level has improved, it's still not in the clear, despite an improvement of 5 percent.
It now stands at 78 percent, which, while better than last year's 73 percent, still hasn't come up to the multiemployer industry average of 85 percent.
Analysis of data available at the end of April 2016—the latest available—indicates that the plan was 78 percent funded, with $2.0 billion in assets, against projected benefit liabilities of $2.6 billion.
That leaves the plan's funding with a shortfall of $600 million. (Last year's analysis was based on 2015 data, the most recent available at the time.)
While the plan is showing steady—if not proportional—progress in funding (it was only 55 percent funded in 2014), it is still coming up short.
Still, the NBA pension plan is doing even worse, funded at just 61 percent.
And both should be jealous when considering the status of both the NHL pension plan and MLB pension plan. Both top the industry average, with the MLB plan funded at 90 percent, but the NHL's plan is doing really well, funded at 135 percent.
And although retiring and collecting a pension isn't likely to be top of mind for most of the players in this year's Super Bowl, E*TRADE Financial Corp. intends to bring it front and center for viewers, with commercials featuring aging cheerleaders still working on the 50-yard-line.
Some might not consider cheering in the so-called "Big Game Silver Squad" (so-called for their silver hair) their top objective in retirement, but E*TRADE's point is, according to Lea Stendahl, chief marketing officer for E*TRADE Financial, that Americans need to "take more control of their retirement destiny so they can enjoy the golden years in whatever way they choose—be that pursuing a second act, continuing their career, traveling the world, or auditioning for a legendary cheer squad such as ours."
Whether performing as part of a gerontological cheering squad actually fits into someone's idea of a dream retirement or seems more like a nightmare, the company points out that close to 90 percent of investors worry that they haven't saved enough for retirement; a third of Americans have no retirement savings; and close to 70 percent think they could be doing better financially.
In fact, a TD Ameritrade study finds that most know more about the cost of their streaming services than they do about the fees they pay on retirement accounts, so they're probably right about that last.
Although new tools, education and products have helped to provide workers with more options for retirement investing, it's still not what most people would think of as a level playing field. Even the players in the NFL should recognize that.