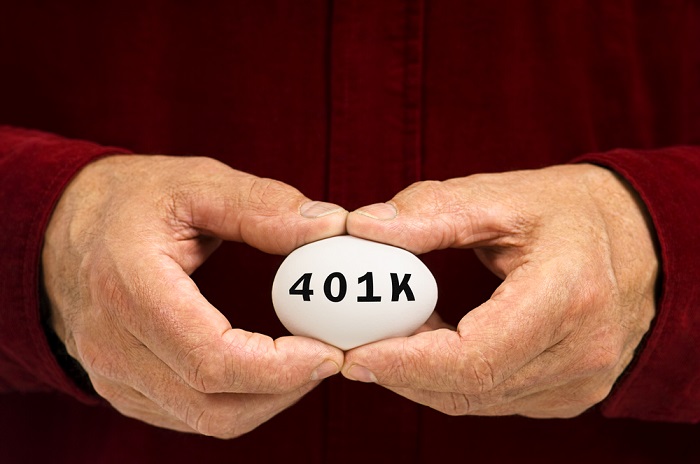 The surging equity markets of 2017 have translated into a big bump in defined contribution participants who feel they are on track to retire comfortably.
About 60 percent of savers in employer-sponsored DC plans say they expect to retire with the lifestyle they want, according to BlackRock's annual DC Pulse Survey.
That reported confidence represents a 17-percent increase from 2016's findings, when only half of participants said they expect to retire comfortably. Overall, 90 percent of 1,000 plan participants surveyed by BlackRock say they are at least somewhat confident in their overall finances.
Without question, the bull market in equities, now in its ninth year, is making participants bullish on their retirement prospects. BlackRock found that recent market returns are driving participant confidence more than any other factor.
But their mounting confidence raises questions as to whether participants have developed irrational expectations for market returns, and whether those expectations are deterring them from adopting better savings habits, the study notes.
Savers across demographics saw 401(k) balances spike in 2017. Younger workers saw average gains of 43 percent in their balances, and those closer to retirement age saw an average increase of 20 percent, according to analysis by the Employee Benefits Research Institute.
So far, 2018 has proven to be a departure from last year, as equity markets have experienced one correction so far, and some analysts are predicting a bear market in fixed income.
"It remains to be seen if recent volatility has shaken participant confidence, but for the most part DC plan balances have retained the benefits of a multi-year bull market," said Anne Ackerley, head of BlackRock's U.S. and Defined Contribution Group, in a statement.
"Nevertheless, confidence can be empowering, and now is a perfect time to build on that confidence through action that can help keep participants on track regardless of the market cycle, such as increasing savings or building a retirement income strategy," she added.
Employers remain concerned, as more make moves to improve plan design
BlackRock surveyed more than 200 sponsors with at least $300 million in assets in their savings plans.
While savers are reveling in the gains reflected in their account balances, their employers are increasingly concerned over the retirement readiness of their workforce.
Despite the bull market, more sponsors are worried substantial portions of their workers will be forced to delay retirement due to inadequate savings. BlackRock found that 54 percent of sponsors said at least half of their workforce will have to delay retirement; and 20 percent report that at least 90 percent of their workers will have to delay retirement due to savings shortfalls.
Sponsors' unease with retirement preparedness is spiking, right along with equity markets. In last year's survey, only 34 percent of sponsors said they expect half of their workforce will have to delay retirement.
Heightened awareness of saving shortfalls is forcing sponsors to improve plan design features, BlackRock found. More than half of sponsors have implemented design changes in the past two years to accelerate savings rates.
Raising the default contribution rate was the most common adjustment. Sponsors are also changing qualified default investments, increasing company matches, and making automatic escalation an opt-out, instead of opt-in feature.
Other sponsors are rethinking investment menus, with 30 percent saying they considered changing target date fund providers in the past two years. Fund performance and the desire to reduce fees were cited as the top two reasons for changing investment providers.
Employers, participants concerned over retirement decumulation strategies
Even as confidence for a secure retirement has increased, participants report widespread concerns over understanding their income needs in retirement and developing strategies to safely spend down their savings.
Overall, participants are craving guidance from sponsors. More than nine in 10 say their accounts should include estimates on annual dollar amounts they can spend down, and projections on the monthly income their savings will generate in retirement.
Sponsors too share the anxiety over decumulation strategies, and more are now assuming responsibility for giving their workers more guidance. Almost 90 percent of employers say they feel responsible for supporting retirement spending needs, up from just 60 percent in 2015.
To that end, sponsors are overwhelmingly encouraging participants to keep money in plan after they retire. More than eight in 10 sponsors have taken some action to motivate money to stay put. Offering income investments, like annuities, and providing guidelines on withdrawal rates are among the measures sponsors are taking.
The sponsors in BlackRock's survey expect about half of participants to keep money in plan for at least some of their retirement. Sponsors are recommending participants stay in target-date funds more often than they recommend managed accounts or annuities.
But traditional TDFs may not be able to satisfy participants' retirement spending needs. While many sponsors are encouraging money to stay in TDFs, the overwhelming number of sponsors say they don't yet offer an investment option purely designed to address retirees' spending needs.
BlackRock's survey suggests more sponsors will need to re-tool their TDF offerings to include a decumulation option for retirees.
"Plan sponsors increasingly can deploy TDFs to help individuals spend their retirement savings in ways that make most sense given market conditions, actual spending needs, and anticipated longevity," said Ms. Ackerley. "This approach merits a close look by any plan sponsor who wants to provide participants greater comfort that spending will not overwhelm savings over time – and that a lifetime of saving will yield the lifestyle they truly want in retirement."