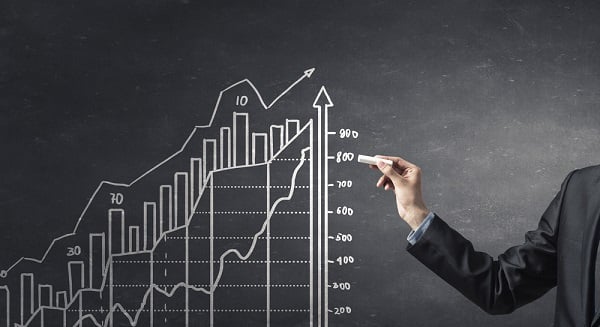 Due to a number of actions on the federal level impacting the individual market for health insurance, every state is at risk of significant cumulative premium increases in 2019-2021 – but fixes are possible, according to Covered California's report, "Major Indicators of Individual Market Stability Highlight High Premium Increases for States in Coming Years."
Premium increases in the individual markets will likely range from 12 to 32 percent in 2019, and cumulative increases from 2019-2021 will range from 35 percent to more than 90 percent, according to the report.
The hikes are due mainly to "federal uncertainty" in the individual market, which have been exacerbated by recent decisions made at the national level, such as the removal of the federal penalty for being uninsured; the introduction of association health plans and short-term, limited-duration plans that could promote higher costs and the siphoning of healthy consumers; and the potential of continued under-investment in marketing and outreach to consumers eligible for coverage in those states that rely on federal marketplace.
Related: Employers tell Trump they need a strong individual health market
Increases are on average more than double the rate of medical inflation as a result of healthier consumers leaving the individual market, according to the report.
"Several policy actions at the federal or state level that could ease the uncertainty in the market, provide stability and mitigate the impacts of any rate changes," the authors write. "These policy actions include instituting an invisible high-risk pool or reinsurance program, directly funding cost-sharing reduction subsidies, providing additional subsidies to consumers to purchase insurance, increasing marketing and outreach investments, and introducing state-level policies."
Just as the potential premium increases are subject to wide state-level variation, the potential impacts of different stabilization policies will vary by state, according to the report. A federally funded, state-based invisible high-risk pool or reinsurance program would reduce premiums in 2019 between 10 and 20 percent.
Other policies that could reduce premiums include the moratorium on the health insurance tax for 2019 (which is projected to reduce premiums in 2019 by 1 to 3 percent), and enhanced marketing and outreach (which is projected to reduce premiums between 6 and 8 percent over three years).
"Federal and state action is needed to ensure the existence of healthy, stable markets," the authors write. "The issues affecting markets are multi-faceted and vary across states, and policymakers should consider a mix of policy options that, in combination, can achieve the goal of ensuring that individuals have access to quality, affordable choice of coverage."
Policymakers must also ensure that they are balancing consideration of other goals, including managing health care costs and ensuring that consumers continue to receive protections that are universally agreed upon, such as guaranteed issue and prohibition of lifetime limits, the authors add.
The report's analysis, sponsored by Covered California, was informed by actuaries, economists and Milliman, which developed estimates on the potential impact of a national reinsurance program.