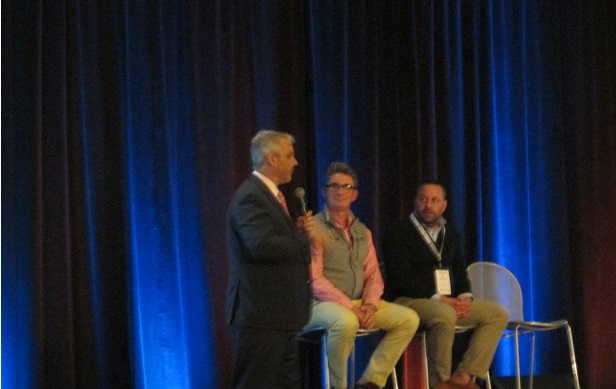 Always on the lookout for new ways to approach old ideas, David Contorno proposed something outside the box for one of the sessions at this year's BenefitsPRO Broker Expo: a broker showdown.
The concept was simple: ask three brokers to present a cost-cutting strategy they had used with their clients and evaluate how successful each was.
"There are all these great ideas coming around now, but I feel like a lot of us don't know how well they work," Contorno explained to the audience. "What if we take people who are passionate about a certain strategy and compared them? It's not meant to say one is better than another, but to take a deeper dive into some of these strategies and show you what the results are."
Related: 7 cost-containment strategies for today's broker world
Strategy 1: Value-based care and bundled surgical
Presented by: James Millaway, a senior benefits consultant with HUB International
Millaway's company had an oilfield manufacturer in Oklahoma that had fallen on some hard times in 2015, when the price of oil plummeted. Revenues were dropping, but health care cost were going up, to the tune of $15,205 per employee per year.
"They'd done a lot of good stuff: self-funded, engaged c-suite, near-site clinic network for direct primary care," Millaway said. Still, it wasn't enough. They called on concepts of Health Rosetta's high-performance benefits plan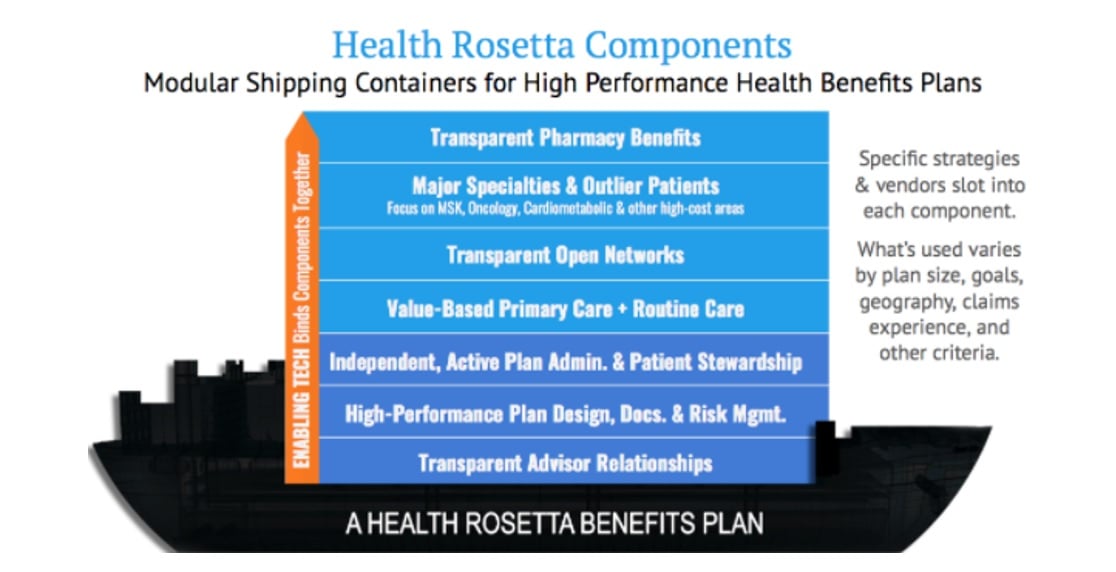 "Using data-driven ideas, we built a plan to control their costs," Millaway said. "We knew how many CT scans they were going to do, how many knee replacements, ACL tears. We knew how many, we just didn't know who."
Strategy 2: Rx cost control & adherence
Presented by: Mort Jorgensen, cofounder and COO, Rx 'n Go
Jorgensen presented the audience with his test-case: cutting prescription costs for a car dealership business with 134 plan members. The proactive company was already self-funded and using strategies like reference-based pricing and member-advocacy programs, but there was more to do on the prescription drugs side.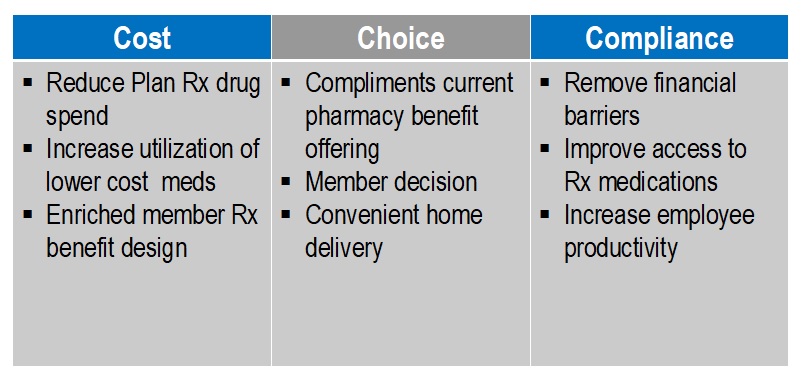 Jorgensen helped them implement a direct Rx purchasing arrangement, cutting out many of the usual setup and ongoing fees association with typical PBMs while increasing employees' access to lower-cost generics and driving utilization. "Cost is reduced not only for plan and members, but you add choice (within reason), providing a benefits for people to use it," Jorgensen said. "If you can impact positively compliance, it's going to benefit the renewal down the road."
Strategy 3: Telemedicine with advocacy
Presented by: Bret Brummit, senior consultant, AG Insurance Agencies, strategy
Brummitt believes telemedicine is a gateway drug, a "heroin of hope" that can change how consumers approach the health care system. In 2015, his team rolled out a new set of bundled services, including telemedicine and advocacy. "I felt like this was unique and different and I wanted to expand that," Brummitt said.
But was it working? To find out, Brummitt drilled down into one group he felt represented the "average" client, a chain of Harley-Davidson dealerships. Were they utilizing the new programs?
"The growth didn't happen," Brummitt said, noting the steps they took to increase awareness and utilization. "We did more profile setup. Storytelling about advocacy."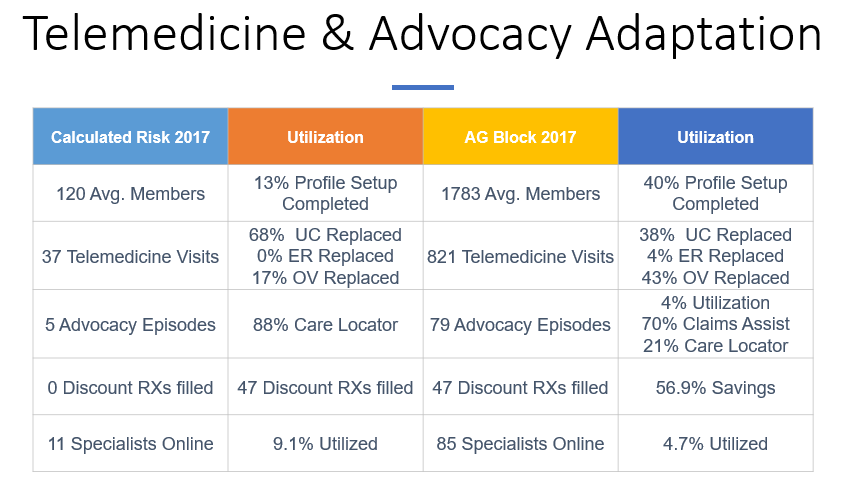 Utilization did increase, particularly for care locator tools. Urgent care visits decreased. But what about the bottom line?
The results
Eric Rentsch, founder and CEO of Code SixFour took the stage to break down the three strategies into a comparable format, adjusting for group size and time period and comparing change in per-employee per month medical and prescription claims.
Before showing the results, however, the audience was asked which strategy they thought would probe to have the most effect. Millaway's FIX THIS earned 45 percent of the audience's confidence, followed by Jorgensen's Rx cost control at 32 percent, and Brummitt's telemedicine at 23 percent.

Perhaps unsurprisingly, cutting prescription drug costs proved to offer the most bang for the buck, providing a cost reduction of 37.98 over the adjusted time period. Millaway's bundled-surgical strategy lowered costs 31.6 percent, and Brummitt's telemedince and advocacy 12.8 percent.
And finally, Contorno asked the audience which of the three products they offered or most actively utilized. Telemedine came out on top at 78 percent, followed by prescription cost control at 20 percent and bundled surgical/medical tourism and just 2 percent.
Said Contorno, "When you start to see data like this, you start to question, why do you keep going down this lane when you keep getting results you don't like?"
The results also give brokers looking for a quick win with their clients an idea of where to start. "PBMs are low-hanging fruit," Contorno said. "I can go into almost any PBM contract and save the client