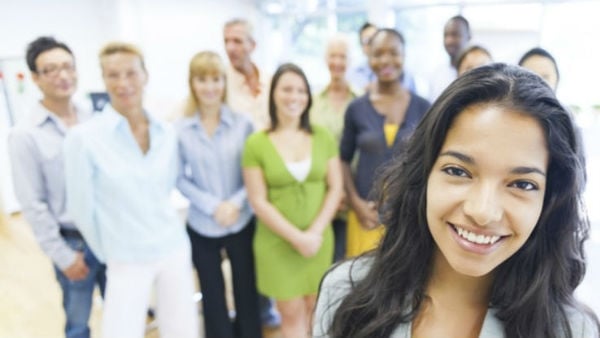 Americans are feeling pretty good about their current economic well-being, but there is a disparity in the way people view their prospects for retirement.
This comes from two separate studies released recently showing people in a wide range of demographics feel prepared for their current and post-work lives.
According to the Report on the Economic Well-Being of U.S. Households in 2017 released by the Federal Reserve, 74 percent of adults said they were either doing okay or living comfortably in 2017 – over 10 percentage points more than in the first survey conducted back in 2013.
However, less than two-fifths of non-retired adults think their retirement savings plan is on track. Two-fifths think it is not on track and one-fifth are unsure if they are on track or not.
And most alarming is that one-quarter of non-retired Americans say they have no retirement savings or pension at all.
The most common retirement vehicle among people who have retirement savings is some form of defined contribution plan such as a 401(k) or 403(b) plan. More than half of non-retirees have savings in these kinds of plans and are about double the amount of defined benefit plans held by non-retirees.
The Federal Reserve report notes that even among older workers around the age of 50 or 60, one in eight lacks any retirement savings vehicle and less than half think their retirement savings are on track.
This is an interesting contrast with another report released by J.D. Power. Conventional wisdom often says that younger people are less likely to save for retirement, as it is not yet on their radar.
However, the J.D. Power 2018 Group Retirement Satisfaction Study showed that millennials are the most likely of all demographic groups to have set retirement goals and have the highest amount of savings, relative to age, in group retirement plans.
"The fact that many in the youngest generation of plan participants are actively preparing for retirement now sends a clear message to providers," said Mike Foy, Senior Director of the Wealth Management Practice at J.D. Power. "They need to be focused on upping their game on their digital and mobile offerings to meet the expectations of this digitally engaged customer segment, not only to help differentiate themselves with plan sponsors who make provider selection decisions on behalf of the employees, but to position themselves to benefit from rollover events when employees eventually leave their jobs."
Some of the survey statistics show that 51 percent of millennials have set specific retirement goals, compared with 44 percent of Gen X and Boomer participants. Of those 51 percent, 83 percent say they are on track to meet their goals.
Nearly two-thirds (61%) of millennials have at least $25,000 in total retirement savings, and 27% of them have more than $100,000, with an average of 30-35 years before retirement.
The reason this matters is that, for employers and retirement plan providers, delivering a quality participant experience can be a differentiator for plan sponsors choosing to recruit and retain the coveted millennial workforce, as well as providers wanting to prevent excessive numbers of rollovers.
BenefitsPRO related reading:
Millennial pessimism over capitalist system, job-killing AI, affects retirement saving
Eligibility, lack of retirement plans, keep millennials from saving