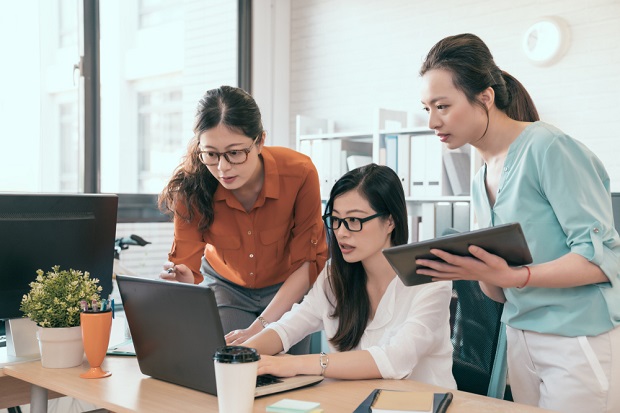 More wary of making errors surrounding retirement investments and risk, Asian Americans are also more confident about the investments they've chosen and their overall risk tolerance.
That's according to new research from Massachusetts Mutual Life Insurance Co. The MassMutual Asian American Retirement Risk Study finds that, although Asian American retirees and preretirees are more worried about taking on too much risk—69 percent compared with 44 percent of other Americans—or about making poor investment decisions—67 percent compared with 54 percent—within 15 years before or after retirement, they're substantially more focused on their financial goals than other Americans.
In particular, 75 percent of Asian American preretirees are particularly concerned about taking on too much investment risk
"…[T]he key driver for this community is to attain financial security in every key milestone in life, such as paying for their children's education or retiring in comfort without being a burden to their children," Wonhong Lee, head of MassMutual's Diverse Markets, says in a statement.
Their caution about investment risk doesn't necessarily carry over into their investment approach, however, with little difference found between how Asian Americans allocate retirement investments between equities and fixed income compared with preretirees and retirees overall, or between their risk tolerances and those of respondents overall.
In fact, 64 percent of Asian American retirees and preretirees believe workers approaching retirement should reduce their investments in equities, compared with 53 percent of other Americans.
In addition, 43 percent of Asian Americans have more conservative investment goals than other Americans (32 percent), and 55 percent aim for their assets to "match the market" rather than outperform the market, as 65 percent of other Americans do.
They're less likely to have taken money from a retirement account, too, than other Americans, or taken a hardship loan or suspended contributions; while 25 percent of Americans overall have engaged in one or more of these "bad behaviors," only 11 percent of Asian Americans have done so.
They're also more hands-on, especially retirees, with 80 percent likely to enjoy managing their money compared with just 59 percent overall, as well as less likely to work with an advisor (69 percent do not, compared with 35 percent overall).
And just 42 percent of Asian Americans will choose "set it and forget it" investment options, compared with 72 percent of Americans overall. And they're not all that crazy about target-date funds, compared with Americans overall.
But they're not sure how many years their retirement money will have to last, and just 63 percent say they're confident about how to go about claiming Social Security in a way that will maximize its benefits; 75 percent of American retirees overall are confident of doing so.
According to the study, that indicates that workplace retirement plans are less satisfactory to Asian Americans.
While overall plan satisfaction rates are comparable between Asian Americans and Americans overall, Asian Americans are less likely to be very satisfied with the performance of plan investments (36 percent, compared with 19 percent), options available at retirement (34 percent, compared with 17 percent) and education and advice available through the plan (29 percent, compared with 14 percent).
Their biggest retirement worries are health care costs and being in poor health, but they're more confident than Americans overall that they'll have enough money to meet retirement goals.
In addition, 72 percent think a retirement income replacement rate of less than 75 percent will be adequate to meet their needs.