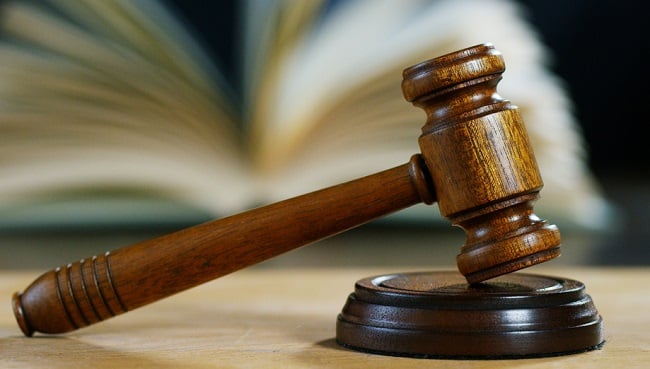 A lawsuit asking a federal court to stop California from implementing CalSavers, a state-administered automatic IRA savings program intended to fill the access gap to employer-sponsored retirement plans, hinges on whether or not the program will be considered an employee benefits plan under federal law, according to two attorneys.
"It all boils down to whether these arrangements are employee benefit plans," said Pat DiCarlo, an ERISA litigator with Alston & Bird.
Last week, the Howard Jarvis Taxpayers Association, a California-based advocacy for taxpayer rights, filed a brief claim in the U.S. District Court for the Eastern District of California, alleging CalSavers violates the Supremacy Clause of the U.S. Constitution because the Employee Retirement Income Security Act, the federal law governing private-sector retirement plans, preempts California's law.
A provision in ERISA says the federal statute preempts state and local laws on "matters relating to pensions."
ERISA defines employee pension benefits plans as savings programs established and maintained by employers that provide retirement income for workers through compensation deferrals.
If a court determines CalSavers falls under ERISA's definition of pension benefit plan, "it is clear California's law would be preempted," said DiCarlo.
While the court may be addressing a narrow question, its answer is anything but clear.
The California law authorizing the creation of CalSavers requires employers that don't offer an ERISA savings plan to automatically enroll workers into state-administered Roth IRAs. Participants can opt out after enrollment.
CalSavers places minimal responsibilities on employers, who will have no responsibility for workers' decisions to invest in the IRAs, no responsibility for investments offered in the plan, and ultimately, no liability. Employers' responsibilities are limited to remitting payroll deductions and providing basic information on the plans to workers.
"The program is a state-administered program, not an employer-sponsored program," according to language in California's statute.
Case law, and previous guidance from the Labor Department, have addressed when savings arrangements fall under ERISA's definition of pension plans, said Dominic DeMatties, a partner at Alston & Bird and former benefits counsel at the Treasury Department.
But the issue raised in the CalSavers case raises novel questions.
"It is definitely not an open and shut matter," said DeMatties. "There are good arguments to be constructed on either side of this case."
DiCarlo agreed. "It's hard to handicap the outcome of this case. It is entirely possible the court will do the legal analysis and decide CalSavers is not preempted by ERISA."
Did the Obama Labor Department shoot itself in the foot?
The Labor Department addressed IRAs provided to workers through employers in a 1975 safe harbor.
As long as employers don't contribute to the plans, employee participation is "completely voluntary," and employers don't endorse the plans or make money off them, IRAs provided through the workplace are not considered ERISA plans, meaning employers would not be subject to the law's fiduciary obligations and private right of action.
But as California and other states began exploring state-administered IRA plans over the past decade, the 1975 safe harbor did not provide enough protection for prospective employers in state-administered plans, most of which sought to use automatic enrollment to encourage higher savings rates.
Under the 1975 guidance, auto-enrolling workers in IRAs fails the safe harbor's "completely voluntary" requirement. Employers that auto-enroll workers—even in IRAs—establish ERISA plans.
To overcome that hurdle to state plans, the Obama Labor Department modified the 1975 safe harbor in 2016, allowing for automatic enrollment in IRAs so long as participants are allowed to opt out of the plans.
But in what may ultimately be a cruel twist of fate for advocates of state-administered retirement plans, that action could work for the plaintiffs in the CalSavers lawsuit, said DiCarlo and DeMatties.
Last year, the Trump administration rolled back the Obama-era safe harbor under the Congressional Review Act. The original 1975 safe harbor remains on the books. By issuing the updated safe harbor in 2016, the Obama administration effectively conceded that employers establish ERISA plans when they auto-enroll workers into IRAs.
If the court finds the CalSavers plan to be an ERISA plan under the 1975 safe harbor, federal law could be seen as preempting California's law.
"The original safe harbor is still there. By publishing the Obama-era safe harbor, Labor said the original safe harbor doesn't accommodate automatic enrollment," explained DeMatties. "It's possible the plaintiffs have picked up on that."
Court expected to focus on question of preemption, not the policy behind CalSavers
Behind the legal questions raised in the CalSavers suit, there are substantial policy issues relative to the roughly 39 million Americans who don't have access to retirement savings plans. In California, 7 million workers are without access to savings plans.
The prospect of millions of Americans leaving the workforce without adequate savings has galvanized state treasurers' support for auto-administered IRAs. Last year, 15 state treasurers, led by Utah's David Damschen, a Republican, lobbied Congress to not roll back the Obama-era safe harbor. Treasurers from seven states that broke for President Trump in 2016 were among the group.
If workers leave the workforce without adequate savings, many are expected to see their income fall below qualifying levels for Medicaid and other state-funded welfare programs, leaving states on the hook.
"For an organization which styles itself as a champion of taxpayers, the Howard Jarvis Taxpayers Association shockingly fails to recognize that if we don't help our citizens build a nest egg with their own money they will ultimately become wards of the state wholly dependent on public assistance for their most basic needs," said California's Treasurer, John Chiang, in a statement after CalSavers was sued last week.
There is also the question of automatic enrollment, a plan design feature rubber-stamped by the Pension Protection Act of 2006. Behavioral economists have long touted auto-enrollment as instrumental in increasing participation rates in retirement plans. Vanguard's research shows that in 401(k) plans that use auto-enrollment, participation rates are 90 percent. Without the feature, participation rates drop to 63 percent.
While the policy questions are compelling, both DiCarlo and DeMatties expect the California court will limit its analysis of policy matters, and focus on the legal questions under ERISA.
"I think the court is unlikely to raise the public policy question and address whether this is good or bad legislation," said DiCarlo. "It will all come down to the question of preemption."
Cali says it's moving forward
As of Monday, California had yet to be served papers in the lawsuit against CalSavers.
"We remain confident that we are on strong legal ground," Treasurer Chiang told BenefitsPRO in an email.
CalSavers is slated to launch a pilot program by the end of this year. Full rollout for large employers is expected by the end of 2019. Katie Selenski, CalSavers' executive director, said the lawsuit won't deter that schedule.
That leaves the prospect of California and other states launching state-administered IRA programs as the question of their legality wends its way through the courts. If CalSavers meets an unfavorable decision at the District Court level, and California appeals, a resolution could take several years.
Meantime, workers will be enrolled in the plans. Oregon's program, which rolled out its pilot phase last July, already has upwards of 30,000 participants.
It is possible the Eastern District of California could issue an injunction against CalSavers until the lawsuit is settled, the attorneys said.
If California's law is ultimately preempted by ERISA, the thousands of new retirement savers would retain their IRA accounts, but their automatic deductions would cease, said DiCarlo.
BenefitsPRO related reading:
The conservative roots of state-sponsored retirement plans
A comparison of 2 state-sponsored retirement plans
Governor Brown signs Secure Choice Retirement Savings Act into law