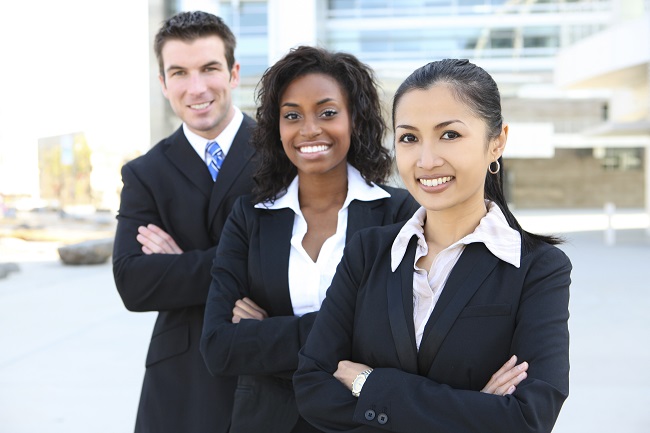 You'd expect professionals in the financial services industry to have excellent 401(k) plans. But insurance brokers and other related professionals also have better-than-average plans.
In its third annual 401(k) Benchmark Report, Judy Diamond Associates examined the data on retirement plans across dozens of industries and ranked the best retirement plans by occupation. Retirement plans for the insurance industry ranked surprisingly high, surpassing other professions' retirement plans.
Check out the interactive infographic below and see which occupations have the best and worst retirement plans.
By mousing over or clicking each graph, the following statistics will appear for each industry's 401(k)s: number of companies, account balance, participation rate, employee contributions, and employer contributions.
Note that the lower the overall score is, the better. (Scroll to the end of the infographic to learn more about the Benchmark Report and its methodology.)
More about the 401(k) Benchmark report:
The third annual 401(k) Benchmark Report, compiled by the research team at Judy Diamond Associates, tracks the overall performance of 401(k) plans both by industry, as well as by size of company.
Eric Ryles, Vice President of Customer Solutions at ALM Media, of which JDA is a unit (as is BenefitsPRO), explained the methodology: "JDA examined approximately 500,000 active 401(k) plans with at least $3,000 in plan assets and at least one active plan participant. These plans cover about 77 million eligible workers (of whom 56 million are actually participating) and accounts for about $4.5 trillion in plan assets.
"This data comes from the 2016 plan year, and represents the most recent data available at the time of writing. All of the data originated with the Form 5500 ERISA disclosure form, a plan document that is a required filing for every 401(k) plan in the country with 2 or more participants. This data was then warehoused and manipulated through the Retirement Plan Prospector+ platform, a 401(k) analysis and lead generation tool available at www.judydiamond.com."
The benchmark report is available at no cost from the JDA website.