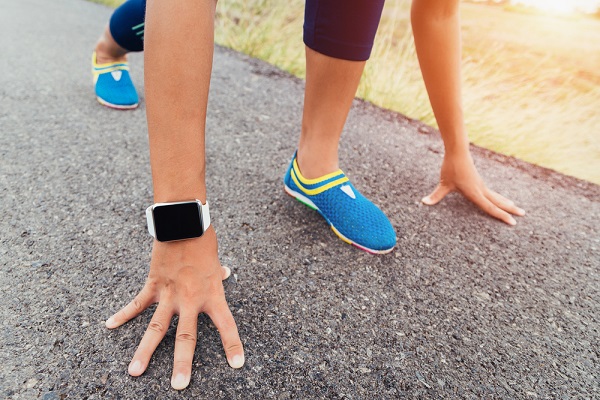 The U.S. Equal Employment Opportunity Commission's (EEOC) announcement in March that it has no immediate plans to issue new wellness regulations regarding the definition of "voluntary" might have left employers confused but not panicked.
"I'm actually seeing people shockingly chill about this whole thing, people who were looking for an excuse to cut back on their screenings," says Al Lewis, president of Quizzify, an employee health education vendor based in New York City. "I would have thought there would be this massive lobbying campaign by the American Benefits Council. But they've been incredibly quiet about this."
Instead, the American Benefits Council is focusing its efforts on helping employers, saying in a statement, "As the laws surrounding wellness programs have become mired in legislative, regulatory and legal uncertainty, we are working closely with our employer members and agencies like the EEOC to ensure that wellness programs advance the goals of a healthier workforce and reduced health care costs."
A federal district court in Washington, D.C. — ruling in December in AARP v. EEOC — nullified the EEOC's rules for how employer wellness programs could be offered in compliance with the Americans with Disabilities Act (ADA) and the Genetic Information Nondiscrimination Act (GINA). Beginning Jan. 1, 2019, companies may no longer assess penalties (some that triple what an employee pays for health insurance) to employees who decline to participate in wellness questionnaires and exams.
Related: 6 common legal pitfalls for wellness programs
The EEOC previously proposed waiting at least three years for putting new rules in place, a motion U.S. District Court Judge John D. Bates and the American Association of Retired Persons both rejected.
On March 30, the EEOC announced it "does not currently have plans to issue a Notice of Proposed Rulemaking addressing incentives for participation in employee wellness programs by a [specific] date … , but it also has not ruled out the possibility that it may issue such a Notice in the future."
Where does that leave employers who are looking ahead to 2019 and beyond?
"It is possible that there will be no clear resolution of this dispute in time for employers to plan their 2019 benefits and wellness strategy," according to Parker, Smith & Feek, a Bellevue, Washington-based insurance brokerage and employee benefits firm. "In that case, employers will need to make a decision. Should they continue with current programs, considering the risk of EEOC enforcement or private legal action, or should affected employers come up with a plan B?"
Plan B should include employer indemnification options, according to Lewis, who adds that it's unclear whether safe harbor protection will be removed from 2019 premium differentials based on 2018 screenings, or only based on 2019 screenings and health reimbursement accounts.
"The question is–and nobody knows the answer to this question–will Jan. 1, 2019, be the day you can no longer force employees into screenings?" Lewis says. "Or is it the day you can no longer collect penalties for involuntary screenings done in 2018?"
Lewis recently sought a legal opinion on this issue from Jonathan Zimmerman, an attorney at Morgan, Lewis & Bockius in Washington, D.C. Zimmerman's take is that, "absent guidance from EEOC (which itself would not be binding on the courts), it's not knowable whether 2019 premium differentials caused by refusal to be screened in 2018 could survive employee legal challenge. Therefore, it is important to create a path for employees this year that allows them to achieve their full 'points' total without medical exams or inquiries."
"The best solution is to bring your in-house counsel in and say here is one attorney's opinion; should we act on this attorney's opinion?" Lewis suggests. "Keep in mind that there will be no downside to acting on this opinion."
To that end, Quizzify and several other vendors are offering voluntary alternatives that don't involve medical inquiries or medical exams—such as health literacy training, distribution of Fitbits or similar wearables or participation in online health education games.
According to Quizzify's website, doing so "makes screenings/HRAs truly voluntary, and removes your program from EEOC jurisdiction. We indemnify you (or if you are a vendor, your customers) for any adverse judgments on cases brought by employees claiming that your wellness program includes 'involuntary medical exams or inquiries' as defined under ADA or GINA."
"At the very worst, you save money, because screening costs a lot," Lewis says. "And if you can have an alternative to screening that's more effective than screening, why not do it?"
A recent study of 3,300 employees of the University of Illinois at Urbana-Champaign were given a year of access to a common workplace wellness program, while a control group of 1,534 employees did not receive access. Those offered the program were randomly split into six groups and each paid different incentives (from $50 to $350) for completing each step of the program. The researchers found the greatest participation rates among employees who already had some degree of health conscious, and that even with an incentive, employees' behavior remained largely unchanged.
Other studies have revealed similar results. Participants in a workplace weight-reduction program at Rand Corp., for example, lost an average of single pound by the second year of participation.
Such reports might explain why the EEOC appears not to have made revising its regulations a priority.
"We may go back to the EEOC Enforcement Guidance days when all the guidance we had from the EEOC about the meaning of 'voluntary' was that incentives could not 'require participation nor penalize employees who do not participate,'" predicts Barbara J. Zabawa, an attorney who founded the Center for Health and Wellness Law in McFarland, Wis., writing for the Shortlister blog. "For many of those who work in workplace wellness, that guidance was not very helpful, It is certainly possible that many employers may choose to forgo incentives when offering health risk assessments or biometric screens. Employers may believe that the uncertain legal landscape of incentives are not worth the headache. But I have heard too many professionals attest that incentives work for their organization. As a result, incentives may not disappear entirely."
This is uncharted territory for employers, which is why HealthCheck360, one provider of performance-based wellness solutions, suggests employers "continue to be compliant with the existing regulatory environment" and monitor developments.