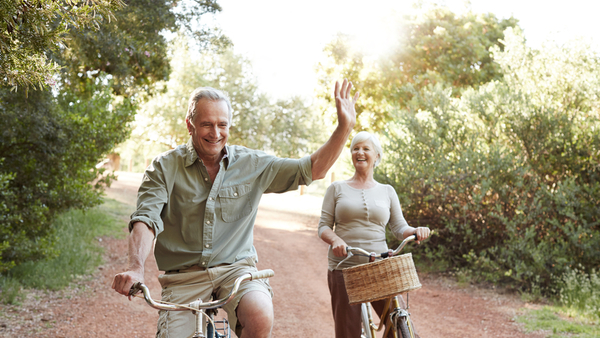 It's not necessarily the amount you spend in retirement, it's what you spend it on.
So says a study from Michael Finke of the American College, Nhat Ho of Eastern New Mexico University and Sandra Huston of Texas Tech University, which instead of looking at the relationship between money and well-being, examined how "resources are used to elicit life satisfaction in retirement."
To do this, the authors used data from the Health Retirement Study and the Satisfaction with Life Scale to evaluate the effects of spending and relationship quality on life satisfaction in retirement. Retirees tend to spend less in retirement than while they were working, but do so without an apparent decrease in life satisfaction.
Related: Retirement savers can't forget it's all about retirement spending
Among their findings is that spending on leisure is a major contributor to life satisfaction, along with health status and relationships with spouse and friends. Not so important? Other kinds of spending and relationships with one's children.
The spousal relationship, the study finds, "has a much more substantial impact on life satisfaction compared to spending inputs," which of course stands to reason. But interestingly (and maybe a little scary, too), for a retiree in an unhappy spousal relationship to be as happy as an unmarried retiree, he or she would have to spend 43 percent more on leisure.
Even more telling, if that unhappy retiree wants to be as happy as a retiree with a strong and happy spousal relationship, he or she would have to double the leisure budget.
Another interesting finding is that the satisfaction delivered by relationships during retirement is higher for friends than it is for offspring. While overall ties to friends and family, whether children or other relatives, improve life satisfaction, the ties to friends do more than either kind of family ties to keep retirees happy.
Health and age also figure prominently in the life satisfaction equation, with health being more important than age. And while the study finds that "neither wealth nor income levels directly impact life satisfaction, health and age are important factors in determining life satisfaction." One might reasonably infer from this that spending on health is important insofar as it helps a retiree experience a level of health that doesn't detract from his or her satisfaction in retirement.
Last but not least, there's life satisfaction in age; the study finds that a retiree who is 76 or older is considerably more satisfied than a retiree who is 65 or less. In fact, the study says, "To make up for this difference, the younger retiree would need to increase the leisure budget by approximately 40 percent to match the life satisfaction of the older retiree."